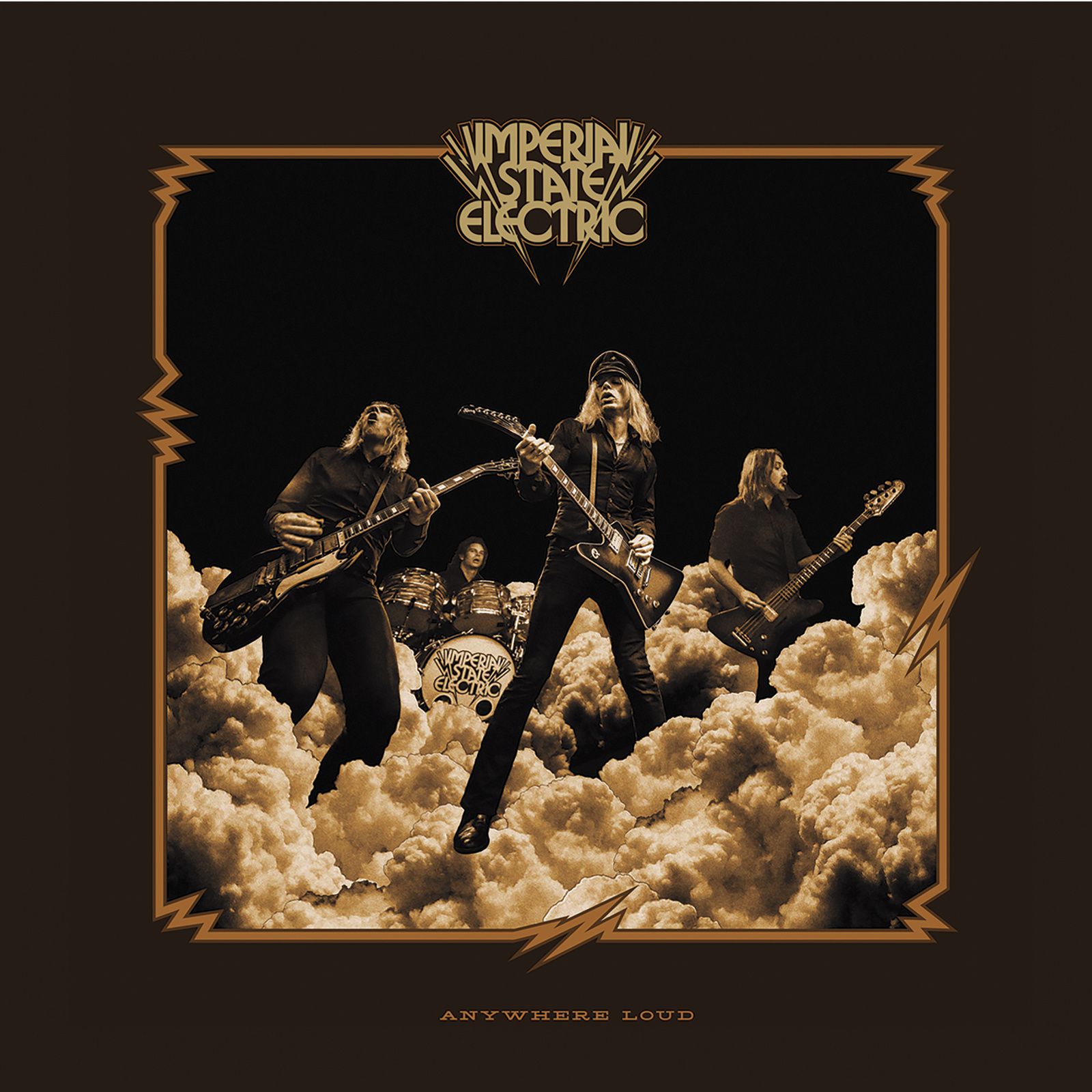 (*/10) Swedish rock powerhouse Imperial State Electric released a few really good studio albums of which the excellent "All Through the Night" was the latest one that hit the record stores. With these great records in their backpack it's a given that live shows also evolved to awesome rock events, full of energy, spirit and sweat.
What was missing in Imperial State Electric's discography was a live album. 2018 is the year that closes the gap with "Anywhere Loud". Nicke Andersson and his gang put together a comprehensive tracklist that represents the band creative achievements more than well. In addition to the well-done choice of songs the longplayer transports the energy of an Imperial State Electric show in a best possible way even though live shows are even more intense than what you get with "Anywhere Loud".
Base for this album has been sold-out live shows in Madrid, Stockholm and Tokyo, concerts the quartet performed during 2014 and 2016. It was Ola Ersfjord who gave the album the right touch when it comes to sound and production, which makes classics like "Reptile Brain" and "All Over My head" to exciting moments in rock.
As a kind of 'extra' Imperial State Electric fans get two cover versions that made it on the setlists and on this release. Dead Boy's "Sonic Reducer" (yes, it's not from Overkill, who covered this anthem in an excellent fashion) and "This is Rock'n'Roll" from The Kids.
"Anywhere Loud" - nomen et omen. This album needs to be listened with the volume on 10. Imperial State Electric captured the art of rock'n'roll on a terrific live album that can be only topped by a live show in a smaller club.
(*/10)
Tracklist:
It Ain't What You Think (It;s What You Do)
Empire if Fire
Deja Vu
All Through the Night
Anywhere Loud
Deride and Conquer
Apologize
Break It Down
More Than Enough of Your Love
Just Let Me Know
Faustian Bargains
Holiday From My Vacation
Down to the Bunker
Can't Seem to Shake It Off My Mind
Stay the Night
Redemption's Gone
Uh Huh
Reptile Brain
All Over My Head
Sonic Reducer
I'll Let You Down
This is Rock'n'Roll
Throwing Stones
Label: Psychout Records/Sound Pollution
Genre: Hardrock
Release Date EU: February 16th, 2018