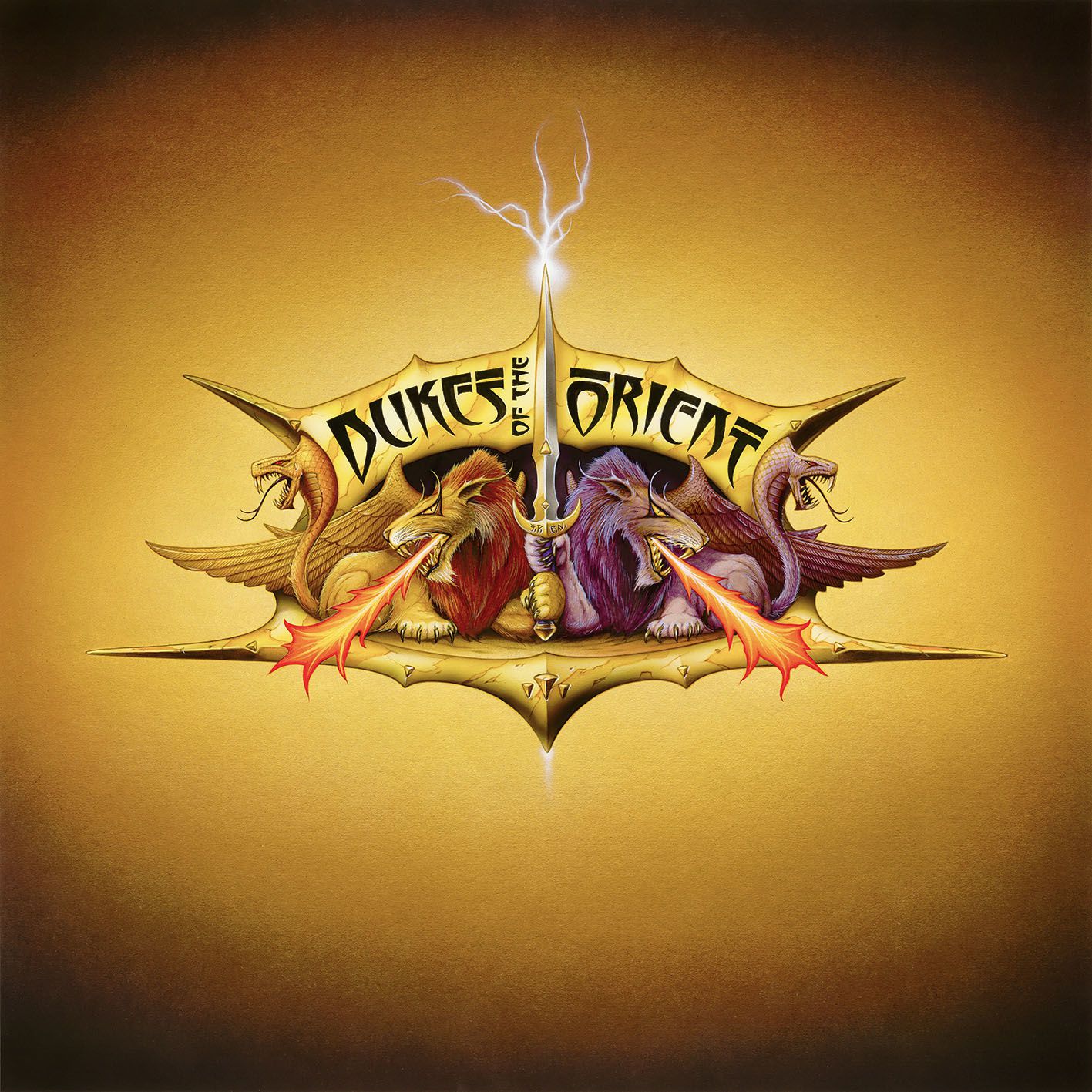 (8/10) Very often it's the pairing of singer and guitarist that leads to a new band or project. Here things are slightly different since Duke Of The Orient is the banner for a collaboration of singer and keyboarder.
Vocalist John Payne, known from his time with Asia and GPR, teamed-up with American keyboarder Eric Norlander (Last In Line, Lana Lane) to work on a debut album entitled "Dukes of the Orient".
The starting point of Dukes Of The Orient is the year 2007 as "Asia Featuring John Payne". The band continued even though keyboarder Geoff Downes left and transformed into Dukes Of The Orient over time.
With such a history in mind you can guess what kind of sound to expect from this debut. Indeed, it's an excellent 'Asia album' that Asia never wrote. "Dukes of the Orient" is full of lush melodies and catchy harmonies, both based on dominant keyboards and excellent vocals by Payne.
This longplayer revitalises the 'Asia-sound' of the eighties with superb songs that will be a delight for AOR fans and rock fans that are fascinated by records such as "Asia" and "Aqua".
(8/10)
Tracklist:
Brothers in Arms
Strange Days
Amor Vincit Omnia
Time Waits For No One
A Sorrow's Crown
Fourth of July
Seasons Will Change
Give Another Reason
Label: Frontiers Music
Genre: AOR
Release Date EU: February 23rd, 2018