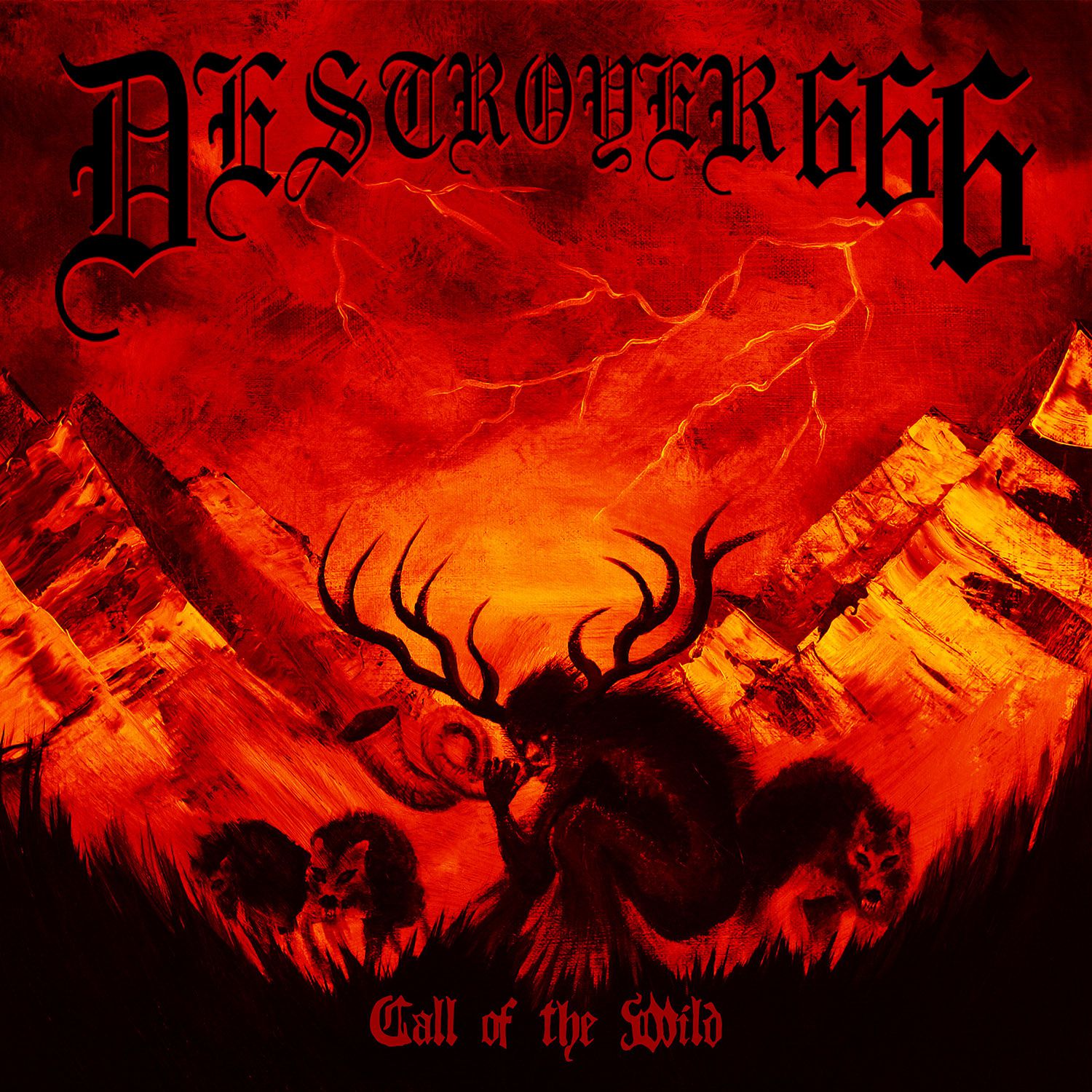 (8/10) Metal horde Deströyer 666 worked on a new and evil EP entitled "Call of the Wild". As the earlier releases also this 4-track disc doesn't contain any compromises nor it features songs that are heading for the mainstream. "Call of the Wild" is a brutal mini-disc that combines thrash-, black- and traditional metal in an excellent way.
"Violence is Golden" is the starting point of this 20 minutes journey through raw and harsh metal. The songs is a true anthem, enriched by melodic leads that remind of the NWoBHM. "Violence is Golden" could become, also based on the excellent chorus, an excellent live song with the potential to turn any venue into a madhouse.
"Stone by Stone" is faster compared to the opener and convinces by its mercilessness before the title track takes you on a next wild ride. The final track on this EP is also the longest one. "Trialed by Fire" is a seven minutes tune that begins gloomy and acoustic. Slowly and step by step the song evolves to a hellish masterpiece that's heavy, brutal and melodic - all in one. Changes between loud and calm characterize a devilish Deströyer 666 hymn that was first published on the 2003 release "Terror Abraxas".
All done right with this EP that perfectly bridges the waiting time until the new album crawls out of hell.
(8/10)
Tracklist:
Violence is Golden
Stone by Stone
Call of the Wild
Trialed by Fire
Label: Season Of Mist
Genre: Black Metal
Release Date EU: February 23rd, 2018