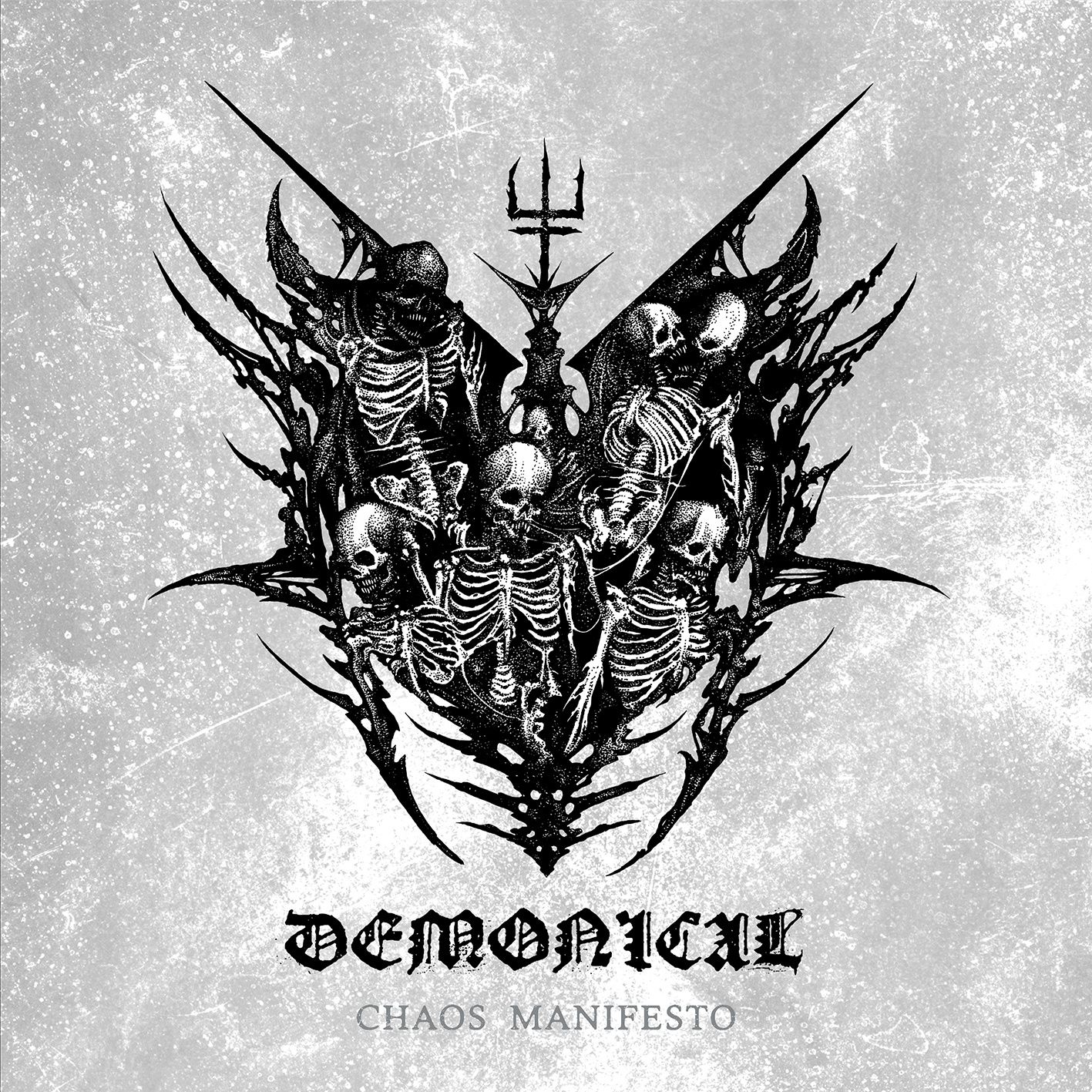 (7/10) Demonical, hailing from Avesta, Sweden, is a death metal outfit that was founded in 2006 by former Centinex members. The only remaining founding member is Martin Schulman and it was in 2017 when the band went through a massive change when it comes to line-up and band members. Kennet Englund (d), Eki Kumpulainen (g) and Alexander Hoegbom (v) joined the band that also includes Johan Haglund on rhythm guitar.
"Chaos Manifesto" is the band's fifth full-length album and follows the 2013 release "Darkness Unbound".
The new record isn't about epical length. "Chaos Manifesto" is more of a spot-on oldschool death metal album that reflects the Swedish roots.
The album is brutal and features eight raging death metal tracks, all being intense and not for the faint-hearted. Ferocious riffs meet deep growls, both leading to an aural assault that's amplified by a thumping bass and pounding drums.
All in all it's the intensity and the overarching sinister vibe that creates excitement with an album that contains solid songs that reminds of the past rather than look into the future.
(7/10)
Tracklist:
A Void Most Obscure
Towards Greater Gods
Sung to Possess
Valkommen Undergang
Torture Parade
From Nothing
Unfold Thy Darkness
Death Unfaithful
Label: Agonia Records
Genre: Death Metal
Release Date EU: March 23rd, 2018