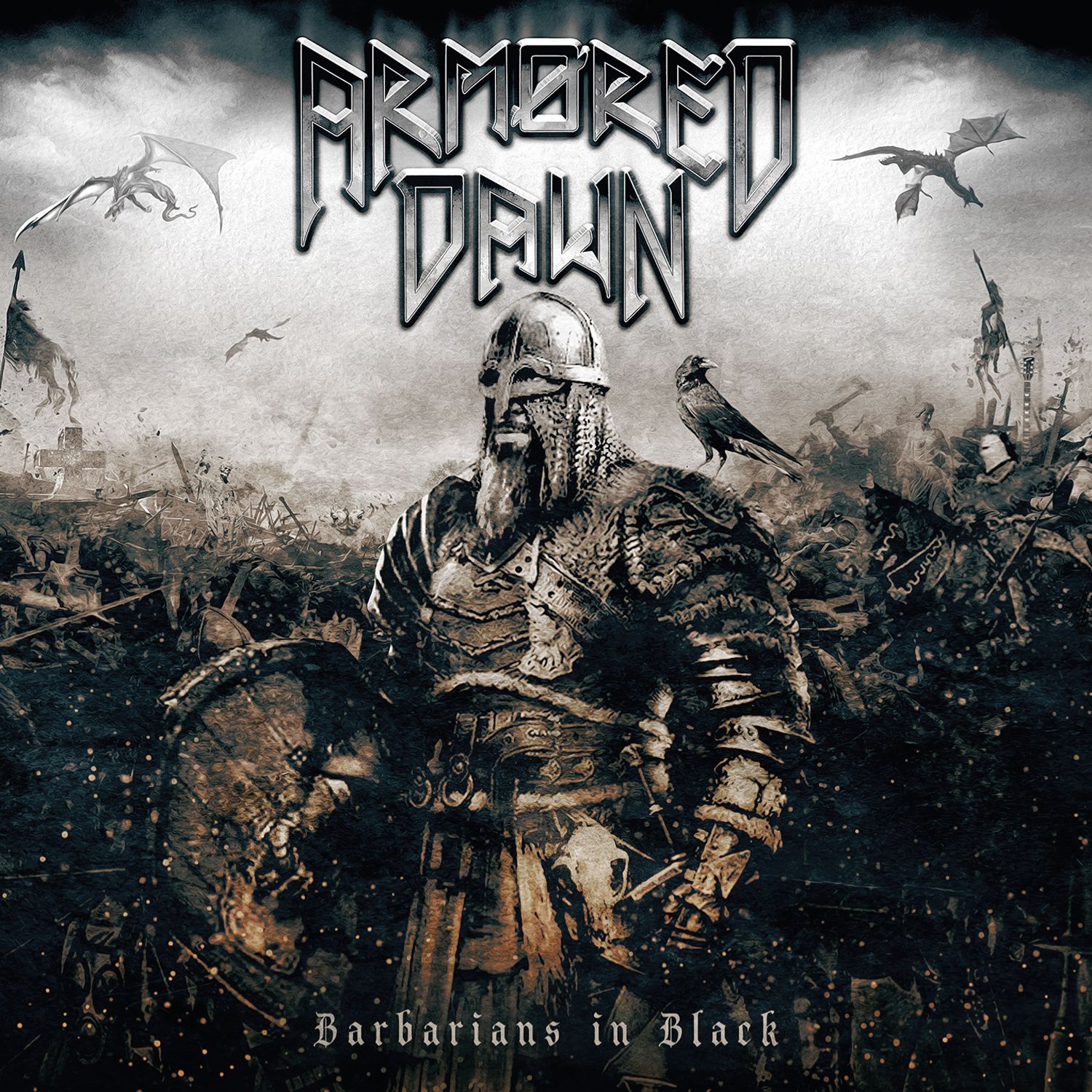 (5/10) Brazilian metal outfit Armored Dawn was founded in 2011 and it took the guys 5 long years till their debut saw the light of day. "Power of Warrior" was the title of this album and I have to admit that I missed it.
What I didn't miss though was a live show of the Brazilian metal warriors, supporting Fates Warning on one of their recent European tour. To say it in a nice way: the show wasn't one of the most impressive concerts I have ever seen. Sound, songs and stage acting wasn't what fans wanted to see and listen to while waiting for the US metal prog pioneers. Actually I heard more than once from Fates Warning fans the question of why Jim Mathoes and bandmates take such a band as support act on tour.
Anyhow, this was is history and new songs of Armored Dawn will hit the stores in February, Based on the latest experience, my expectation to the sophomore Armored Dawn album haven't been sky-high. Unfortunately, I would say in this case, expectation were met. "Barbarians in Black" offers power metal that doesn't bring any new to the table. Keywords such as "epic", homogenous style" and "virtuosities" can be only read in the label info, but don't come back on the album.
"Barbarians in Black" contains 60 minutes of ordinary and partly trivial power metal that's inspired by bands like Manowar, Blind Guardian and more. It's just that the Brazilian six-piece band doesn't even get close to the genius quality of those bands. There are far better releases these days.
(5/10)
Tracklist:
Beware of the Dragon
Bloodstone
Men of Odin
Chance to Live Again
Unbreakable
Eyes Behind the Crow
Sail Away
Gods of Metal
Survivor
Barbarians in Black
Label: AFM Records
Genre: Power Metal
Release Date EU: February 23rd, 2018