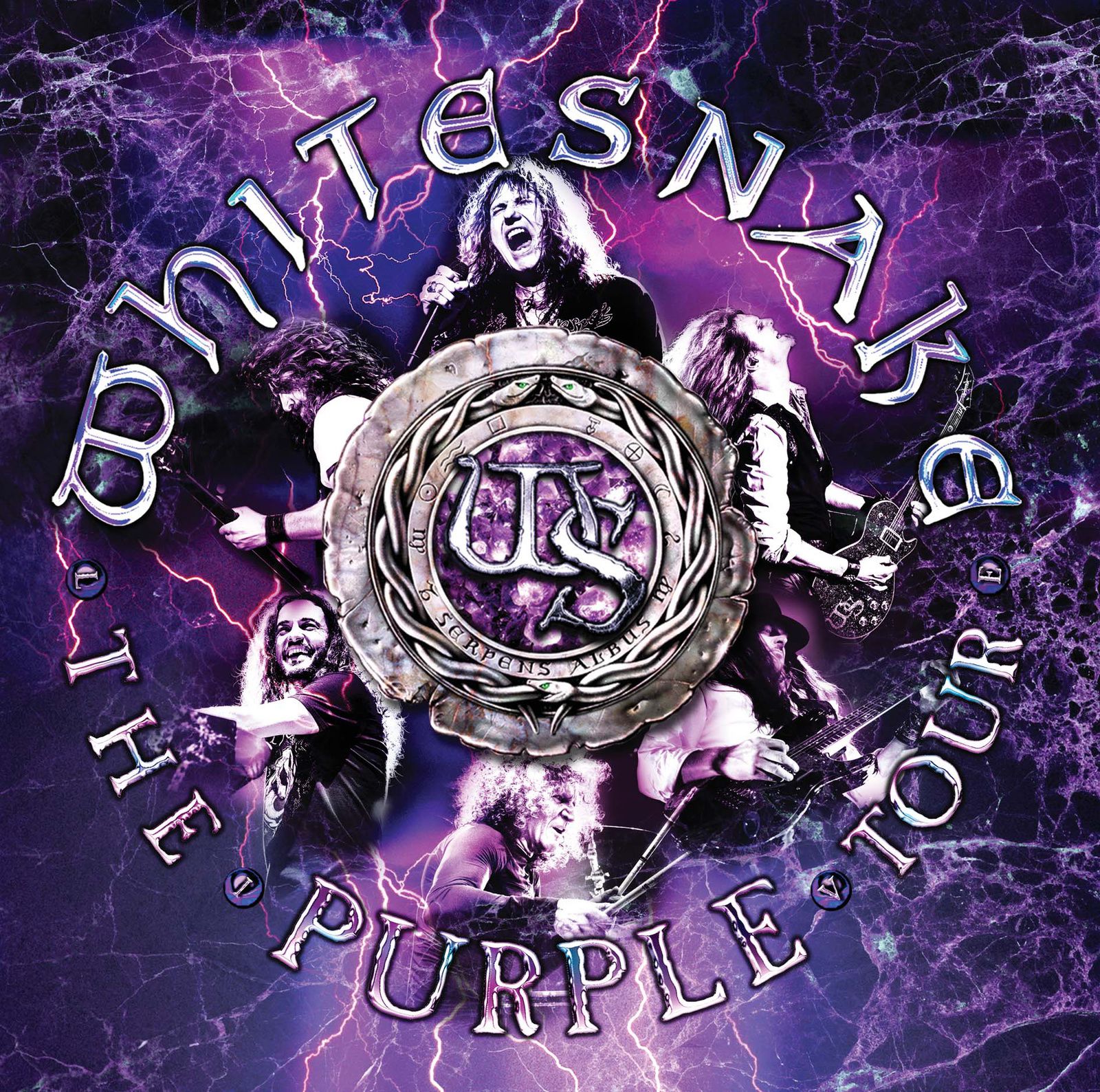 (*/10) After having released "The Purple Album" in 2015, David Coverdale and band mates hit the road for promoting the new release, an album that pays attention to Coverdale's Deep Purple days. "Burn" and "Mistreated" have been some classic of MK3 and MK4 that acted as a centrepiece for "The Purple Album" and it's songs from those days that also have been part of each of the shows.
Whitesnake recorded some concerts of this tour, leading to a live album entitled "The Purple Tour". The newest Whitesnake offer comes in different formats. Base for this review is the audio version (the album is available as CD, LP, CD/DVD and CD/Blu-ray).
Like with the studio album it's Deep Purple milestones such as "Soldier of Fortune" and "Burn" that have been performed and captured. No doubt, if you haven't lived under a rock over the last decades you know these rock anthems by heart. However, it was a good idea to vitalise and cherish these songs that fundamentally shaped rock music in the 70's.
Since it was a Whitesnake tour also some hits from David Coverdale and Co. have been part of the setlist. There can't be a Whitesnake show without playing "Still of the Night", "Is this Love" and "Here I Go Again".
All in all "The Purple Tour (Live)" is a well-done live release with classic rock highlights that are timeless.
(*/10)
Tracklist:
Burn
Bad Boys
Love Ain't No Stranger
The Gypsy
Gicve Me All Your Love
Ain't No Love in the Heart of the City
Mistreated
You Fool No One
Soldier of Fortune
Is This Love
Fool For Your Loving
Here I Go Again
Still of the Night
Label: Rhino / Warner Music
Genre: Classic Rock
Release Date EU: January 19th, 2918