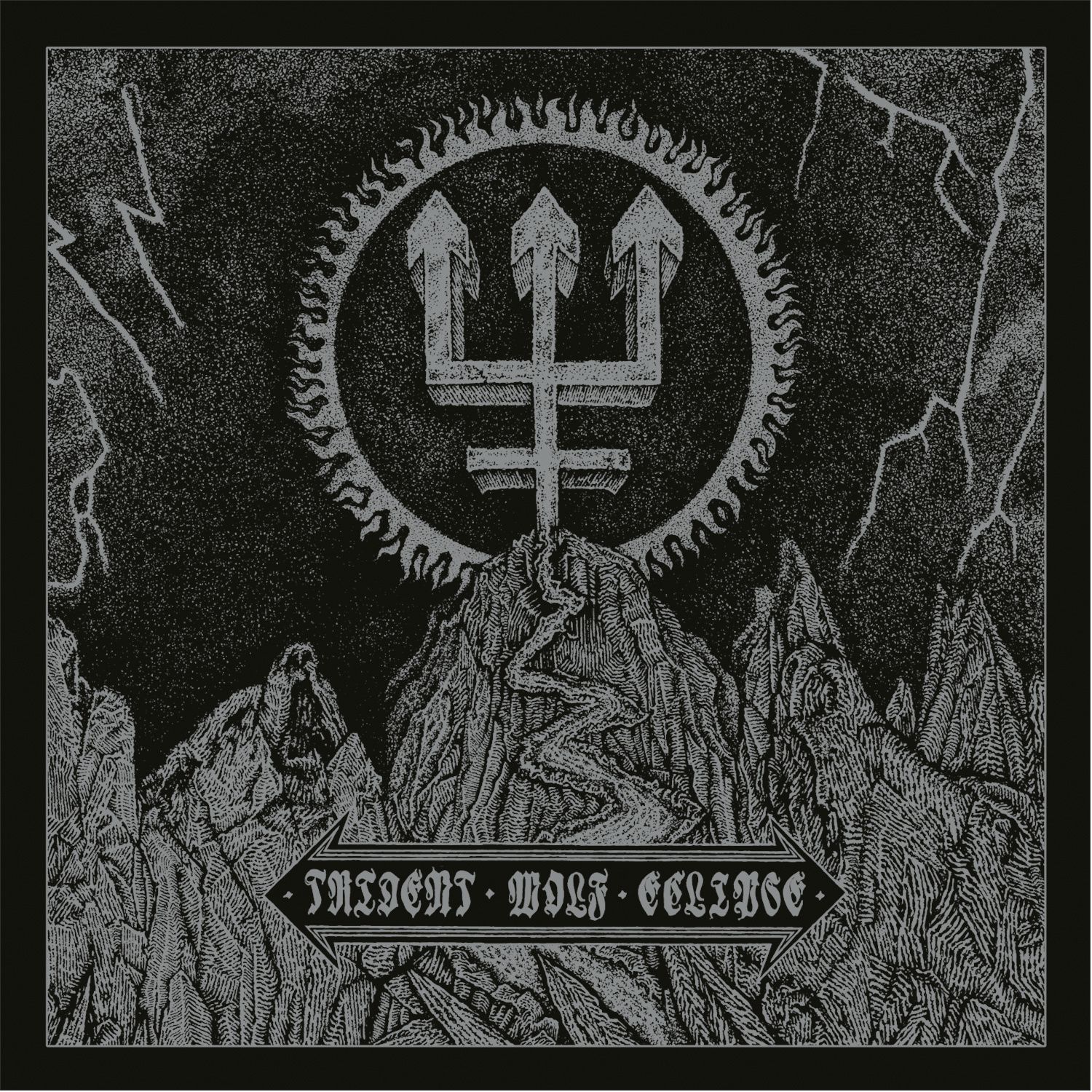 (9/10) If there was a black metal band that gained enormous popularity over the last years without ending up in some mainstream screeching or sell-out, it's Watain. The band hailing from Uppsala, Sweden began their hellish endeavour in 1998 and the first unique thing is the fact that the trio is still consisting of founding members only. In almost 20 years the line-up didn't change and it's still E. Danielsson, P. Forsberg and H. Jonsson who are on their devilish mission.
Watain is very much known for their morbid and sinister live shows, but there is also a lot of musical substance that comes with this trio. Therefor also longplayers are a dark but joyful experience, presenting metal at an extreme.
Five longplayers came from netherworld so far and it's the devilish number six that will mark a dark metallic start into 2018. "TRIDENT WOLF ECLIPSE" is the name of the record that comprises of eight new songs from the abyss. The new album isn't too long when it comes to running time. Watain kept things spot-on and due to the intensity level of the album it demands already a lot in a short time.
Especially in comparison with the predecessor "TRIDENT WOLF ECLIPSE" shows the essence of Watain's sound. There are no frills, decorations and intros. Each of the tracks that ended up on the album are around four minutes of pure diabolicalness.
"Nuclear Alchemy" is the opener and actually it's even more. This songs is a statement and a signal of what to expect of the album. Rage and franticness, that's what "TRIDENT WOLF ECLIPSE" is about and that's what ypu have to face without any signs of pre-warning. Watain sticks to this pattern through-out and also the melodic intro to "Teufelsreich" and its slower pace doesn't change the uncompromising approach of this longplayer.
"TRIDENT WOLF ECLIPSE" is a sonic purgatory. It is a raw and unpolished black metal album that is positioning the band far outside of any mainstream approach. Almost twenty years in black metal didn't have any impact on Watain's hellishly mission of holding up a mirror to the world, reflecting the dark and evil side. It's a pitch-black album only lit by a few candles. Eerily beautiful.
(9/10)
Tracklist:
Nuclear Alchemy
Sacred Damnation
Teufelsreich
Furor Diabolicus
A Throne Below
Ultra (Pandemoniac)
Towards The Sanctuary
The Fire Of Power
Label: Century Media
Genre: Black Metal
Release Date EU: January 5th, 2017