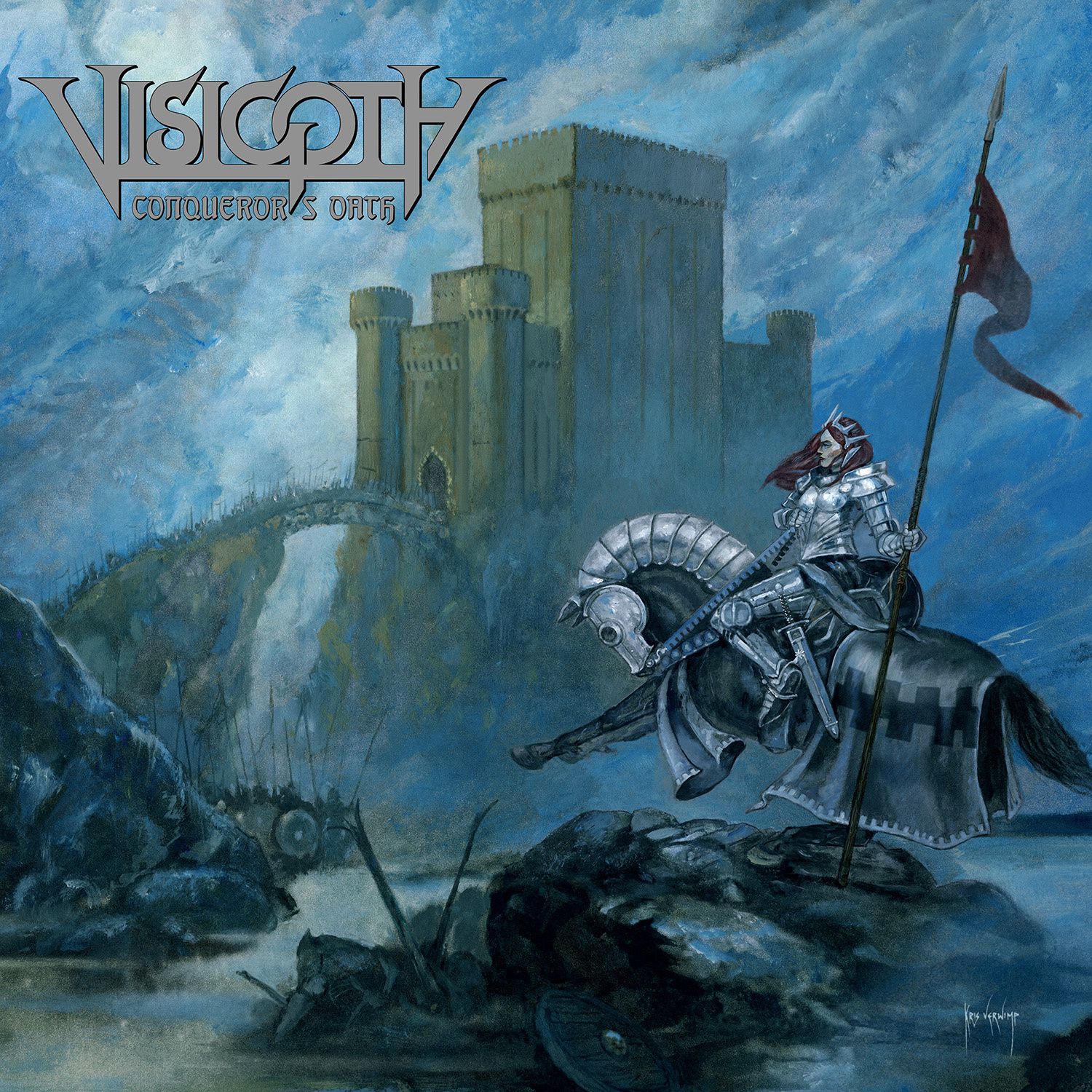 (8/10) It was three years ago, when Visigoth debuted with "The Revenant King". The album was acclaimed by fans and media who were hungry for traditional metal. Such a positive response was motivation enough to continue the journey. It the guys 36 month to reach the next cornerstone, which is the new album. And here it is.
"Conqueror's Oath" is the title of Visigoth sophomore record, comprising of eight new epic metal tracks. The album feels like a logical next step for the powerhouse from Salt Lake City, Utah. As well as the tunes from the predecessor also the new material is reflecting pure metal power that has its roots in the NWoBHM as well as in US power metal from the late eighties. In that sense Visigoth reminds of days when metal gained momentum every week without getting across as being outdated.
Songs to recommend are the opener with its melodic chorus and lot of riff power. "Warrior Queen" reminded me of the earlier Stormwitch while the uptempo "Outlive Them All" reflects the NWoBHM in a perfect fashion with leads that make you think about the earlier Iron Maiden.
"Traitor's Gate" is with almost seven minutes a longer tune with an epic approach abd it's "Blades of the Night" that acts as a well-placed counterpart. It's a fast and furious tune with sharp solo parts and a breathless tempo. Thumbs up.
The album closes with the title track that also belongs to the epic moments on the album. It's another seven minutes anthem that shows the entire beauty of traditional power metal.
The quintet from Salt Lake City doesn't have an approach of starting a metal revolution. Their strength is authentic metal, inspired by bands like Omen, Cirith Ungol and Iron Maiden. If you get excited by vintage riff power that still sounds fresh and vital you should listen to this album. Eight points go the Visigoth.
(8/10)
Tracklist:
Steel and Silver
Warrior Queen
Outlive Them All
Hammerforged
Traitor's Gate
Salt City
Blades in the Night
The Conqueror's Oath
Label: Metal Blade
Genre: Heavy Metal
Release Date EU: February 9th, 2018