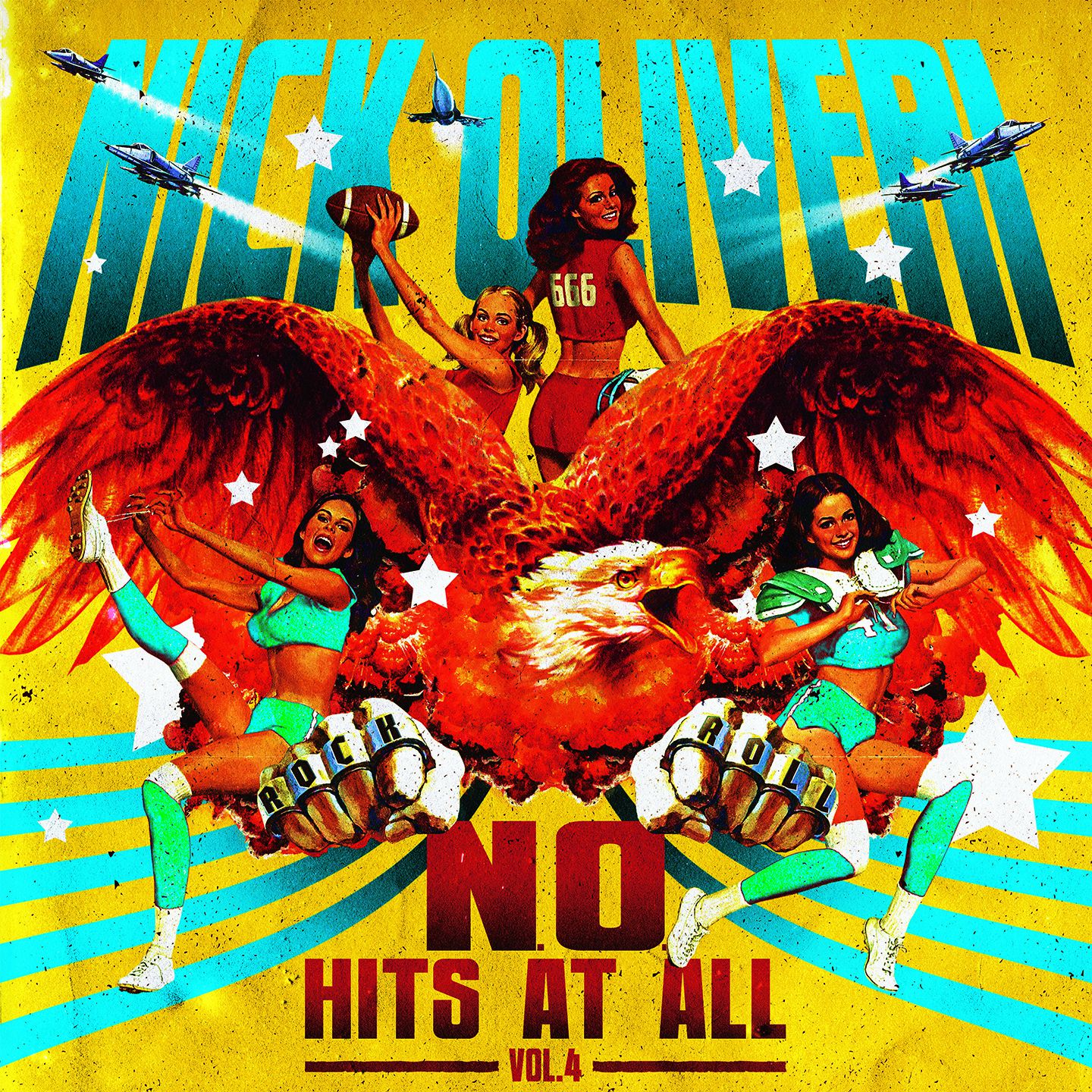 (5/10) OK, I think we can keep this one pretty short since it is part four of Nick Oliveri's release series of cover songs. Like with the earlier records also this one comes with tracks that are a matter of heart for Oliveri. So far so good and actually the idea is great. Each of the longplayers features songs that never reached a wider audience and to re-energize them in such a way is cool.
Also this time Oliveri went for tunes that are somewhere between stoner, punk and garage rock. The sound is raw and basic without any reason for complaints. Songs like "Hanging Low" and "Suzy is a Headbanger" need this unpolished expression, adding liveliness to the entire album.
Main point of critic in the last review though was the fact that I have no idea why it took four records to publish these songs. One records with 45 minutes would have done the job too more than well. So, this time you get another 8 songs with a running time of 19 minutes for the price of a full-length release. If you see this as a rip-off or if you don't care about it is something everybody needs to decide for his/her own, but for sure it's little quantity and an average quality that is quite costly.
(5/10)
Tracklist:
Walk On
Identify, Isolate, Manipulate
Endless Vacation
Hanging Low
Fuck You Up and Get High
Super Hero
Don't Believe
Suzy is a Headbanger
Label: Heavy Psych
Genre: Stoner /(Punk) Rock
Release Date EU: February 23rd, 2018