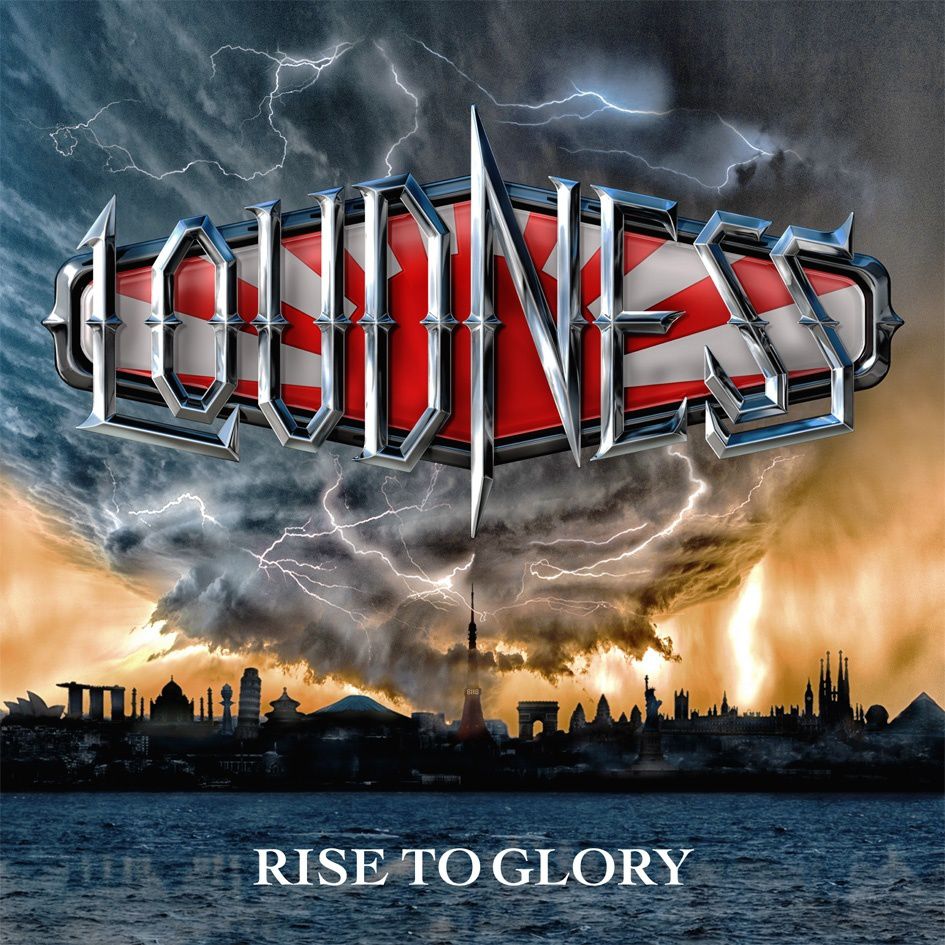 (7/10) Japanese rock fans have been always hungry for metal. Mainly bands from Europe and the US could reach a huge fanbase with some of these bands being even more successful in the East than in their home country. But there were also bands, hailing from Japan, starting a success story on a more global level.
In the mid 80's, when metal reached more and more fans it was three bands from Japan that were well known – Anthem, X Japan and Loudness with the latter being a spearhead of Japanese metal. Longplayers such as "Thunder in the East" and Lightning Strikes" are still belonging to the best Japanese metal brought up to surface.
The band has been always present and it was guitarist Akira Takasaki how kept things together when it comes to Loudness. However, after having had worldwide success in the second half of the eighties Loudness' star became less shiny in the nineties. It was the start into the new millennium and the connected 20th anniversary of the band that lead to a reunion of the original line-up and made the Eastern start rise again.
Overwhelmed by the positive reactions and feedback, Loudness continued their work and will release a new longplayer in the end of January. "Rise to Glory" is the name of this new Japanese metal disc that features thirteen new songs.
Songs you should have heard are the melodic metal anthem "Why and For Whom", the uptempo smasher "I'm Still Alive and also "Go For Broke", reminding of the earlier Dokken. It's not that Takasaki and bandmates reinvent metal. There is not that much new the guys have in their offer, but what they release on "Rise to Glory" is, in general, good stuff.
Some more average tunes like "The Voice" don't really limit a positive impression. What is a bit annoying though is the fact that songs like the title track slowly fade-out and I wonder why. It literally takes away the power and a better ending would have been very beneficial.
"Rise to Glory" is an album that gets out of the boxes very well. It can't compete with the earlier mentioned classics but I also think that this wasn't the expectation. Still it's a good album that will be appreciated by fans of traditional metal.
(7/10)
Tracklist:
8118 (Instrumental)
Soul on Fire
I'm Still Alive
Go For Broke
Until I See the Light
The Voice
Massive Tornado
Kama Sutra (Instrumental)
Rise to Glory
Why and For Whom
No Limits
Rain
Let's All Rock
Label: earMUSIC
Genre: Heavy Metal
Release Date EU: January 26th, 2018