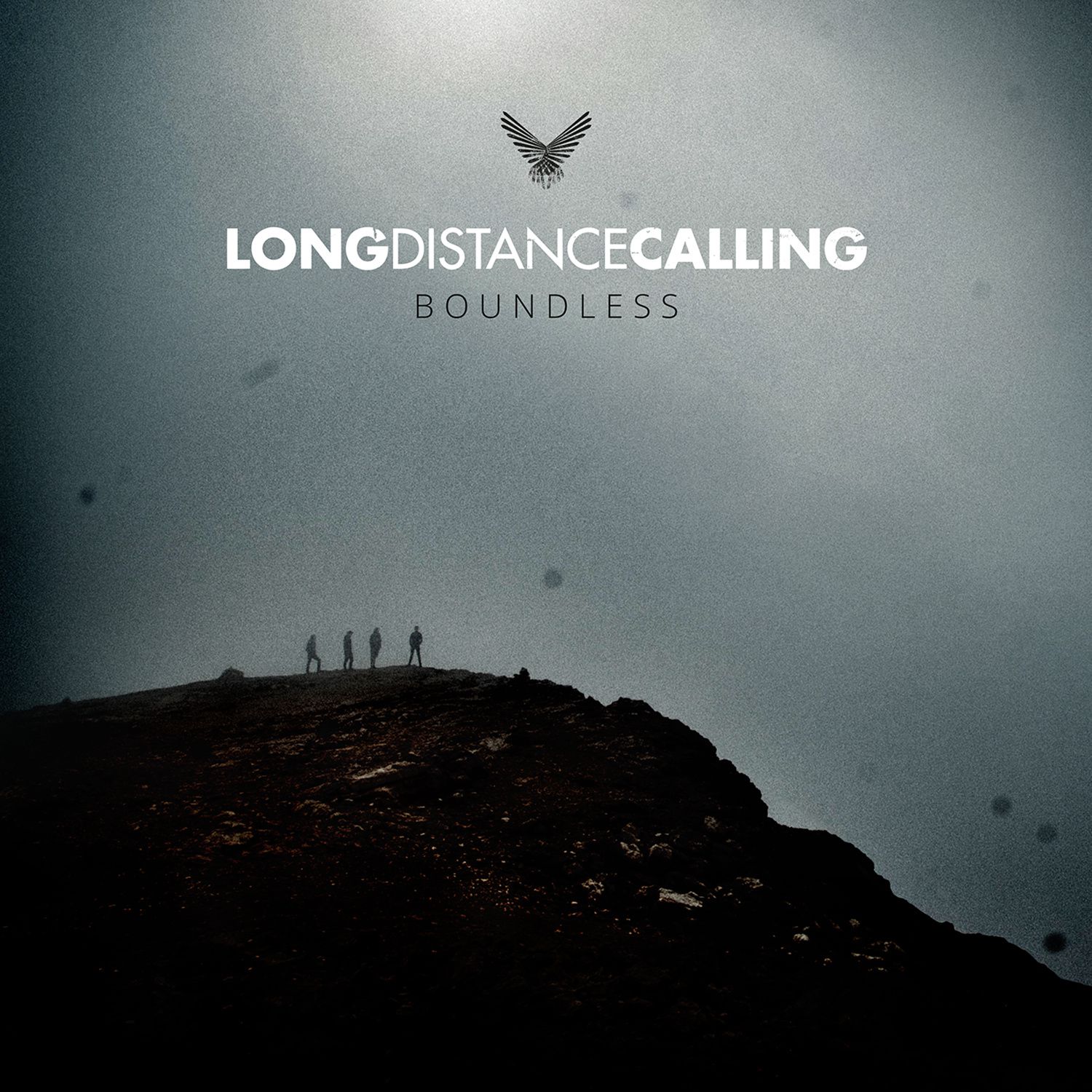 (9/10) And here comes the next band from Muenster, Germany, releasing a new album. This time it's post-rock passionistas Long Distance Calling that unveils a new pearl.
The quartet, comprising of Jan Hoffmann (b), Dave Jordan (g), Florian Füntmann (g) and Janosch Rathmer (d), founded the band back in 2006 with a debut, entitled "Satellite Bay" being released in 2007.
Over time Long Distance Calling added five more records to their impressive discography with the newest strike being ready to be published. "Boundless" is the title of the seventh studio album, featuring eight formidable songs, celebrating the beauty of instrumental music. Long Distance Calling proves that good music doesn't need words. Music is art and art is created, at least to a certain extent, based on emotions and it's these emotions and feel, that's transferred with each of the eight tracks on "Boundless".
As with the predecessors also the new album contains music that is timeless, impressive, intense and to the point. In contrary to "Trips", the new album is a pure instrumental adventure, which starts heavy. "Out There" comes with an extremely powerful riffing. To break the pattern of sound there's a sphereful middle part embedded before the tune builds up again towards the end. Due to that, the song represents the album in a great fashion and stands strong as an opener.
Calmer tones are captured on the album too. "In the Clouds" is such a song. In general it's an atmospheric track that includes a lot of passion and dedication. There are some noisy outbursts too, but it's the ease that dominates.
With "Like a River" the band added a light-hearted tune to the album that includes a violin, before "The Far Side" starts roaring. Long Distance Calling found their own sound that can be immediately identified as being from the Muenster-based quartet. The pleasure that comes with "Boundless" is the variety of sounds and the unexpected twists that surprises. It takes a lot to keep the listener's attention with a solely instrumental album. Long Distance Calling took this challenge already some years ago and "Boundless" shows again how easily they can handle it.
Next to the songs it's amazing how tight the guys play on the album. The quartet performs as a rock solid unit, something you can experience on "Boundless" but also during their live shows.
"Skydivers" marks already the end of "Boundless" and is the Grand Finale of an almost 50 minutes long sound experience. There is no way to get around this album, at least not for fans of progressive post-rock that combines musical savvy, creativity and emotional depth to a terrific total. Don't miss this longplayer.
(9/10)
Tracklist:
Out There
Ascending
In The Clouds
Like A River
The Far Side
On The Verge
Weightless
Skydivers
Label: InsideOut
Genre: Alternative Rock
Release Date EU: February 2nd, 2018