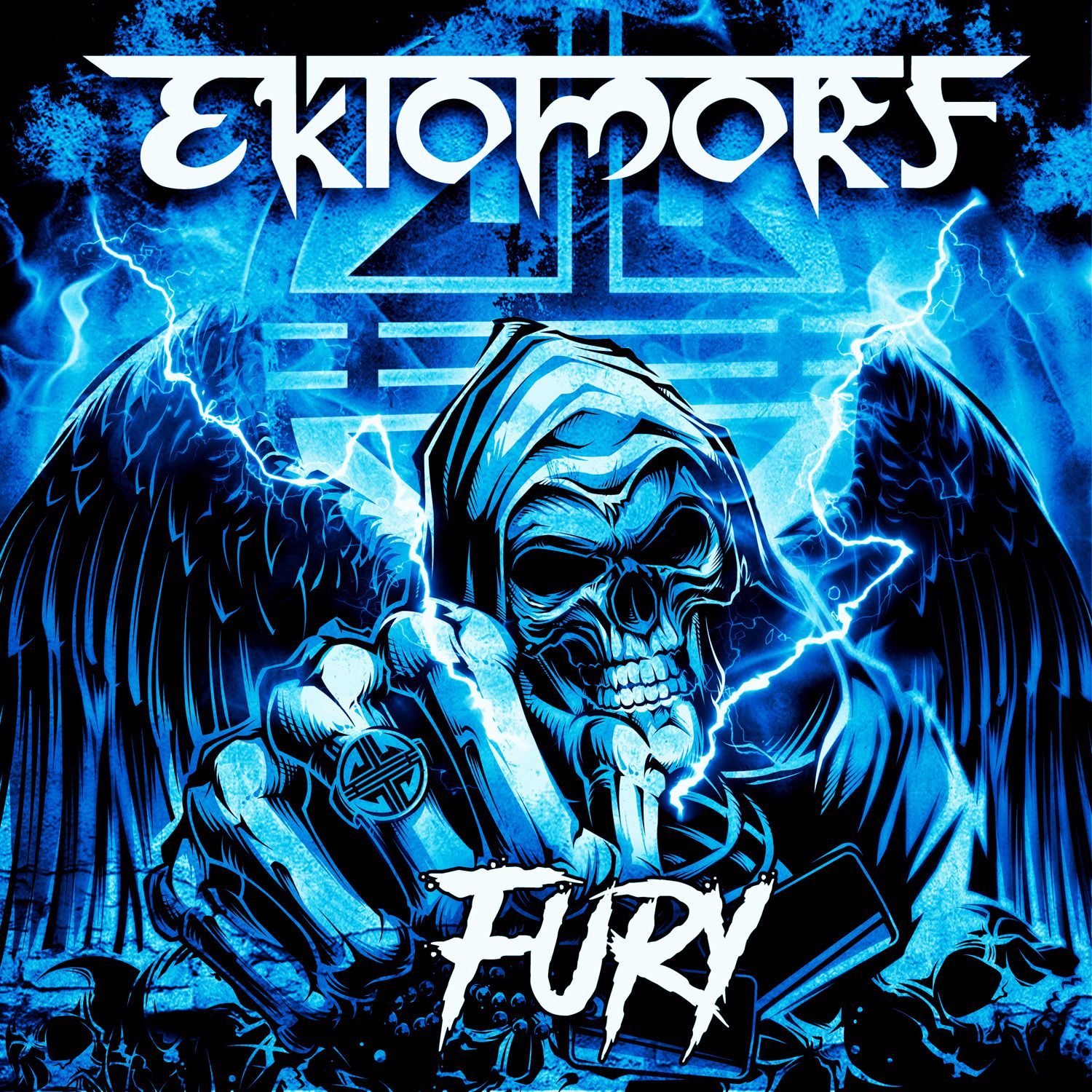 (8/10) Ektomorf is the brainchild of Zoltán Farkas who founded the band in 1993. Farkas and Ektomorf didn't only sail on the sunny side of life. The band had to face prejudices and their music was partly described as a copycat of Brazilian thrash pioneers Sepultura and later on Soulfly.
However, 25 years later Ektomorf is still around, mainly based on Farkas' willpower and a lot of staying power. Mid February 2018 the band will release their new record entitled "Fury". It's Ektomorf's 13th studio album, featuring ten new metal tracks that are loaded with high-octane and groove.
The album title, "Fury", describes pretty well what fans can expect from this album. It's a next grooving chapter in Ektomorf's discography with tunes that are furious and fierce. Not that the band reinvented the wheel with this longplayer. The quartet still focusses on their exciting mix of thrash metal, hardcore and groove, songs that makes you jump.
It's again producer legend Tue Madsen who gave "Fury" an excellent sound that is another factor of continuity. What's new though is the line-up. After a complete change of band members in 2017 it's Szebasztián Simon (Guitar) , Attila Asztalos (Bass), Dániel Szabó (Drums) supporting Farkas on "Fury". It looks very much like the guys found quite some common ground since the album sounds tight and spot-on.
To sum up. New line-up, excellent producer and a typical Ektomorf groove, that is what you get with "Fury" and it's rough times the band went though led them to where they are now, a constant factor in metal that doesn't disappoint with "Fury".
(8/10)
Tracklist:
The Prophet of Doom
AK47
Fury
Bullet in Your Head
Faith and Strength
Infernal Warfare
Tears od Christ
Blood For Blood
If You're Willing to Die
Skin Them Alive
Label: AFM Records
Genre: Groove Metal
Release Date EU: February 16th, 2018