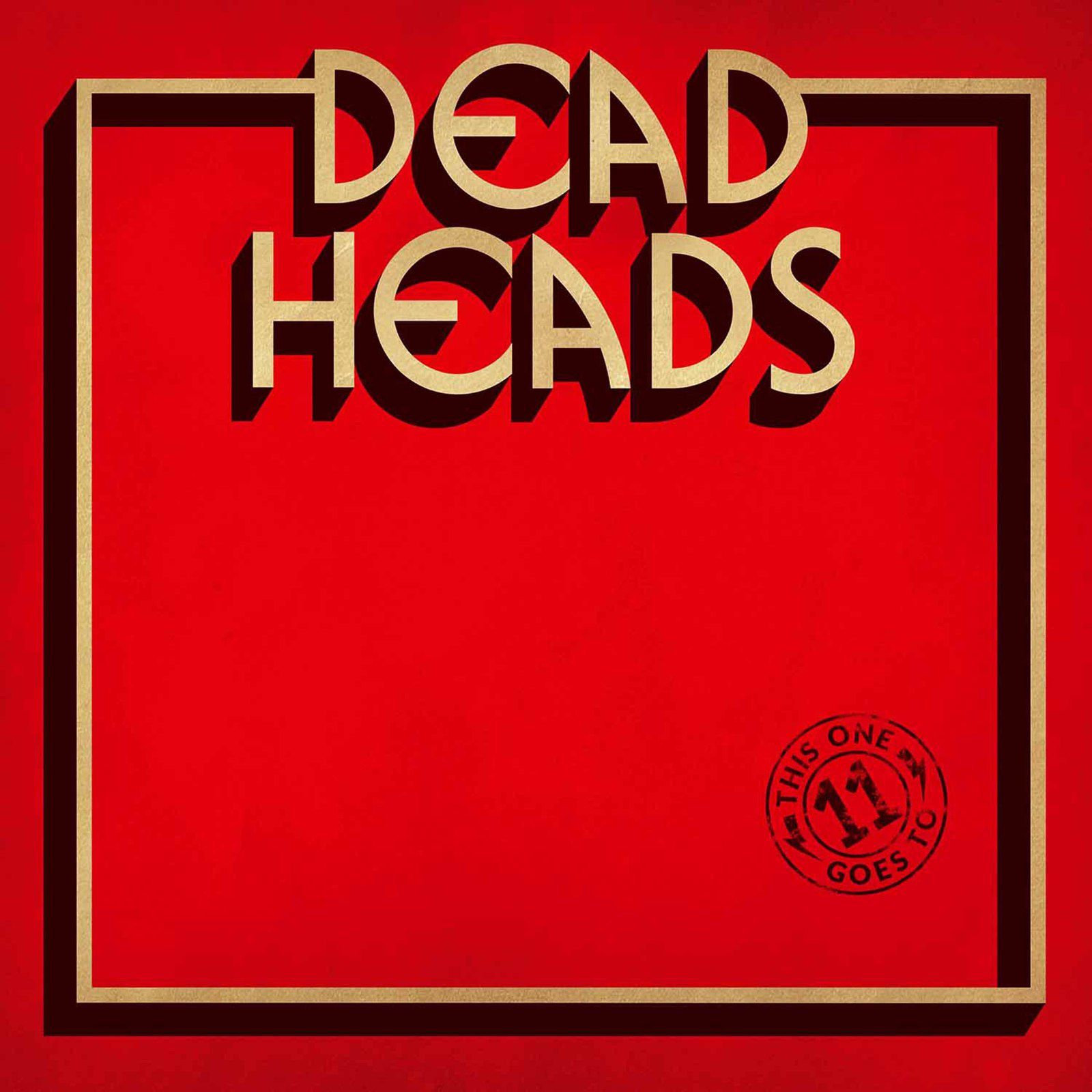 (8/10) Deadheads, hailing from Gothenburg, worked on their crucial third longplayer entitled "This One Goes to 11". The result of all this work and effort can be listened to end of January.
After the highly acclaimed first two records ,Deadheads pick it up where they ended with "Loaded". Inspired by bands like The Hellacopters and Gluecifer the quartet celebrates the beauty of hardrock on their newest accomplishment.
The entry point to this longplayer is fast and dirty. "Black out" is an uptempo rock'n'roller without any frills. It's a song that doesn't take any prisoners and is spot-on.
Deadheads reduce their pace slightly with "Don't Mind the Ghost" before the grooving "Somebody Along the Way" fires again on all cylinders.
In case you don't like Mondays you should check-out "Manic Mondays". This song is a true wake-up call that shakes you up. After all these powerful tunes it's time for some recovery. "Too Lost to be Found" is the soundtrack for chilling out. Kept in a moderate pace the tune is a classic rock corner piece on the album that fits very well into the flow and it's with 5 minutes also the longest track on the album.
The second half of the disc starts with the unpolished "The Plan" before Deadheads go ahead with a raw rocker entitled "Instant Control". One of the best tunes on this record is "2 Steps Before the Fall". The melody, the riff and the pushing rhythm section of this vintage rocker adds a lot of excitement to the song and the record.
"This One Goes to 11" means eleven song and we reach the last quarter of this crispy release. "Lucifer" and "My Time" keep up the high level of quality before "Status Low" acts as a strong bouncer.
This longplayer is a pleasure for fans of dirty rock'n'roll. Deadheads don't care that much about trends. These guys solely follow their heart and passion for excellent music done with a down-to-earth approach and a kick-ass attitude.
(8/10)
Tracklist:
Black Out
Don't Mind the Ghost
Somebody Along the Way
Manic Monday
Too Lost to be Found
The Plan
Instant Control
2 Steps Before the Fall
Lucifer
My Time
Status Low
Label: High Roller Records
Genre: Hardrock
Release Date EU: January 26th, 2018