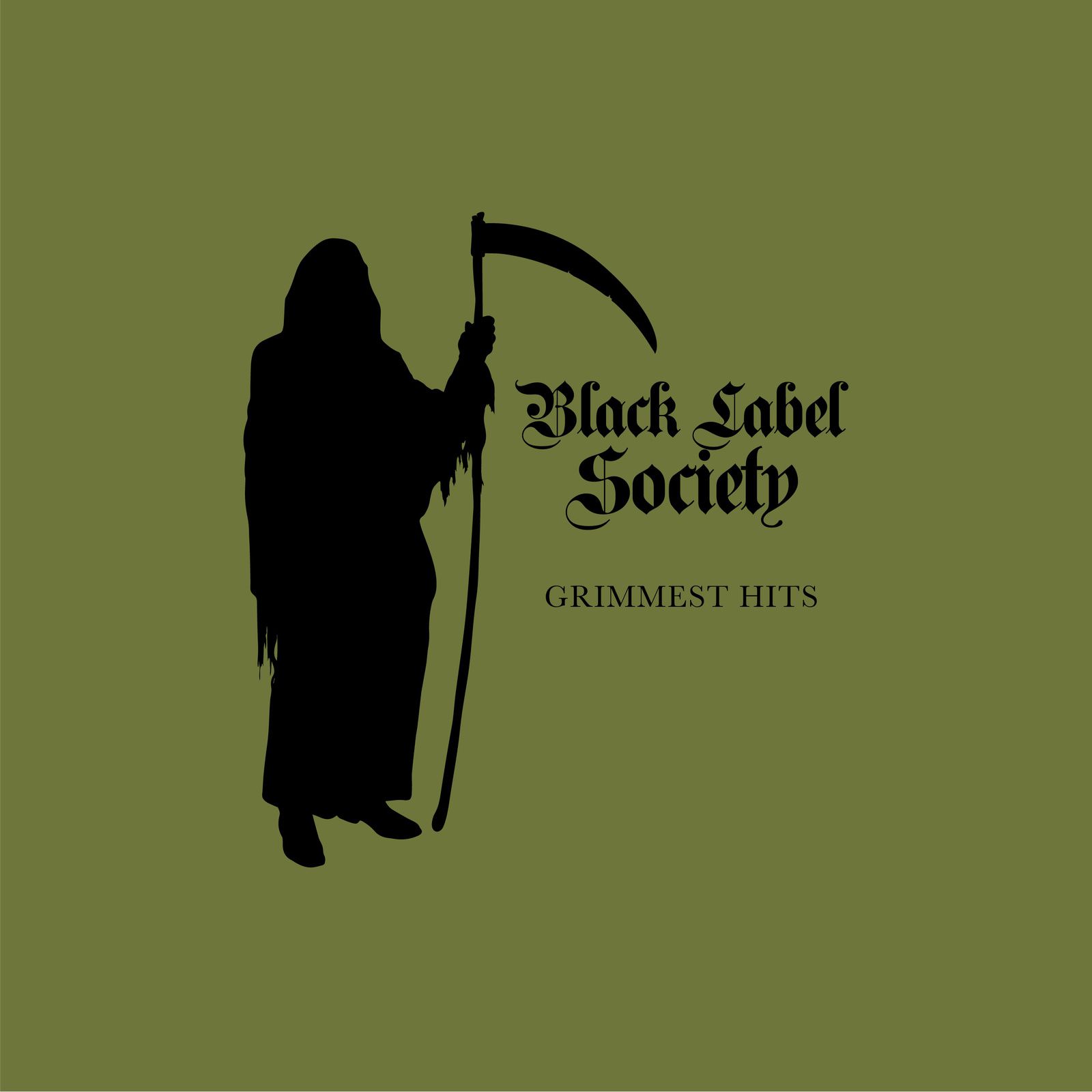 (8/10) One thing directly in the beginning. The title "Grimmest Hits" is misleading. It transports the idea of a "Best of..." which is not the case at all. "Grimmest Hits" features 12 new songs. After having clarified this I must also say that the title fits the longplayer very well, but more in the sense of grim songs that are all hits. "Grimmest Hits" doesn't include any filler. Zakk Wylde, Mr. Riff Power, delights again with his excellent guitar play that's embedded in well-done songs, combining metal, rock and blues to a great total. Black Label Society found their own sound and trademarks, all coming back on the new record.
Wylde's guitar opens the album - how could it be different. "Trampled Down Below" is the name of this excellent opener that also includes a rolling bassline and the typical vocals, all immediately reminding of Zakk Wylde's Ozzy Osbounre days. A mighty solo part completes an well-done opener in the typical Black Label Society fashion.
Most of the songs are rocking and loud. Regardless if you listen to the bluesy "Seasons of Falter", the roaring single release "Rooms of Nightmares" or the doomy "Disbelief", it's all awesome metal songs.
Next to these songs, each with a lot of riff-power, it's the calmer moments that are best when it comes to this longplayer. "The Day That Heaven Had Gone Away" is such a soulful moment, a song with a Southern rock touch that gives you the shivers. Another tune that shows the more sensitive and emotive side of the Black Label Society is "The Only Words". For me it's this track being the real highlight on the album. Intensity and emotions don't need loud sounds. Sometimes it's the counterparts that make a difference and "The Only Words" is one of those.
"Grimmest Hits" is a excellent album that combines powerful riff energy with a down-to-earth approach. Nothing on this album sounds forced or feels strange. It's an album that's authentic and real, exactly what was expected. Good stuff from one of the most influential contemporary metal guitarist.
(8/10)
Tracklist:
Trampled Down Below
Seasons Of Falter
The Betrayal
All That Once Shined
The Only Words
Room Of Nightmares
The Love Unreal
Disbelief
The Day That Heaven Had Gone Away
Illusions Of Peace
Bury Your Sorrow
Nothing Left To Say
Label: Spinefarm Records
Genre: Heavy Metal
Release Date EU: January 19th, 2018