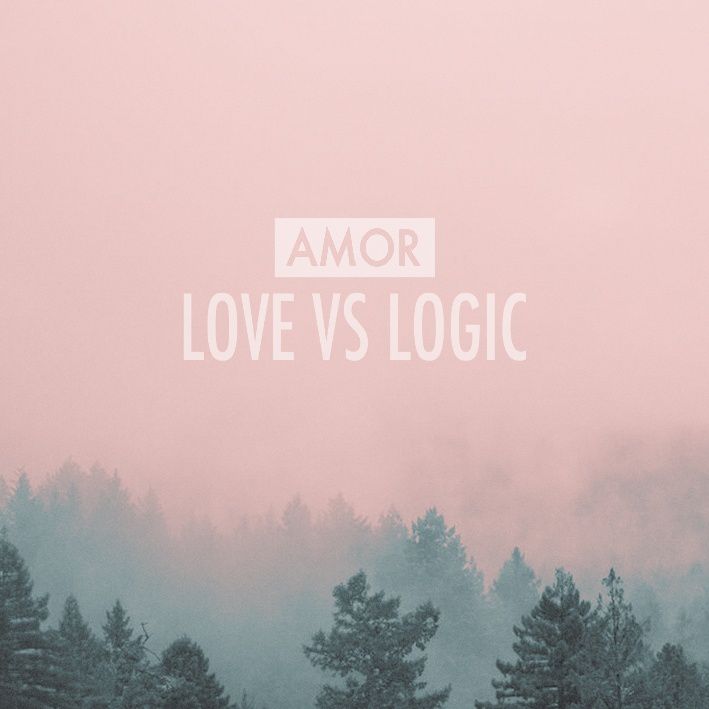 (6/10) Amor is the name of a band hailing from Phoenix, Arizona. The quartet, consisting out of Dillon Conneally (v), Ryan Daminson (g), Tre Scott (b) and Tyler Brown (d), worked intensively on their debut entitled "Love vs. Logic".
The longplayer, which was produced by Matt Good, comes with eleven songs that can be described as modern rock with some hoarse shouts here and there. The general approach though is a very melodic one, leading to songs with a catchy pop appeal. I had to think about Linkin Park when I listened to tunes like "Frequency" and the atmospheric opener "Poison Play". These songs describe best what to expect from "Love vs. Logic". The mentioned shouts ("At Odds With Self", "Heart Locker") mark some outbursts, adding a bit more aggressiveness to this solid portion of sugar.
Amor's debut is playing safe. The band doesn't take any risk, which unfortunately leads to songs that aren't bringing up something new. I have the feeling of having heard this kind of music far too often, even though I have to admit that the sound of the album is good and powerful. However, this can't compensate for average songs that are sugar sweet and feel like being from the shelf.
(6/10)

Tracklist:
Poison Play
Clockwork
At Odd With Self
Frequency
Twice, Again
Look Alive
Tonight Always
Heart Locker
Living Lies
Collisions
The Exit
Label: Arising Empire
Genre: Rock
Release Date EU: February 2nd, 2018