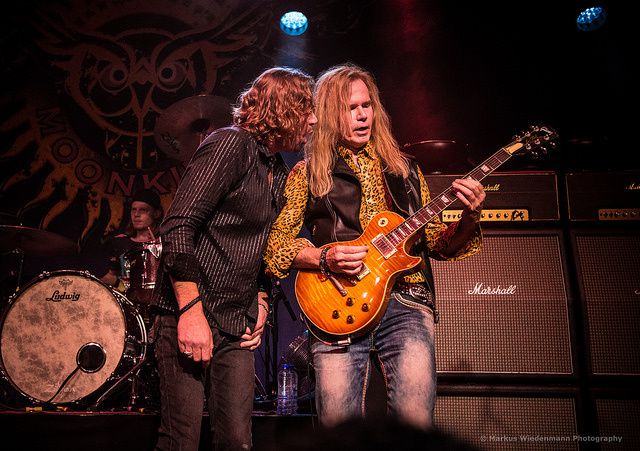 A couple of weeks a Dutch guitar wizard Adrian Vandenberg released, together with the Moonkings, a new album entitled "MKII". To also bring these fantastic new songs on stage, the quartet scheduled some shows in The Netherlands, of which the Zoetermeer gig was one of.
Fans of classic rock couldn't wish for much more. Bandleader Vandenberg obviously enjoyed every minute of this concert and it was his soulful but also energetic rocking guitar that built the foundation for exiting 90 minutes. Folks were delighted by tunes from the two Vanderberg's Moonkings albums, a setlist that also comprised with "Judgement Day", "Sailing Ships" and "Here I Go Again" three Whitesnake classics.
Furthermore there was emotional moment of AC/DC's "Highway to Hell", played on the day one of the biggest rock musicians, Malcolm Young, passed away. After such a touching moment it was "Love Runs Out" (One Republic cover) and Led Zeppelin's rock anthem "Rock and Roll" that rounded off a great night in rock.
Here are some live pics from this night...
Before Vandenberg's Moonkings ignited a rock fireworks it was up to RUV, hailing from Enschede (NL), who did an excellent job as being the opening act that night. Without any stagefright the youngsters convinced fans in Zoetermeer with their well-performed blues/classic rock. It was fun listening to these guys and I guess we will hear more of them rather soon since talent normally succeeds. Thumbs up.