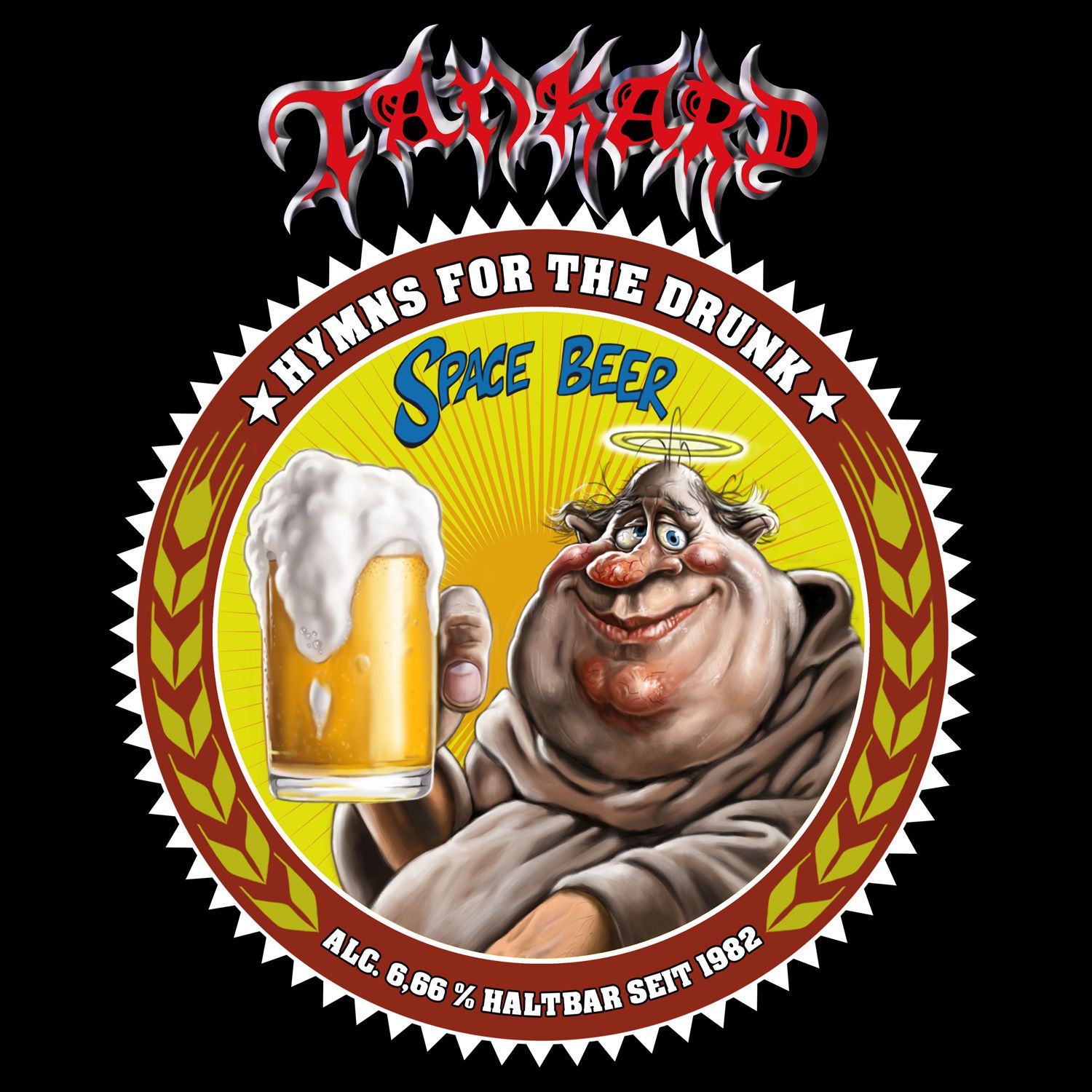 (*/10) There is a lot of Tankard these days. Noise/BMG re-released the first seven Tankard album, incl. the "Alien"-EP and the Tankwart cover album - all with a great booklet and liner notes, showing a passion for details. These seven CD cover Tankards 80's and 90's highlights before the guys left Noise and went to Century Media for two albums.
In the beginning of the new millennium the quartet from Mainhatten inked a deal with AFM Records for some recordss and it's these years that are combined on the "Hymns For the Drunk" compilation.
"B-Day" was the first longplayer that came via AFM Records and it's tracks like "Rectifier" and "Need Money For Beer" which represent the 2002 longplayer. The last album for the label was "Vol(l)ume 14", a record that included thrashers such as "Time Warp" and "Rules for Fools". I would have appreciated "Black Plague (BP) being part of the compilation too, but you can't get it all.
You might wonder why there are songs like "Zombie Attack" and "The Morning After" on this releases since the songs are from the Noise-years. The thing is that Tankard re-recorded these classics for the 2007 "Best Case Scenario: 25 years in Beer". This album was published by AFM and that's why the tracktlist contains the classics too.
All in all "Hymns For the Drunk" is a comprehensive compilation that shows German thrash metal warriors in their post Noise years, enriched with some classics no Tankard fan should miss.
(*/10)
Tracklist:
Rectifier
Need Money For Beer
New Liver Please!
Slipping From Reality
Die With A Beer In Your Hand
We're Coming Back
We Still Drink The Old Ways
The Beauty And The Beast
Metaltometal
Zombie Attack
(Empty) Tankard
The Morning After
Medley (Alcohol, Puke, Mon Cheri, Wonderful Life)
Octane Warriors
Stay Thirsty!
Time Warp
Rules For Fools
Label: AFM Records
Genre: Thrash Metal
Release Date EU: January 12th, 2017