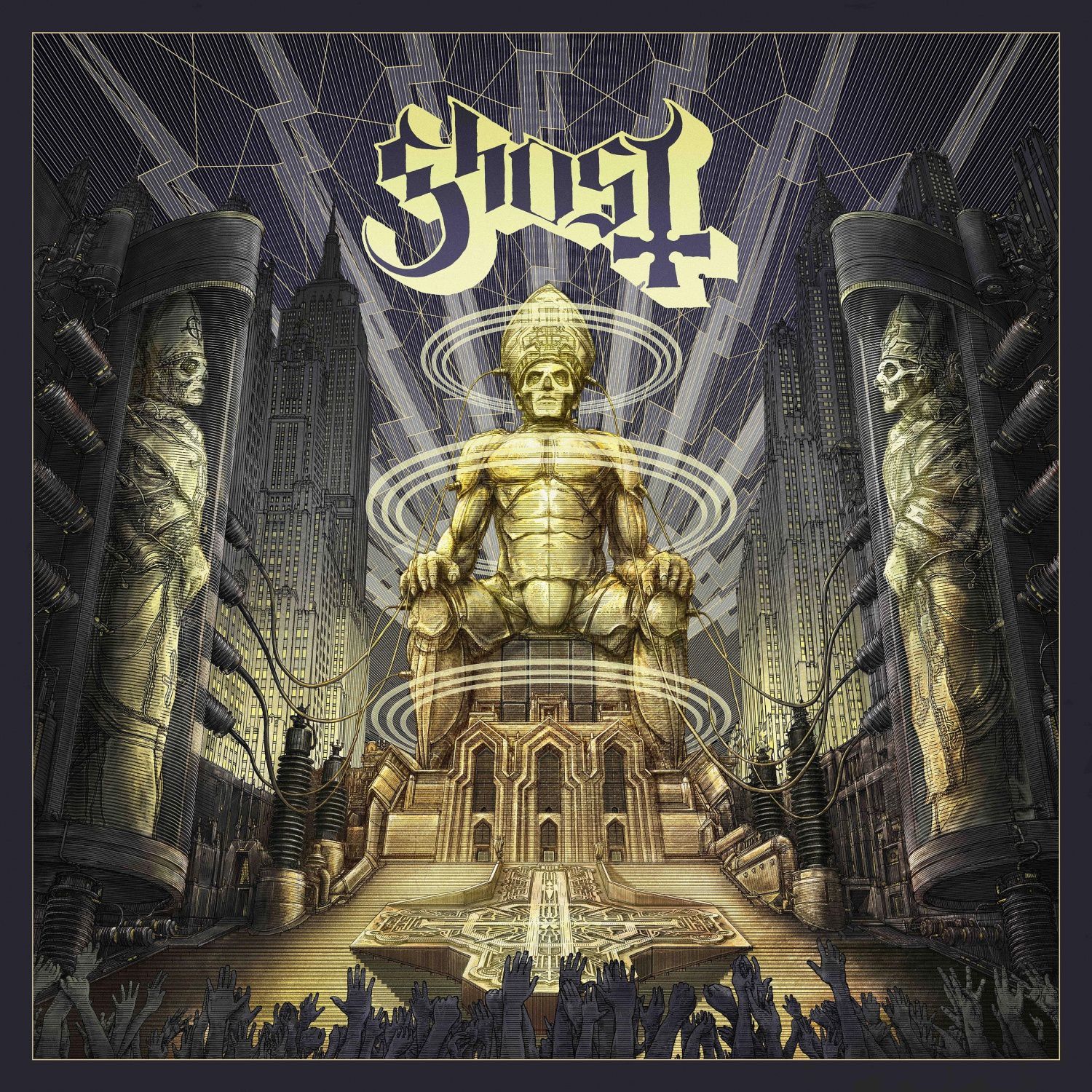 (*/10) Seven years of Swedish rock outfit Ghost can be summarized as a roaring success story. The band, being the brainchild of Papa Emeritus III (Tobias Forge), began as Ghost B.C. back in 2006 and a debut that was published four years later. "Opus Eponymous" was the name of an album that got immediately good reactions from media and fans. The album was the starting point of an extremely successful journey in rock with two more longplayers cementing Ghost's importance in rock. Even a name change to Ghost (without 'B.C.') couldn't stop Papa Eponymous and The Nameless Ghouls.
What was missing so far in Ghost's discography was a live album, a gap that will be closed as we speak (CD and LP mid-January 2018). "Ceremony and Devotion" is waiting in the starting blocks, ready to be released. The Swedes recorded the album during their North America tour in summer 2017 and will feature 15 songs (plus 2 extra tracks on CD & LP). Even though it was the 'Popestar'-tour, it has been the highly successful "Meliora" and "Infestissumam" that stood in focus during these live shows. Songs like the opener "Square Hammer", but also "Cirice" and "Year Zero" have been performed in front of enthusiastic fans, an atmosphere that's captured on the album very well.
"Ceremony and Devotion" is a comprehensive summary of Ghost's achievements up-to-date, provided with an excellent sound that reflects the live spirit in a good fashion. This album is a completion for fans and an interesting starting point for Ghost-newcomers.
(*/10)
Tracklist:
Square Hammer
From The Pinnacle to the Pit
Con Clavi Con Dio
Per Aspera Ad Inferi
Elizabeth (Bonus)
Body and Blood
Devil Church
Cirice
Ghuleh/Zombie Queen
Year Zero
Spoksonat
He Is
Mummy Dust
Secular Haze (Bonus)
Absolution
Ritual
Monstrance Clock
Label: Loma Vista / Spinefarm
Genre: Classic Rock
Release Date EU: Digital – December 8th, 2017
CD & LP – January 18th, 2018