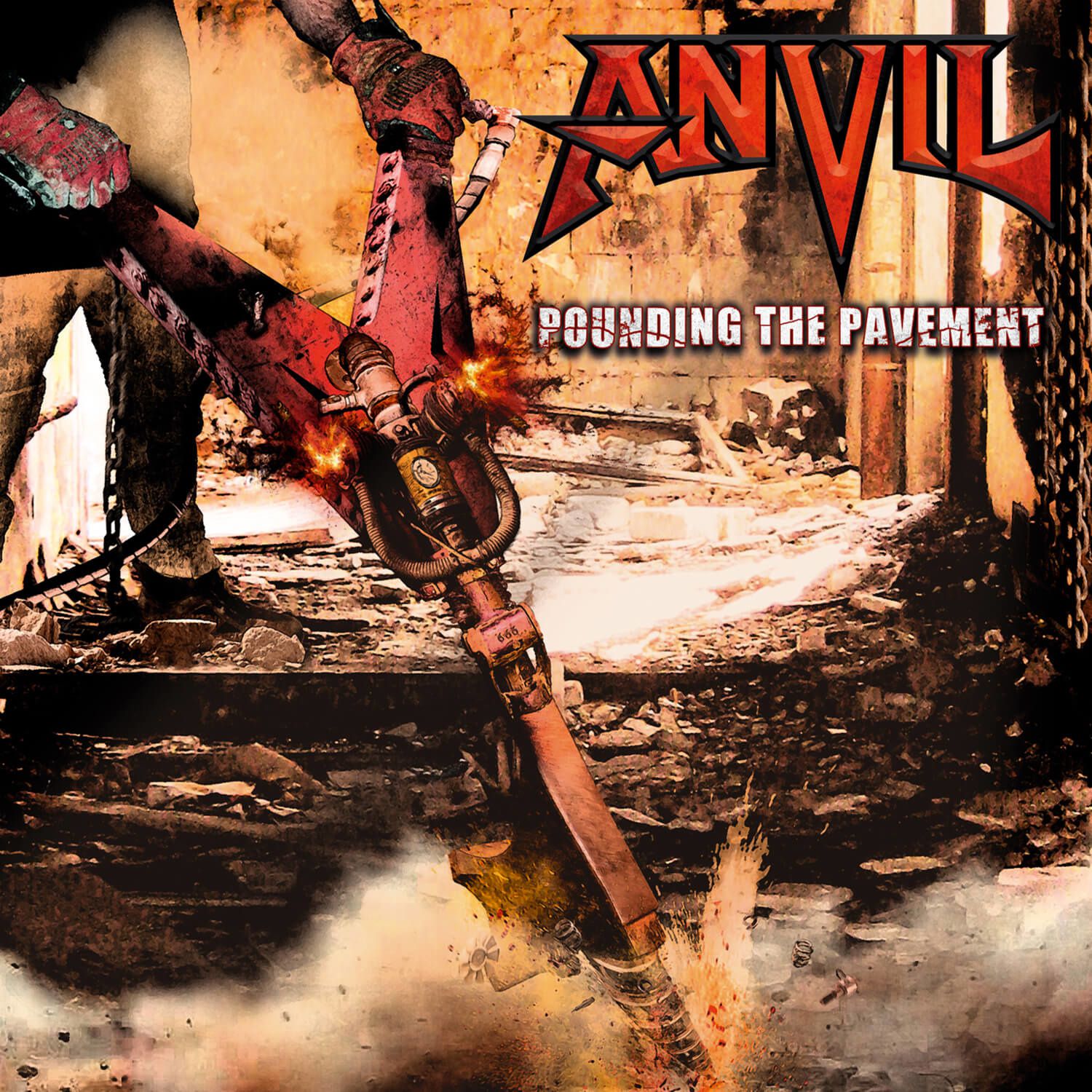 (8/10) The story of Anvil is an emotional rollercoaster, the story of a band that never gave up, following their passion. These guys are a role model for staying true to themselves and fighting for what you live for. Anvil is more than just a a band. Anvil is a matter of heart.
Records like "Metal on Metal" and "Forged by Fire" have been excellent metal longplayers before the 90's made life difficult for the trio from Toronto, Ontario. Anvil went through some tough times, all summarised and documented in a perfect fashion in "Anvil: The Story of Anvil". This documentary is a masterpiece, focussing on Lips and Ro Reiner and their willpower when it comes to metal and Anvil.
It was this film that marked a turning point for the Canadian trio. Anvil were all of a sudden talk of the town with a lot of attention for the band and positive reactions for the documentary. Things started to turn into something more positive and Anvil got the chance to make hay while the sun is shining. The guys started to work on new songs and released a next longplayer in 2011. "Juggernaut of Justice" was the first one after the trio inked a deal with Steamhammer with "Hope in Hell" and "Anvil is Anvil" following, both excellent metal record too with a lot of firepower.
"Pounding the Pavement" is Anvil's next hammer blow that contains twelve new metal smashers per excellence. As with the earlier albums also the newest one isn't built on any compromises. The trio presents another excellent longplayer that proves the fact that metal has nothing to do with age.
Tracks like the merciless "Ego" belong to the best Anvil ever wrote and recorded. A song can't be more spot-on than this awesome piece of music. Anvil pushes the pedal to the metal more than once. The Motörhead-inspired "Black Smoke" is one of the songs that clarifies why Anvil belongs to the first generation of first speed metal bands.
Next to these furious songs Lips, Rob and Chris also put a foot on the break here and there. Mid-tempo stampers like "Bitch in the Box" and "Nanook of the North" are awesome riff monsters, sonic beauties for every true metal fan. Furthermore the spirit if rock'n'roll is the foundation for the well-done "Rock That Shit" and it's the grooving "World of Tomorrow" that rounds off a more than well-crafted metal record.
"Pounding the Pavement" became a superb longplayer of a band that lives for metal music. A metal collection without this longplayer isn't one.
(8/10)
Tracklist:
Bitch in the Box
Black Smoke
Doing What I Want
Don't Tell Me
Ego
Let it Go
Nanook of the North
Pounding the Pavement
Rock That Shit
Smash Your Face
Warming Up
World of Tomorrow
Label: Steamhammer/SPV
Genre: Heavy Metal
Release Date EU: January 19th, 2018