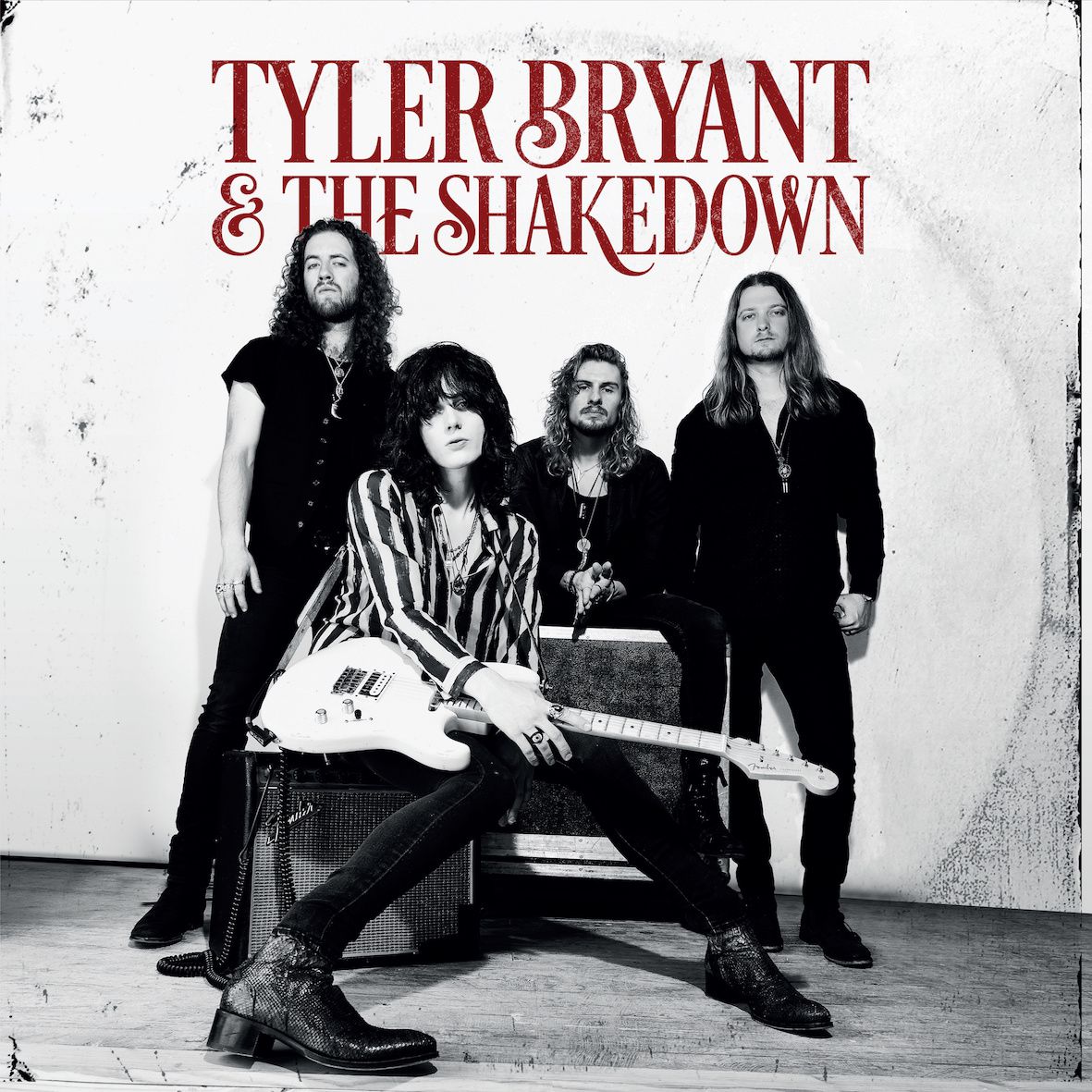 (8/10) As the band moniker pretends it's guitarist Tyler Bryant who's in the lead of this band from Texas. Together with his band mates Caleb Crosby (d), Graham Whitford (g) and Noah Denney (b), the band leader carved for an album that's build on pure passion for hardrock and blues.
The debut "Wild Child" dates back to 2013 and created some first attention. 2 Years later an EP, entitled "The Wayside", followed and it was in 2016 when the opportunity was offered to the band to get their sound out to the world, opening for less than the mighty AC/DC. The quartet also shared stages with Aerosmith and Deep Purple which was another great moment of getting their sound into peoples minds. Now it's time to also get out a next album and here it is.
After the search for a new label in early 2017, Tyler Bryant & The Shakedown found a new musical home at Snakefarm, the newly founded label. With this new deal in their pockets the final obstacle for releasing the second longplayer was cleared out.
The self-titled longplayer is on its way to the stores and it features 11 songs. Things start with "Heartland", which is also the first single taken from the new album. It's a grooving start into 39 minutes of pure rock power. That the musical approach is wider than straightforward rock only is getting obvious with "Jealous Me". The tune is kept calmer than most of the other track but comes with an extreme level of intensity. For me it's a highlight on a brightly shining album. After such an intense moment it's the pumping "Backfire" that shakes you again. "Ramblin' Blues" comes with, what else, a lot of blues while "Wheel and Weepin'" shifts gears. The uptempo song is a dirty rocker with Bryant's furiously singing guitar as the final dot on the 'i'.
Tyler Bryant & The Shakedown transfer the 70's rock'n'roll vibe into the here & now. Listening to the album is a joyful experience, also because of the creativity that's embedded in these 39 minutes. The band found their own sound that allows the quartet to vary by still sticking to a uniqueness. Good stuff.
(8/10)
Tracklist:
Heartland
Don' Mind the Blood
Jealous Me
Backfire
Ramblin' Bones
Weel and Weepin'
Manipulate Me
Easy Target
Magnetic Field
Aftershock
Into the Black
Label: Snakefarm/Spinefarm
Genre: Hardrock
Release Date EU: November 3rd, 2017