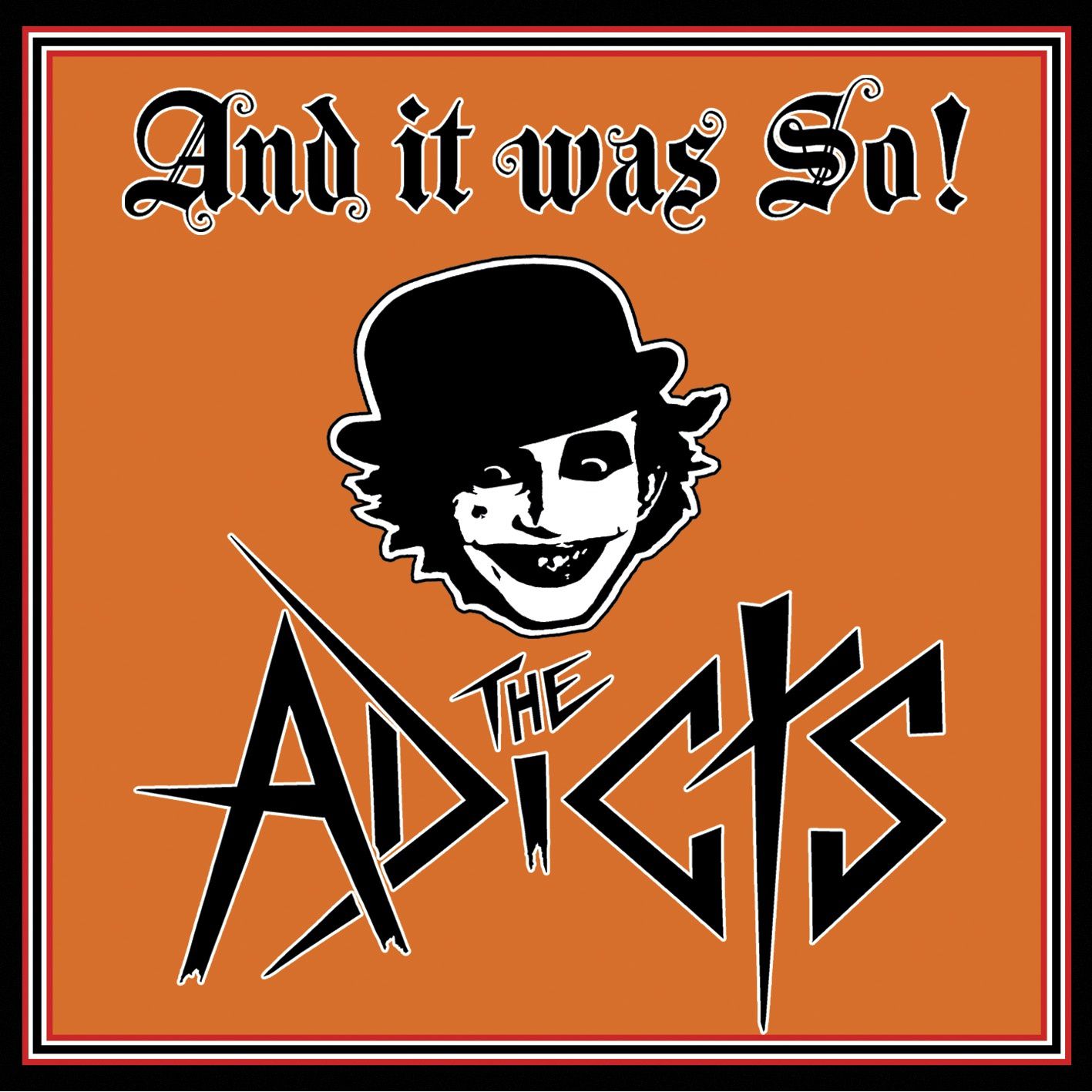 (7/10) Even though I was always interested in punk rock there are probably genres in rock and metal where I'm more into details. That's the one and only reason why I missed The Adicts over all these years.
The Adicts are punk rock veterans. The guys started back in 1975 in Ipswich, England, with a debut album, entitled "Songs of Praise", that followed in 1981. Since then the quartet is a constant factor in the fields of UK punk rock with many more records that have been released since then.
One of the inspirations of The Adicts is 'Clockwork Orange'. The band's name is based on the Stanley Kubrick famous movie and also the outfit, white shirts and make-up, is linked to the film classic. Even a glance at the artwork of the new longplayer shows the cross-references in a very obvious way.
Talking about the new longplayer means talking about twelve well-crafted punk rock songs. On the one hand Monkey, Pete Dee, Kid Dee and Highko Storm can build on a huge amount of experience, gained over a period of more than 40 years and on the other hand it's the anarchic wildness the guys could maintain over such a long time, by still being authentic. And last but not least it's the stable line-up over more the four decades that led to blind faith and high density in sound .
All the mentioned results in 12 new punk rock songs from The Adicts. "And it was So!" is the title of the new longplayer and it's the excellent opener "Picture the Scene" that brings you in the right mood for 39 minutes of pure punk rock. The songs I like most are the short and crispy ones. The up-tempo "Fucked Up World" is one of them and also "Gospel According to Me" boils things down to its essence. Another highlight, and maybe the best song on the album, is "Déjà Vu". This grooving monster casts a spell over you.
"And it was So!" makes fun from beginning to end. This album is raw and basic, just as punk rock should be. The Adicts' new record shows that punk's not dead.
(7/10)
Tracklist:
Picture the Scene
Fucked Up World
Talking Shit
If You Want It
Gospel According to Me
Gimme Something to Do
Love Sick Baby
And it was So!
Deja Vu
I Owe You
Wanna Be
You'll be the Death of Me
Label: Nuclear Blast
Genre: Punk
Release Date EU: November 17th, 2017