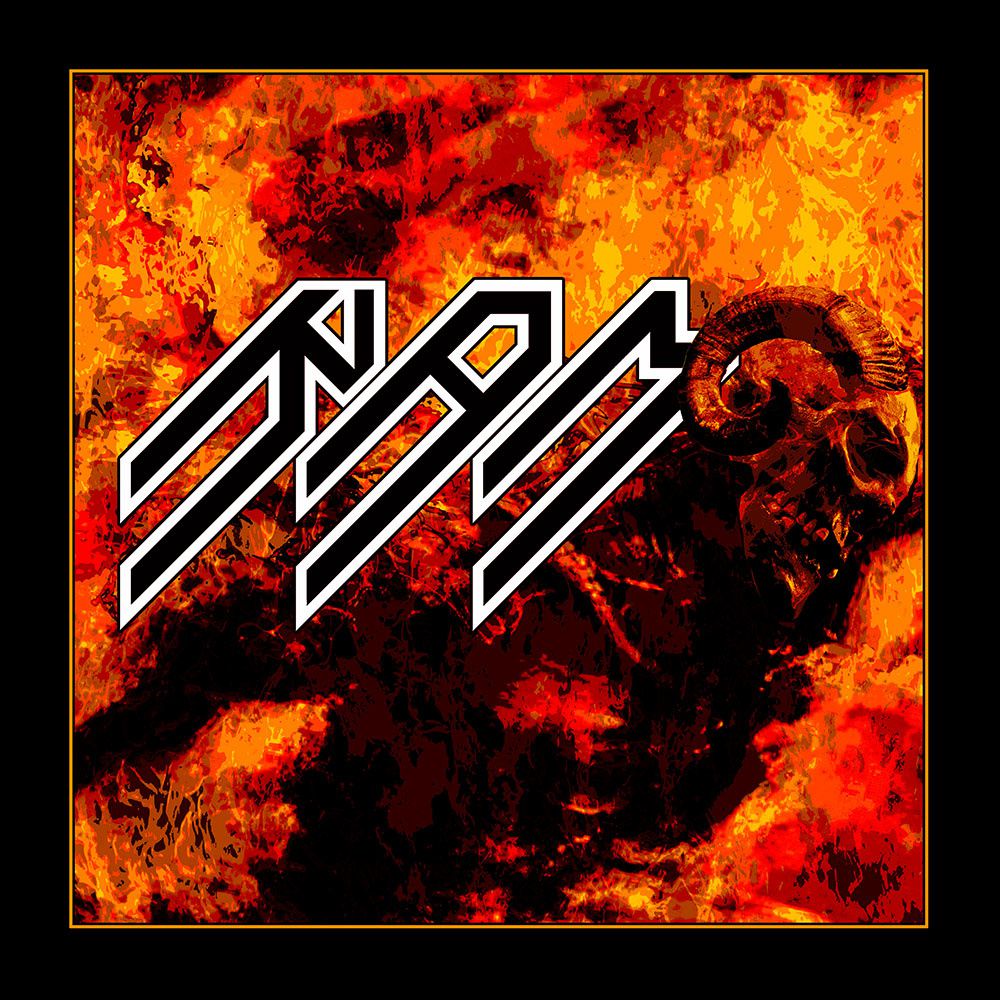 (8/10) In times when grunge began to top out and all kinds of crossover sounds, from nu-metal to modern metal, became the next big thing, it was a guitarist from Sweden who wanted to bring back traditional metal. A lot of the earlier metal bands had a hard time to go through the 90's. Therefore it was the right timing to blow some new energy into metal as we now it from the early 80's with bands such as Accept and Judas Priest being two of the spearheads of this musical movement.
Harry Granroth is the name of the guitar player that started an endeavour to bring back metal to the scene. Denim and leather have been all of a sudden back in focus, combined with razorblade-sharp riffs and a singer, Oscar Carlquist, that sounded and sounds like a metal true siren, all in the spirit of the mentioned Judas Priest.
In the meantime we are seventeen years further down the road, metal in all nuances is very present and RAM is still around, better than ever before.
The new longplayer, "Rod", became an album that combines RAM's early days with the sound of their latest album "Svbversvm". And for the first time in the band's history they are telling a story on "Rod". While the A-side features independent metal songs like the hammering "Declaration of Independence" and "Gulag", with its galloping rhythm, it's the B-side that includes a six chapter concept.
"Rod the Destroyer" is the connection between the different tunes, starting with the intro "Anno Infinitus". "Ignitor" follows and unveils the full pleasure of traditional metal. Screaming guitars, a thumbing bass and pounding drums are combined to a terrific metal song that kept in a moderate pace. The story continues a bit calmer than usual. "The Cease to be" begins acoustic before the track shifts towards a powerful metal anthem. "Death Speaks" is another short interlude before furious guitars open "Incinerating Storms". The name couldn't be chosen better since this song is a storm a metal storm. And it's the final prove that RAM calls Rob Halford and Co. as one of their references. "Ashes" rounds off this short story about "Rod the Destroyer" and ends an album that is a delight for each metal head. This album breathes pure metal from beginning to end.
(8/10)
Tracklist:
Declaration of Independence
On Wings of No Return
Gulag
A Throne at Midnight
Rod the Destroyer: Part 1 Anno Infinitus
Rod the Destroyer: Part 2 Ignitor
Rod the Destroyer: Part 3 The Cease to Be
Rod the Destroyer: Part 4 Death Speaks
Rod the Destroyer: Part 5 Incinerating Storms
Rod the Destroyer: Part 6 Ashes
Label: Metal Blade Records
Genre: Heavy Metal
Release Date EU: November 3rd, 2017