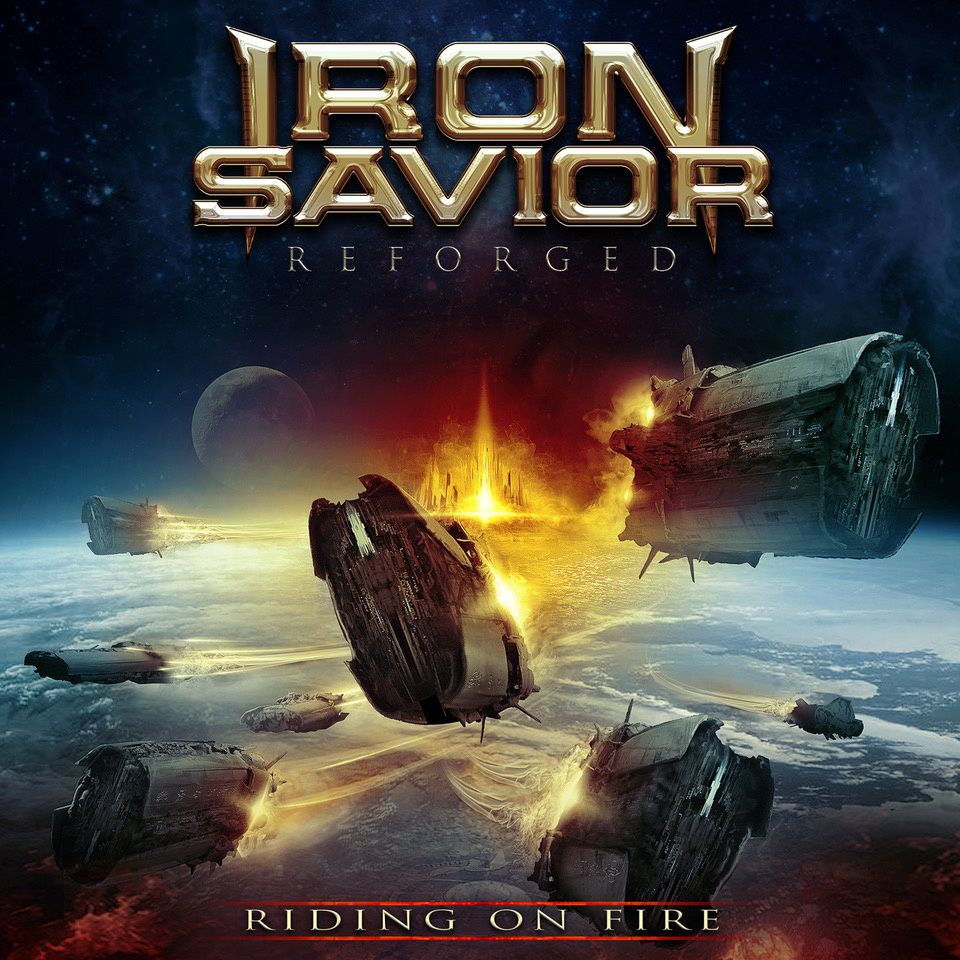 (8/10) Iron Savior belongs to the premier league of German heavy metal. Even though the guys never reached a similar popularity as their Hamburg-colleagues of Helloween it is Piet Sielck who never gave up. This effort and passion was rewarded by fans all over the world, leading to ten powerful metal records and an end is fortunately not in sight.
After having published the latest studio album, "Titancraft", in 2016 it's a kind of a "Best of.." release that ats as a closer for 2017. Sielck and band re-recorded 19 of their best tracks, including classics from the debut like "Iron Savior" and "Brave New World". Iron Savior focused on the earlier releases and instead of taking the old material for remastering the band took another road. The quartet re-recorded these songs which gives them a more modernised expression. The re-recording was i mainly due to legal reasons and turned into an excellent summery of Iron Saviors creative work up to 2004 when the "Battering Ram" record saw the light of day.
"Reforged – Riding on Fire" is a powerful metal album that shows the beauty of this genre. It combines to old-school vibe with a contemporary production, leading to classics that fit perfectly into the here and now. "Reforged – Riding on Fire" stands for nostalgia meeting the 'brave new world'.
(8/10)
Tracklist:
CD 1:
Riding on Fire
Battering Ram
Brave New World
Prisoner of the Void
Titans of Our Time
Eye to Eye
For the World
Mindfeeder
Watcher of the Sky
Mind over Matter
CD 2:
Warrior
Iron Savior
Tales of the Bold
No Heroes
Break the Curse
Condition Red
Protector
I've been to Hell
Atlantis Falling
Label: AFM Records
Genre: Heavy Metal
Release Date EU: December 8th, 2017