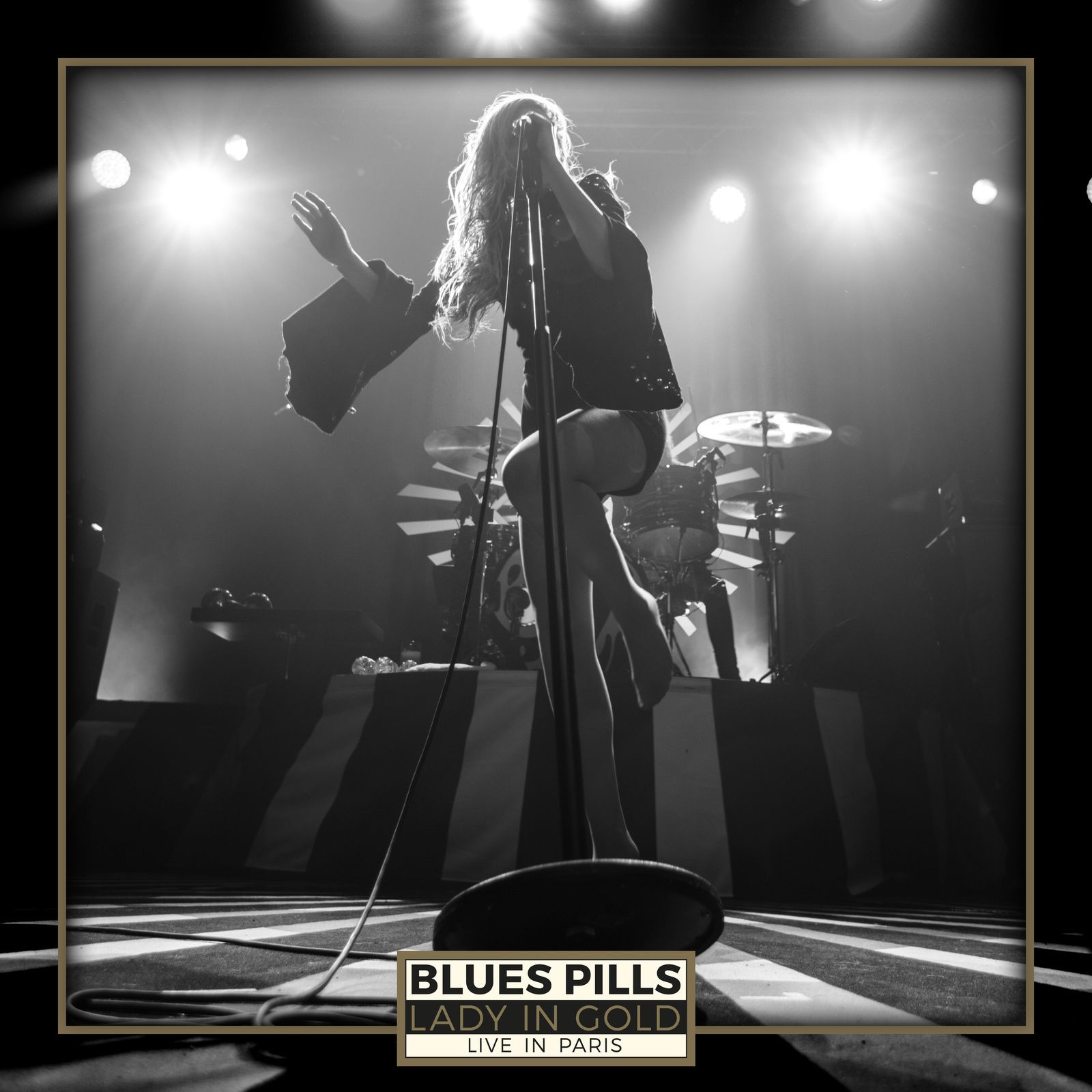 (*/10) A band that belongs to the Champions League of the current retro rock peak is Blues Pills, hailing from Sweden. Having only two longplayers out there in the record stores up till now doesn't mean that the quartet isn't present. in contrary. Blues Pills is a band that love to be on the road and play live in front of fans of good rock music.
Blues Pills that belongs to the rising stars when it comes to classic rock music that's built on the bluesy rock roots of the 70's. What happened over the last years sounds almost like a dream that became true, probably not even expected by the band themselves. The sophomore longplayer "Lady in Gold", released last year, went right into the charts, leading to a number one position in the German longplayer charts.
To promote this fantastic album the band embarked on a longer tour and one of the shows of this journey took place in Paris on October 30th last year. Much to the joy of every Blues Pills fan the show was recorded. In front of 1,200 enthusiastic fans the quartet celebrated blues and rock music in a perfect fashion. The band turned Le Trianon into a madhouse by igniting a pure rock'n'roll vibe. Blues Pills, live and on studio releases, stands for the basics of rock music. There's no need for unnecessary decoration and any frills would be a distraction of the musical spirit that's embedded in each of the tunes.
"Lady in Gold – Live in Paris" captures all the highlights of this exciting rock outfit. If you haven't heard anything of Blues Pills before it's this longplayer (and DVD) that gives you an excellent overview about what was created so far by this terrific four-piece band. Fans of the band will love this live release anyhow and in case you're looking for moments that give you the shivers I can recommend "I Felt a Change" with Elin and her awesome voice being literally in the spotlight.
(*/10)
Tracklist:
Lady in Gold
Little Preacher Boy
Bad Talkers
Won't Go Back
Black Smoke
Bliss
Little Sun
Elements and Things
You Gotta Try
High Class Woman
Ain't No Change
Devil Man
I Felt a Change
Rejection
Gone So Long
Label: Nuclear Blast Records
Genre: Classic Rock
Release Date EU: November 3rd, 2017