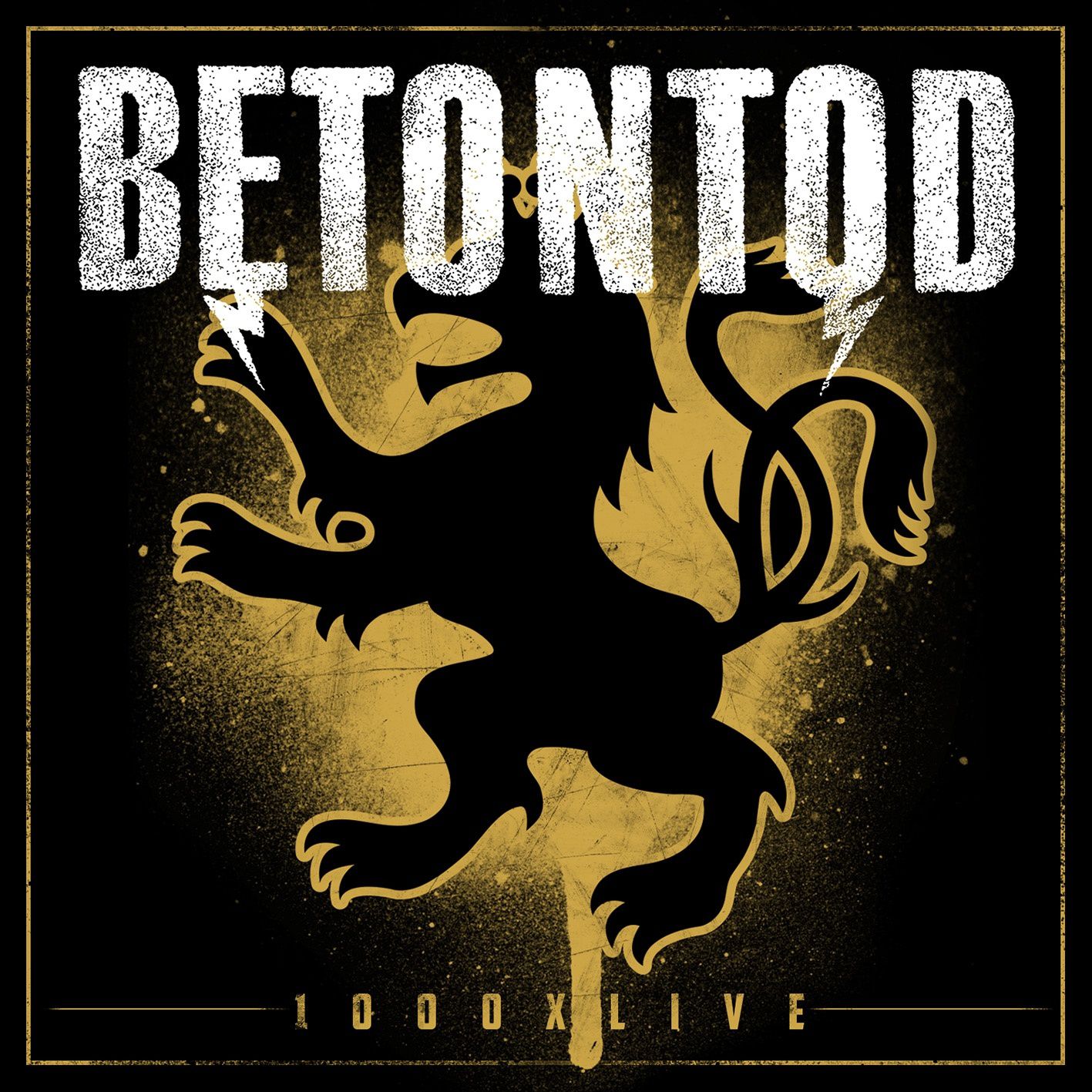 (*/10) It was almost a year ago when German punk rock outfit Betontod celebrated their 1000th live show at Mitsubishi Electric Hall in Düsseldorf. The concert could be seen as a home game for the band hailing from Rheinberg. In front of 3,500 enthusiastic fans the band faced the biggest concert to date. In total 23 songs have been played, bridging the early days ("Freiheit in Ketten") and the newest release ("Kuess Mich").
"1000x Live" includes excellent punk rock with German lyrics. Betontod has already some live releases as being part of their discography with this one representing Betontod creative achievements in the most holistic way. In case you missed out on the band till now it's this release that provides you with a comprehensive overview in an energetic live setup. Good songs, good sound, good energy, good release and all authentic – what else could you ask for?
(*/10)
Tracklist:
1. Intro
2. Keine Popsongs!
3. Fluegel aus Stahl
4. Kuess mich
5. Nacht im Ghetto
6. Generation X
7. Alles
8. Schwarzes Blut
9. Feuer frei
10. Nebel
11. 7 Schuss
12. Mein letzter Tag
13. Freiheit in Ketten
14. Kinder des Zorns
15. Dagegenstehen
16. Ihr koennt mich
17. Halt mich
18. Traum von Freiheit
19. Glueck auf
20. Ich nehme dich mit
21. Freunde
22. Viva Punk!
23. Im Himmel
Label: Arise Empire / Nuclear Blast
Genre: Punk Rock
Release Date EU: November 24th, 2017