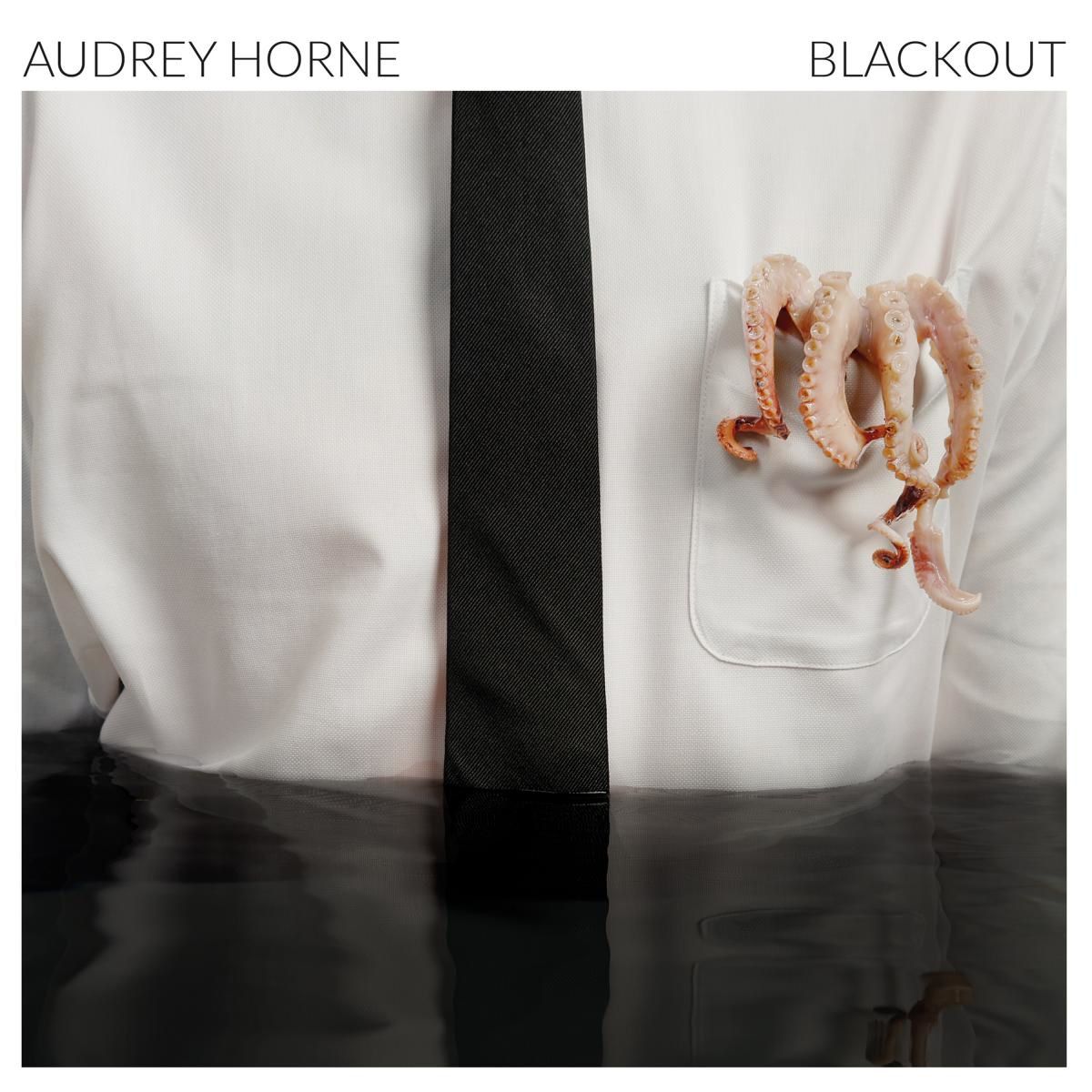 (9/10) Audrey Horne, hailing from Bergen, Norway, can hark back to some excellent longplayers and energetic live shows. Their hunger for hard rock music obviously can't be fully stilled which is great for fans of classic rock music - in this case since it leads to a brand new longplayer.
Three years after having pushed "Pure Heavy" into the open it's "Blackout" that is the next delight for fans of well-crafted rock music. Toschie, Arve, Kjetil, Thomas and Espen added an album to their discography that shows again why these five Norwegians can constantly add new folks to their fan base.
"Blackout" comprises ten new songs that stand in the tradition of the earlier releases. Audrey Horne built the new longplayer on some classic rock roots and metal influences from the 70's/early 80's.
The five Norwegians start into the album with a song that most of you might have heard already. "This is War" was unveiled a while ago as video to promote the upcoming release. The tune is a lively one, done in a typical Audrey Horne fashion. It's an uptempo track that combines the power of rock and catchy melodies, leading to a real earworm experience.
The next number on the album is built on a heavy bassline by Espen Lien. "Audrevolution", which is the title of this song, has a punky expression. The joy of this tune is the straight forward approach that shows the beauty of simplicity. Next song, next variation. The title track "Blackout" refers to the 70's rock roots and it's bands like Thin Lizzy that came to my mind while listening to "Blackout".
Compared to these energizers the gently swinging "This Man" feels more like a welcomed break before "Midnight Man" marks the next energizer on "Blackout". The uptempo "Light Your Way" is a typical Audrey Horne smasher before "California" reveals again some classic rock passion. The tune, known from the last tour, is a heavily grooving one, kept in a moderate pace – a song that works perfect in a live context.
"Satellite" shows a bit of a new aspect of the Norwegian quintet. The number, that is still 100% Audrey Horne, is very rhythm-based with drums and bass getting a lot of attention. I like this tune since it widens the frames and feels like a successfully done experiment. Next to the moments that stretch the borders it is the flow of songs on the album that is done in a good manner. Almost in contrary to "Satellite" it's "Naysayer" that honor the NWoBHM with some riffs reminding of the earlier Maiden days. Instead of ending up with a scattered picture with all these variations it's the band's sound signature that keeps every together very well, leading to a Gesamtkunstwerk.
It's the galloping "Rose Alley" that rounds off another excellent Audrey Horne album. "Blackout" underlines Audrey Horne's position in rock. This album is more than just some songs on a record. It showcases a band that has a distilled rock'n'roll vibe running through their veins, leading to another album with a real 'wow factor'.
(9/10)
Tracklist:
This is War
Audrevolution
Blackout
This Man
Midnight Man
Light Your Way
California
Satellite
Naysayer
Rose Alley
Label: Napalm Records
Genre: Hardrock
Release Date EU: January 12th, 2018