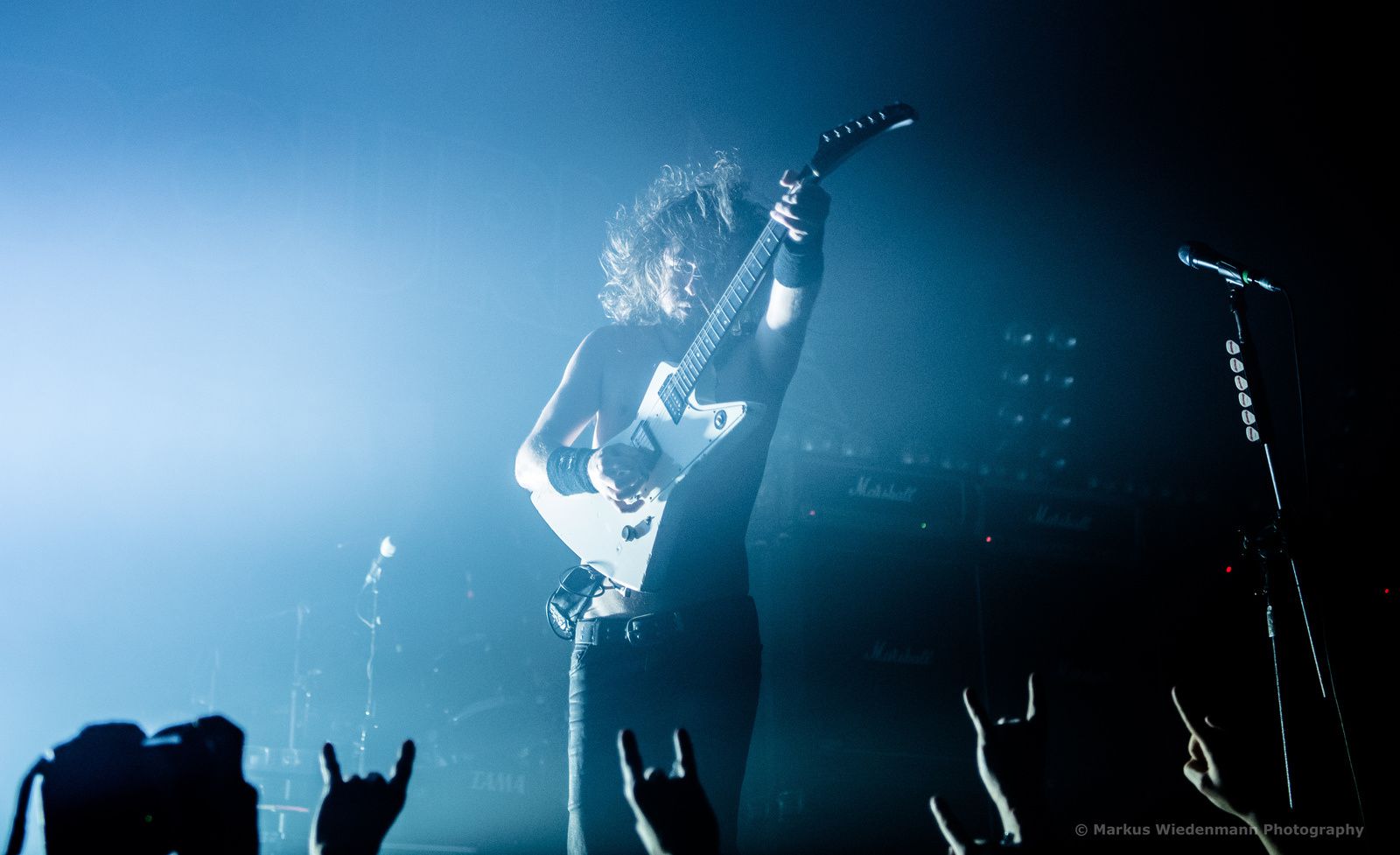 An Australian rock power package stopped in Amsterdam a few days ago, bringing a lot of high voltage and rock'n'roll power to The Netherlands. It was AC/DC's grandsons Airbourne that are on a current tour throughout Europe, trying to blow away the grayness of autumn. Actually they succeeded across the board. Not only that they played a great shop at Melkweg; they actually also brought the Australian sun to Holland and the temperature at the sold-out venue was as hot as a beach day in Sydney during summertime.
"Ready to Rock", "Breakin' Outta Hell" and the obligatory "Runnin' Wild" are songs that just act like a shot of caffeine, right into your veins. There's no way to stand still and therefore it took now time till the quartet turned the Melkweg into a madhouse of rock.
A glimpse on the setlist shows a coverage of all four longplayers with a focus on the debut and the latest smasher "Breakin' Outta Hell". This isn't a too big of a surprise to me since these two releases stand for the best Airbourne has brought into the open yet.
The band that completed the Australian metal package was the opening act. Desecrator, releasing their new album as we speak, acted as support for the mighty four-piece from Down Under. The guys play some thrash-based metal and not by coincidence the bands honored thrash dinosaurs like Metallica with some tones here and there. Desecrator was the big surprise that night. I guess that everybody expected what he/she got from the Airbourne show, but it was Desecrator who convinced folks in no time, leading to a quite massive pit at the end of their show.
All in all it was a great night of rock and metal, proving again that Australia has more to offer than only AC/DC. Horns up.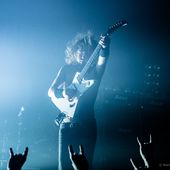 Airbourne, Melkweg, Amsterdam, 13.10.2017
Explore this photo album by Markus Wiedenmann on Flickr!
https://www.flickr.com/photos/125260742@N07/sets/72157687325563291/
Desecrator, Melkweg, Amsterdam, 13.10.2017
Explore this photo album by Markus Wiedenmann on Flickr!
https://www.flickr.com/photos/125260742@N07/sets/72157687330028661/