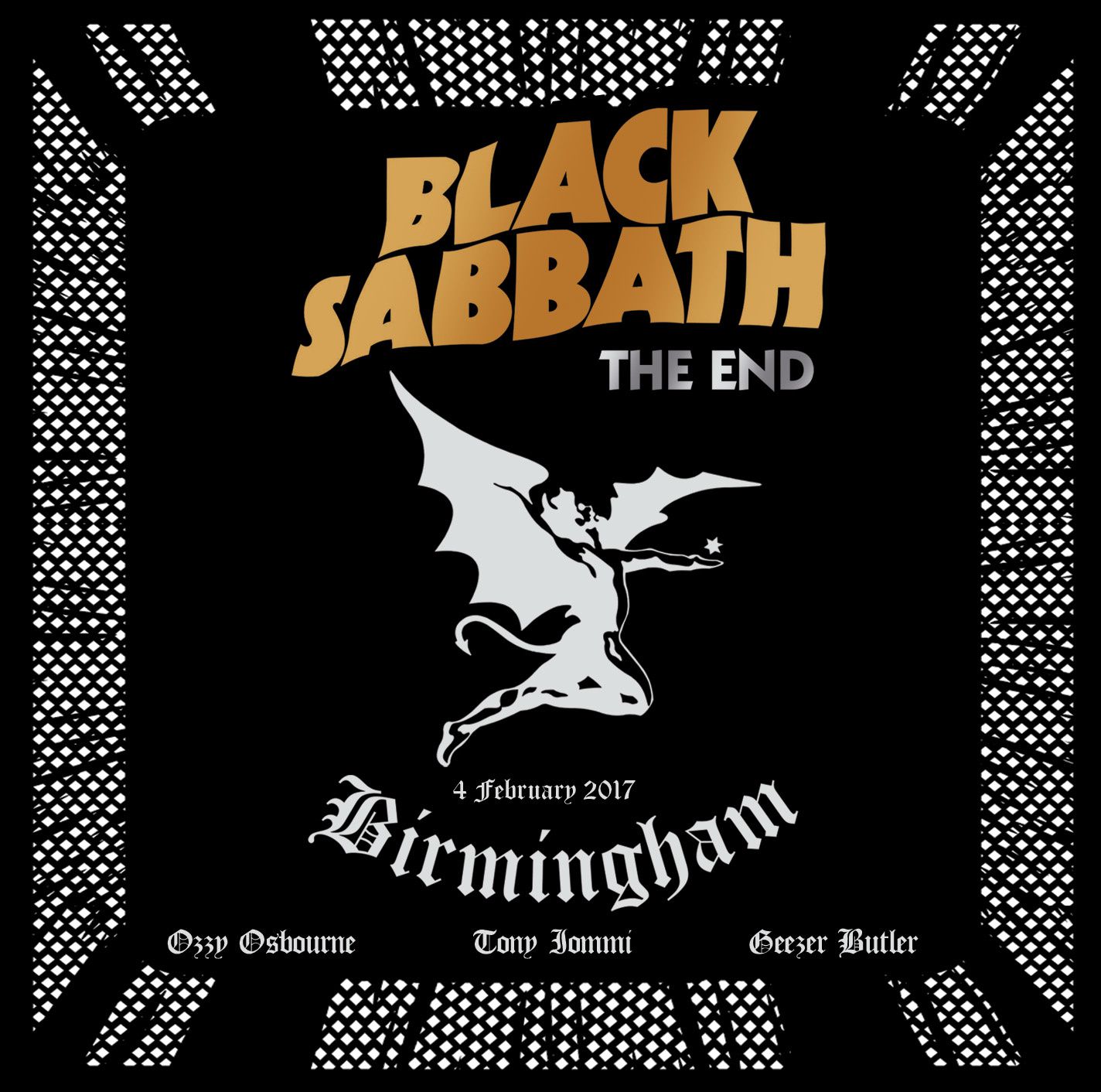 Actually 'the end' happened already some months ago. Black Sabbath, the iconic four-piece band that influenced metal and rock music as much as probably no one else, said goodbye after almost 50 years in rock. After half of a century the band returned to their cradle of metal, Birmingham, to play a final show. It was like coming home and ending things at the place where this legendary journey began.
It was on February 4th, when Tony Iommi, Ozzy Osbourne and Geezer Butler, together with drummer Tommy Clufetos, entered the stage for a final show with the final curtain dropping that night.
Black Sabbath has a huge amount of fans all over this planet and not everybody could make it to England that night. Therefor Black Sabbath will publish a DVD/Blu-ray package entitled "The End" which tells the story of the final tour with its highlight in Birmingham.
Black Sabbath final release will come in various formats. Next to DVD and Blu-ray there will be a 2 CD set as well as the record being available as 3LP vinyl version.
It goes without saying that this final show was a glorious retrospective bringing the metal foundation to life. The setlist sorely consisted out of songs that have been published during the 70' - from "Black Sabbath" to "Technical Ecstasy".
It gives you the shivers when Ozzy announced the final song. Not only because of the folks got what they wanted; it has been also the last chords that has been performed in this constellation. "Paranoid" has been the glorious closer; not only of a single show. It marked the ending of an era in rock.
Black Sabbath became a legend already during life time and they will be never forgotten. Their extremely influential role in rock and metal music can't be emphasized enough and now it's up to the next generation to take the lead, spreading powerful metal music all over the world. Thank you Black Sabbath for all the excellent songs that make you immortal.
Label: Eagle Vision
Genre: Heavy Metal
Release Date EU: November 17th, 2017