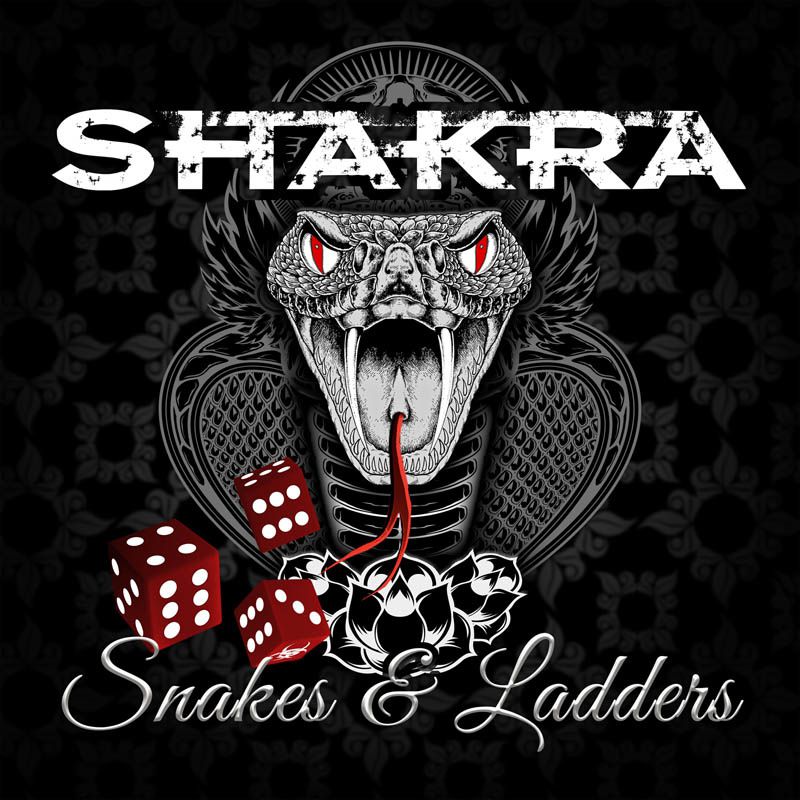 (8/10) Having a new Shakra album in my inbox is always a moment of appreciation. In one or another way the Swiss rock outfit never really disappointed me with one of their albums. OK, it's always the same principle the band builds their songs on. But what I like with their music is the fact that it never gets too clicheful and tiring. Shakra adds enough riff power to their tunes with the raspy vocals of Mark Fox being the icing on the cake. Some songs almost sound like them being the mean little brother of Gotthard.
"Snakes and Ladders" is the newest release of this five-piece band from Bern, Switzerland and it's number eleven in a 19 years history.
The opener "Cassandras Curse" perfectly sets the frame for the album. Shakra unveils all their firepower which is also comes back in "Friday Night". The latter is the first tune that brought Pretty Maids to my mind while listening to it. It's esp. the chorus that shows some parallels and it's not the only song with such an inspiration.
In general the album comes with a positive vibe, but "Snakes and Ladders" also include darker moments. "Fire in My Veins" is one of them, but in the end it's the swinging tracks that are dominant on "Snakes and Ladders".
As we're used to, there's not that much new longplayer. But every number that found its way on the tracklist has enough of an entertainment factor to give listeners and fans of crispy hardrock a good time.
(8/10)
Tracklist:
Cassandra's Curse
Friday Nightmare
Snakes & Ladders
Something You Don't Understand
The Seeds
Rollin'
Medicine Man
I Will Rise Again
Open Water
The Race Of My Life
Fire In My Veins
The End Of Days
Label: AFM Records

Genre: Hardrock

Release Date EU: November 10th, 2017