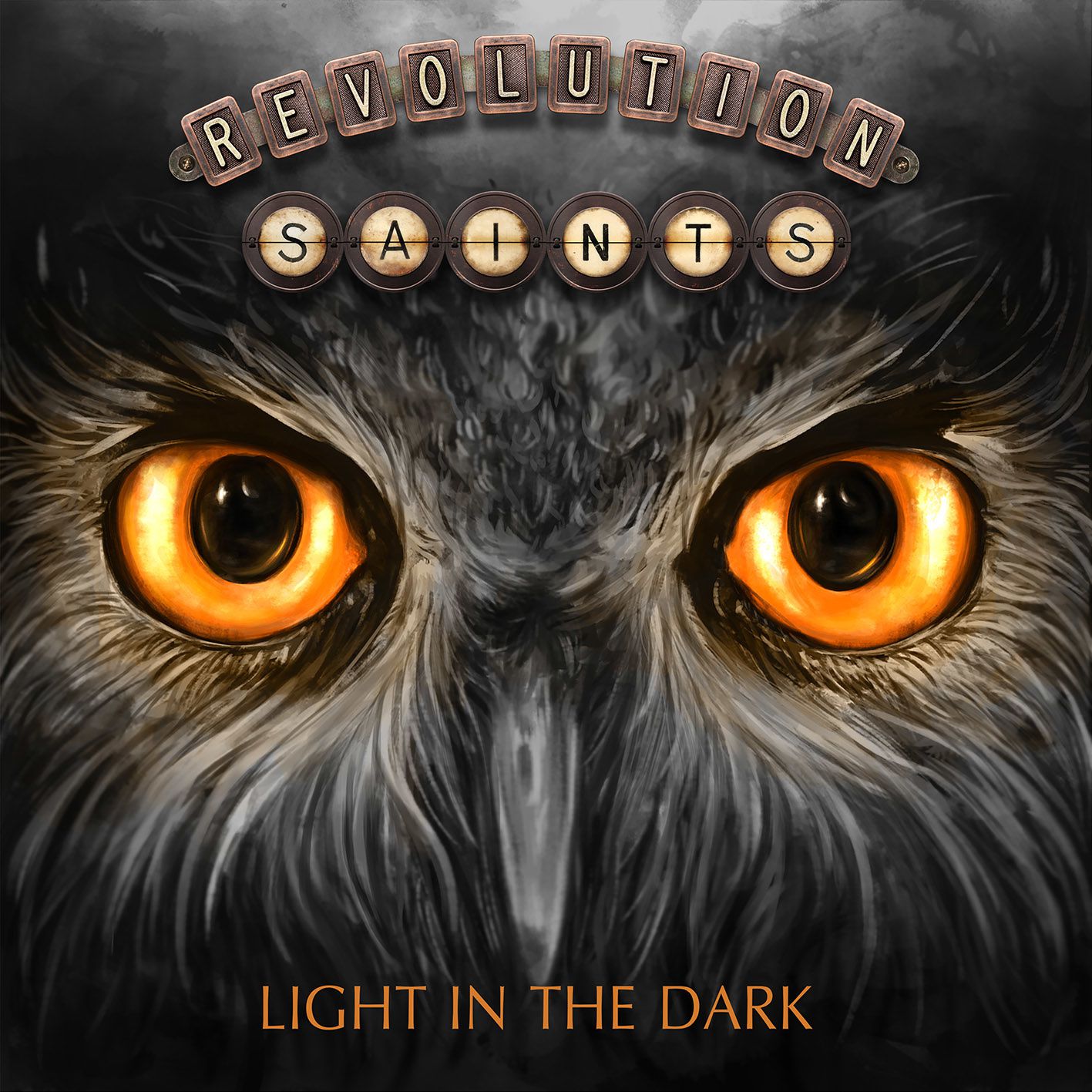 (8/10) Just having a glimpse on Revolution Saints' line-up shows that this outfit has experience and power, both being ingredients for an exciting metal record. Revolution Saints, that's no less that Jack Blades (Night Ranger), Deen Castronovo (ex-Journey, Bad English) and Dough Aldrich (ex-Whitesnake, The Dead Daisies). These three guys have been part of many terrific longplayers, some being milestones in rock and metal music. A collaboration of such a trio can't go wrong. The guys have proven this with the debut, released in 2015, and also the sophomore "Light in the Dark" does live up to expectation.
Supported by a well done production with Alessandro Del Vecchio at the helm, "Light in the Dark" includes eleven songs, all somewhere in the fields of melodic metal, rock and AOR. It's the title track that acts as the entry point to this journey in rock. Melodic, pushing and still heavy the song ensures that the longplayer gets out of the blocks in a good manner.
"Light in the Dark" delivers eleven pieces of ear candy that is always sweet but never sticky, if you will. Aldrich heavy guitar riffs provide enough firepower to each of the tunes, ensuring that all of them are true energizers. I like the moments most when things speed up. "Ride Away" is such a track, belonging to the faster ones on the album.
The balance the moments of wild rock'n'roll spirit such an album also needs to have the calmer tones, like in "I Wouldn't Change a Thing". Maybe one ballad would have been enough but with "Can't Run Away From Love" Revolution Saints added another heartbreaker, well crafted and something to for your romantic moments.
A great sense for melodies and hooks is what makes Revolution Saints to an outfit that stands out from the average. The dynamic "Running on the Edge" is another example for the band's creativity. The tunes might not deliver a lot of fundamentally new moments, but that's not what this record is about. These guys deliver awesome melodic rock music that finds the right balance between melody and heaviness. And since each of the involved band members seems to share the same vision for rock things couldn't go anywhere else than to such an entertaining album that asks for some more spins.
(8/10)
Tracklist:
Light in the Dark

Freedom

Ride On

I Wouldn't Change a Thing

Don't Surrender

Take You Down

The Storm Inside MIX2

Can't Run Away from Love

Running on the Edge

Another Chance

Falling Apart
Label: Frontiers Music
Genre: Melodic Metal
Release Date EU: October 13th, 2017