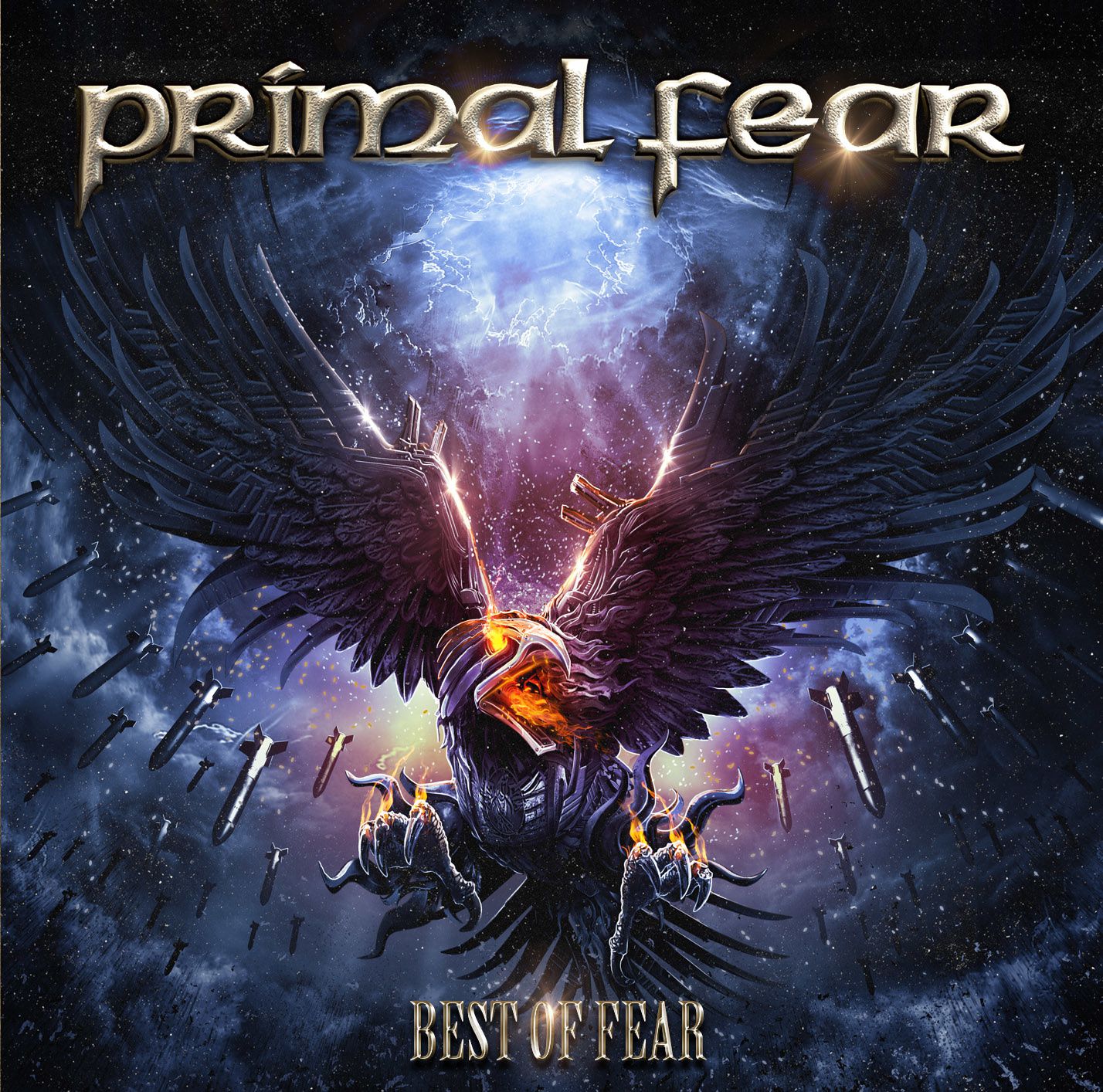 (*/10) Besides the fact that Primal Fear belongs to the most important German metal acts and not thinking for a moment about all the great songs that made it on this 'best of...' album the questions remains when it comes to the purpose of such a release. Fans added excellent longplayers like "16.6" and "Unbreakable" anyhow already to their collection and I wonder if younger metal fans discover the great Primal Fear sound by such a compilation or if it's not more YouTube, Spotify and co. that create an interest.
However, in this case the album isn't a pure stringing together of well-known metal smashers. "Best of Fear" also features three new tracks of which one is an excellent cover version. To begin with the latter, it's Heart's awesome "If Looks Could Kill" that was transferred into a Primal Fear context. Two things become obvious with this version. One thing is, that Heart wrote some really heavy rock songs and secondly Primal Fear can add heaviness to a rock classic by using their metallic frie power without compromising on the original spirit of the tune.
Next to this well-done cover it's the intro "Area 16" that starts things off. It's a cinematic start into the album but can't be considered as a new song. It's different though with the following "Predator" which is a headbanger in the typical Primal Fear fashion. Mat Sinner and Francesco Jovino fire on all cylinders, building a strong foundation for the rest of the band to shine. The last new track on the record is entitled "Thrill of Speed". Kept in a more moderate pace the tune and can easily compete with Primal Fear's classics.
These classics, at least the ones from the last decade, are filling up the rest of this two-CD tracklist. The first disc includes, next to the new material, the best out of the last ten years while the second CD features songs that have a more epic approach with Simone Simons being a guest on "Everytime it Rains" and Liv Kristine being part of the bombastic "Born With a Broken Heart".
All in all, "Best of Fear" is more than just a quickly done release to bridge some waiting time. There is reasoning behind this compilation and is up to each of you, of course, to decide on if this is enough of an incentive to go for this release.
(*/10)
Tracklist:
CD 1:
Area 16
Predator
If Looks Could Kill
Thrill of Speed
The End is Near
Strike
Sign of Fear
In Metal We Trust
When Death Comes Knocking
Six Times Dead
Angels of Mercy
Unbreakable
Riding the Eagle
Rulebreaker
Kig for a Day
Bad Guys Wear Black
CD 2:
Every Time it Rains (feat. Simone Simons)
We Walk Without Fear
Fighting the Darkness (long version)
Hands of Time
One Night in December
The Sky is Burning
Where Angels Die
Black Rain
Born With a Broken Dream (Feat. Liv Krisitne) (Remix)
Born Again
The Man (That I Don't Know)
Label: Frontiers Music
Genre: Heavy Metal
Release Date EU: November 10th, 2017