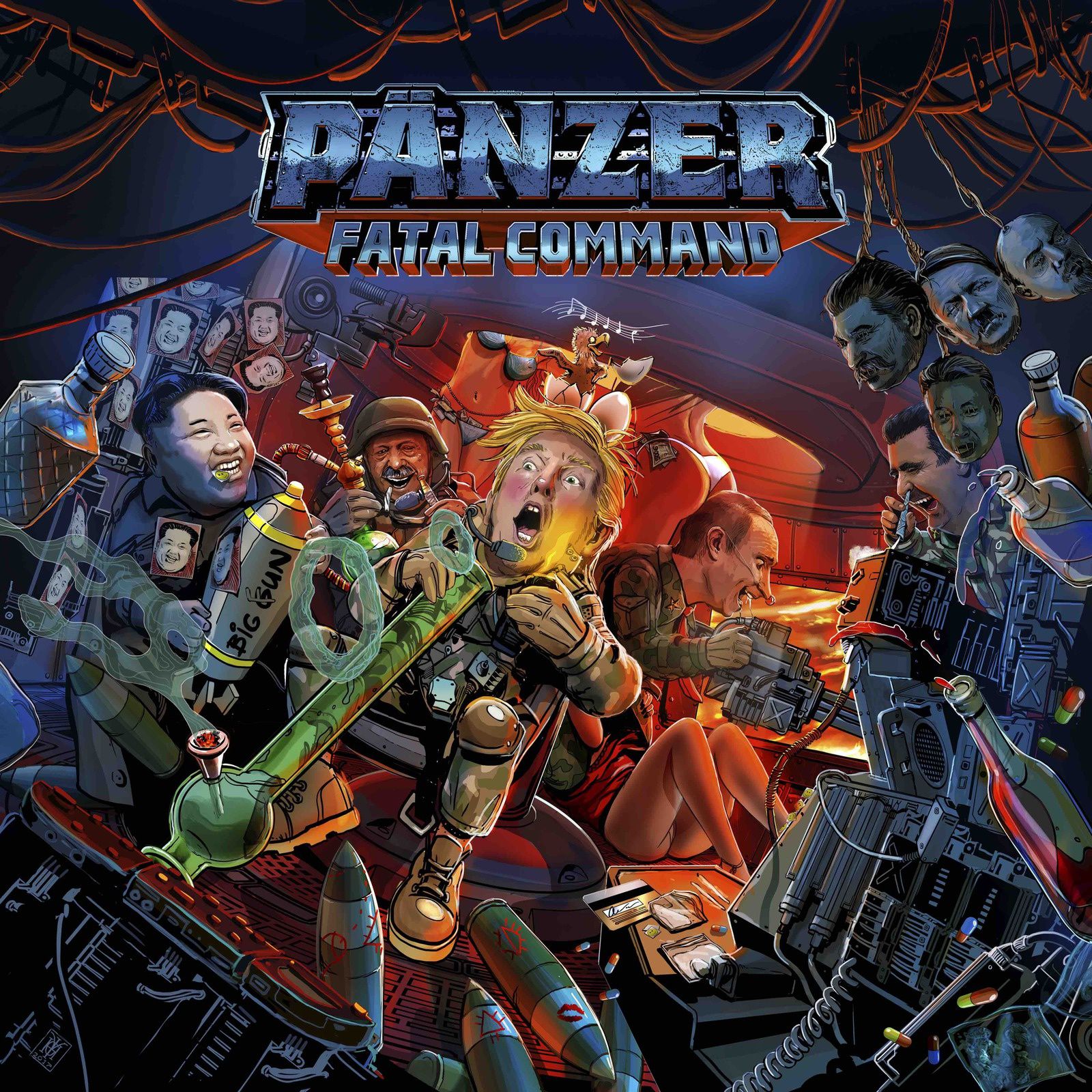 (8/10) German metal outfit Pänzer returns with a new album, the first one after having premiered in 2014 with "Send Them All to Hell". Next to the album there is some more new to report. The line-up changed with Pänzer shifting from a trio to a quartet. German guitar hero Herman Frank left the band to focus on his solo project. Fortunately Destruction's Schmier and Stefan Schwarzmann found equivalent new companions to fill the gap of a missing guitarist with Hammerfall's Pontus Norgren as well as Poltergeist mastermind V.O. Pulver joining the powerhouse.
With such a line-up renewal of the line-up Pänzer's sophomore album comes with additional firepower. As with the debut the band created another homage to 80's metal with roots in the NWoBHM period. Therefor it's not a too big of a surprise that Iron Maiden references are present more than once. Listening to the opener and also "Scorn and Hate" leaves no doubt of where the influence come from, esp. listening to the guitar lines. What spices-up things are the thrashy and raspy vocals of Schmier. His voice adds some uniqueness to each of the eleven songs, moving Pänzer tracks from 'good' to 'very good'.
What's also beneficial is the combined songwriting competence that comes with the four-piece. Even though the album stands for oldschool metal, being an homage to the early days of metal, none of the tracks feels dusted and old-fashioned. Pänzer come up with excellent riffs just like that. Songs like the slow and mighty "Skullbreaker" or merciless speedster "Promised Land" hammer home the fact that this album is more than just a project, done by musicians who have too much spare time. This longplayer is a matter of heart and a true headbanger. The only issue that comes with "Fatal Command" is the fact that you better train your neck-muscles because otherwise you'll end up with severe neck pain due to intensive headbanging.
(8/10)
Tracklist:
Satan's Hollow
Fatal Command
We Can Not Be Silenced
I'll Bring You the Night
Scorn and Hate
Afflicted
Skullbreaker
Bleeding Allies
The Decline (…And the Downfall)
Mistaken
Promised Land
Wheels of Steel
Label: Nuclear Blast Records
Genre: Heavy Metal
Release Date EU: October 6th, 2017