The youth is hungry for more! Like the phoenix rising from the ashes, the Finnish hot rockin' sensation Santa Cruz is back with a career-defining third album in their flight cases and a video for their brand new single Young Blood Rising:
Long hair, tattooed skin, massive and melodic sound: The band proudly claims to be a part of the new generation of hard rockers. No doubt that this anthemic piece of music will get everyone to agree on the fact that the genre is still alive and banging!
The Nordic horde's plan is simple: leave no wall unshaken and no neck unbroken. So you'd best be prepared for their forthcoming raid! The album Bad Blood Rising will be released through M-Theory Audio on November 10th, 2017.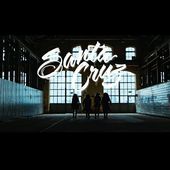 Santa Cruz - Young Blood Rising (official promo video 1)
correct youtube link* https://youtu.be/7TWkmy5ELJc Finnish Hellraisers return with their latest single and video off their forthcoming album, Bad Blood Rising, on M-Theory Audio (Nov 10th.) ...