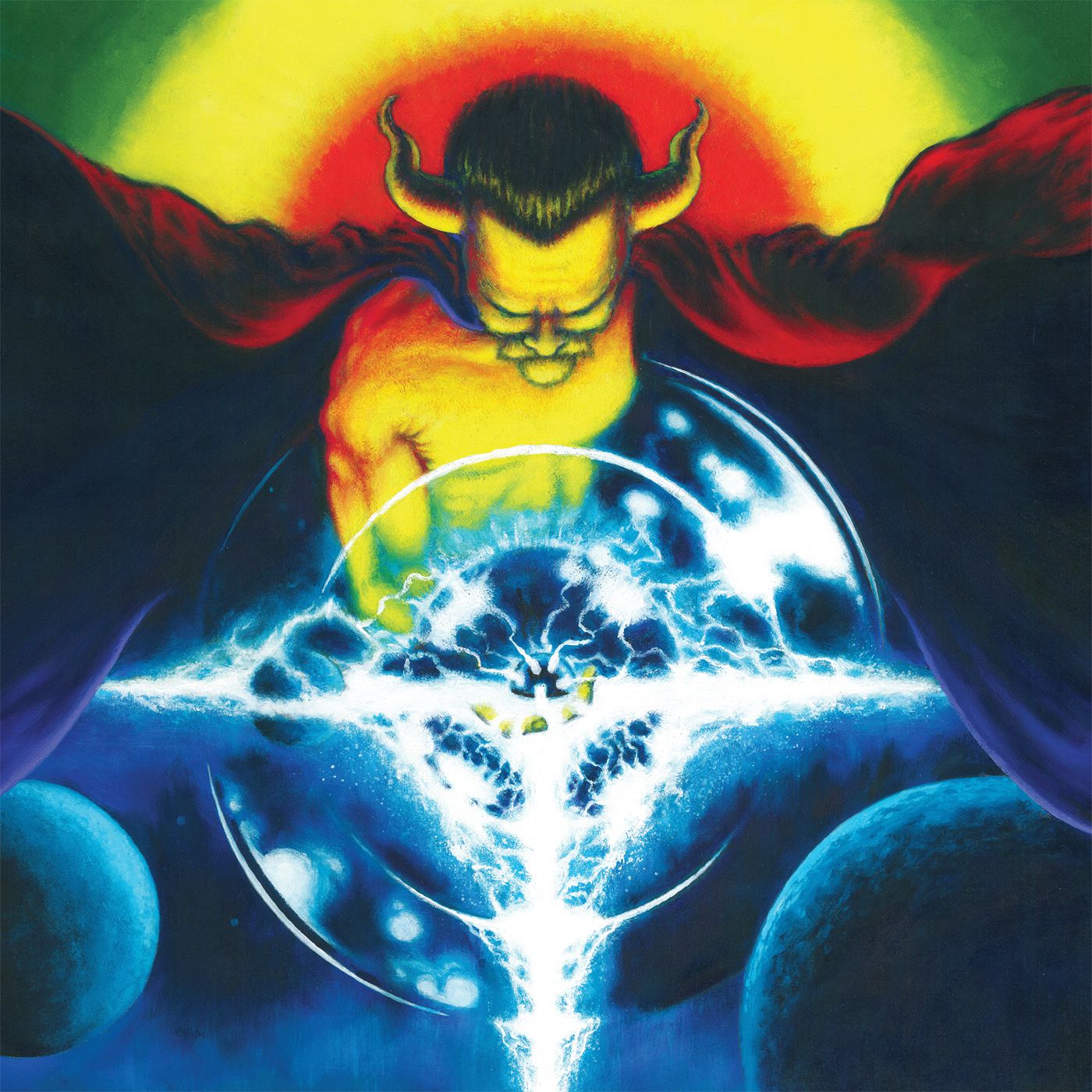 (8/10) Next to a musical identity Finnish metal powerhouse Mausoleum Gate also developed a visual identity. Just having a look on the color coding of the sophomore longplayer "Into a Dark Divinity" unveiled the secret of which band releases this longplayer. However, what counts is the music and after having received excellent reaction, expectations for the sophomore album have been quite high. Would this lead to more pressure and can Mausoleum Gate stand the heat? They can.
"Into a Dark Divinity" is the anticipated second record of this metal outfit from Kuopio. As with the debut the band focusses again on traditional metal with an epical component being embedded. Six songs are a beauty for fans of bands like Rainbow, Manilla Road and Co.
The three main chapters of this fanatic piece of music are the opener "Condemn to Darkness", "Apophis" and the closer "Into a Dark Divinity", all of them being a beauty with 10 minutes in length.
Each of them is a little masterpiece with "Condemned to Darkness" being the opener. A softly played acoustic guitar and well-preformed vocals are the first thing you get to hear before the tunes slowly builds up to an excellent heavy rocker that includes a stronger 70's vibe. "Apophis" is another of these tracks that are epic in length. Compared to opener the approach for this number was slightly different. Still sound-wise being similar the tune is a doom-based metal track that takes its intensity out of the riffs which are dominant through-out. The title track instead is much softer, reminding of progressive space rock a la Eloy. Atmospheric keyboards are very present, building excellent soundscapes which are a 'Rainbow-esque'. Next to these three monumental songs there are the 'quick and dirty' rockers of which the excellent uptempo "Burn the Witches at Dawn" is one of them.
"Into a Dark Divinity" is an album that revitalises a warm and organic metal sound that has its roots in the late 70's. Mausoleum Gate celebrates this music with passion and dedication, leading to an album that feels like a matter of heart.
(8/10)
Tracklist:
Condemned to Darkness
Burn the Witches at Dawn
Apophis
Solomon's Key
Horns
Into a Dark Divinity
Label: Cruz Del Sur Music
Genre: Heavy Metal
Release Date EU: September 8th, 2017