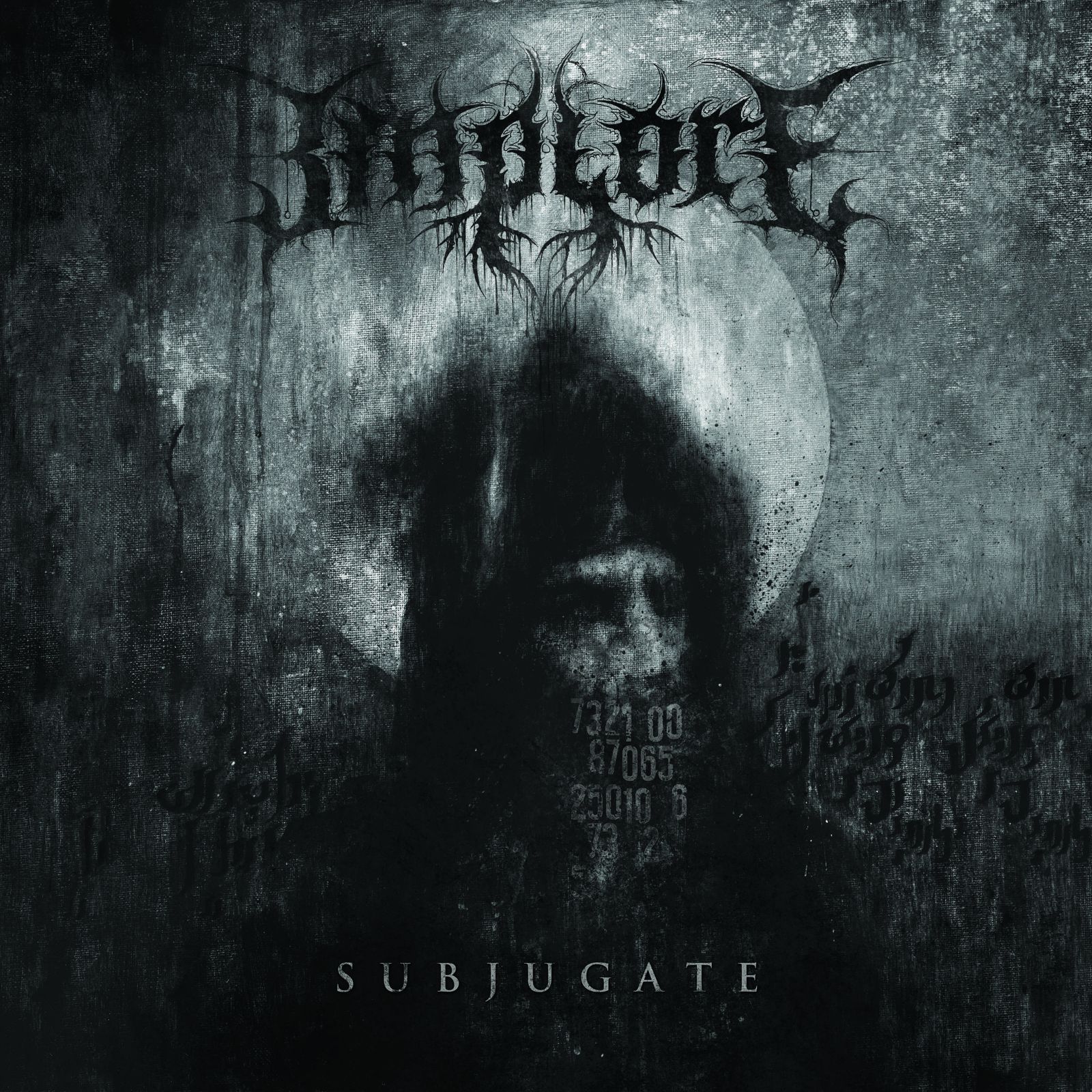 (6/10) It doesn't happen to often that my first 40 minutes of listening to a band are listening to them performing live on stage. Mostly it's of course the opposite, with listening to an album and then having a chance to see a live show of the guys. When it comes to Implode, it was the first mentioned approach that confronted me with their music. It was a few days ago when the guys supported Vallenfyre, playing a show at the Gebr. de Nobel in Leiden, The Netherlands.
Implore is a band that exists since 2013. It is an international group that includes members coming from different countries. The four-piece band premiered with "Depopulation" in 2015 and inked afterwards a deal with Century Media, the label that releases their sophomore longplayer "Subjugate".
The upcoming metal storm begins with the slowly rising sounds of "Birth of an Era", an opener that ends in a pure noise orgy with racing fast guitars and hardcore-like vocals by Gabriel Dubko. The following "Loathe" is already known, since it was an earlier single release. It's one out of two 50 seconds lasting riff infernos, both not making any compromises and hard to digest.
A welcomed break is entitled "Patterns to Follow". The song, that with nearly four minutes an epos on this longplayer, puts hardcore roots in focus. With the addition of some slower parts and a great groove, the song is the best one on the entire album.
To sum up: Implore's second delivery is a short and intense piece of music that's build on aggressiveness and energy. What's partly missing are some nuances and twists, things that break-out of the patterns of the normal. Noise is a crucial element of this kind of extreme music, but things shouldn't be reduced to it.That goes for the album and even more for the live shows.
(6/10)
Tracklist:
Birth of an Era
Loathe
Cursed Existence
Paradox
Disconnected from Ourselves
Totalitarian
Patterns to Follow
Ecocide
Technology a Justification for Killing
Cult of El
Desolated Winds
Boundary
Untouchable Pyramid
Gazing Beyond
Label: Century Media
Genre: Blackend Death Metal / Grindcore
Release Date EU: September 22nd, 2017
Implore, Gebr. de Nobel, Leiden, 14.09.2017
Also check out Markus' Heavy Music Blog: mwiemetalblog.over-blog.com
https://www.flickr.com/photos/125260742@N07/sets/72157688704837086/