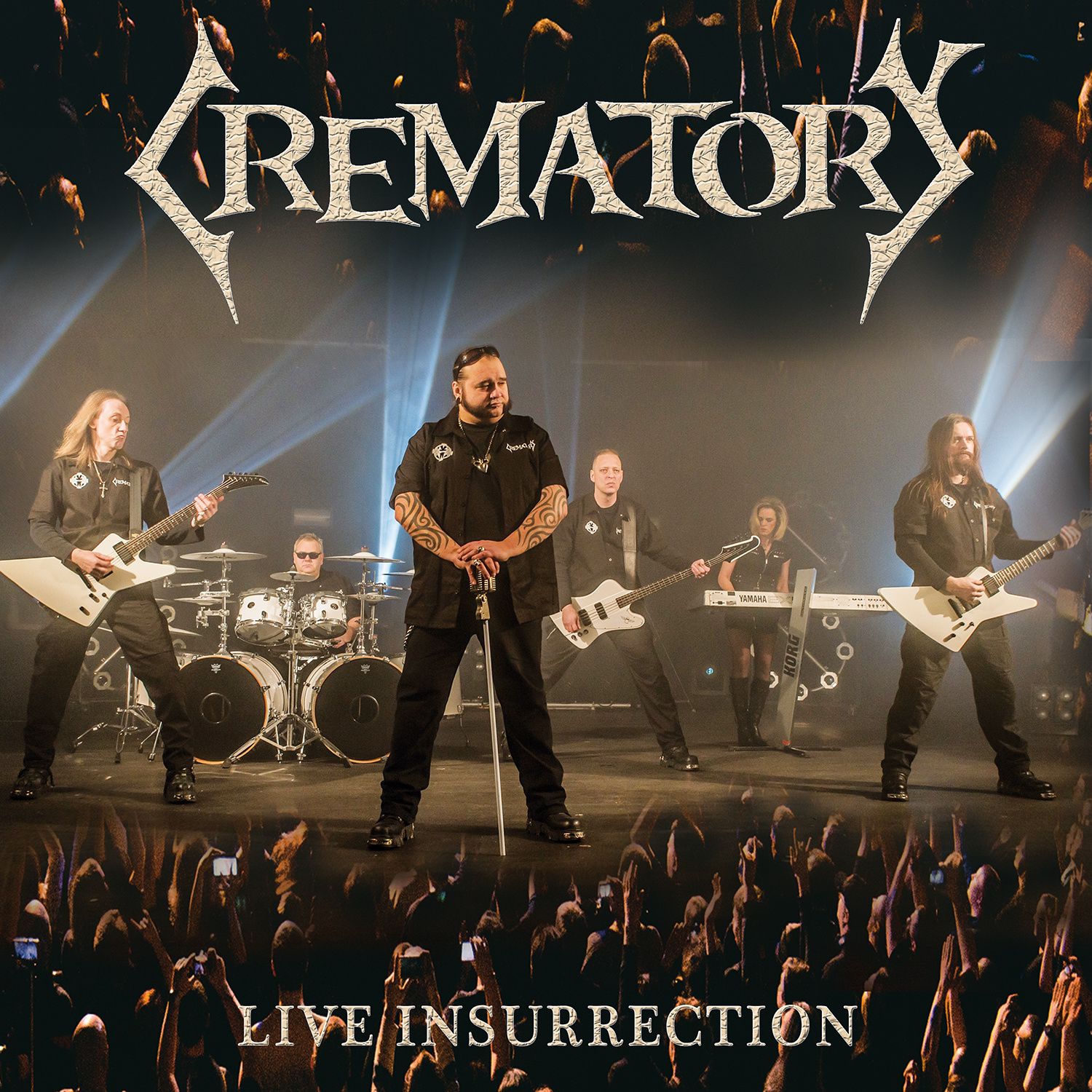 (*/10) It's amazing to see how long German goth metal oufit Crematory's in business already. The sextett started 26 years ago and even though they could never celebrate a real break-through the band could build-up a strong fanbase that's extremely loyal. Otherwise it wouldn't have been possible to release 13 studio albums and also the new live record would have turned into a mission impossible without fans and supporters.
Summer festivals are not only a great opportunity for fans to see many of their favorite bands, there are also chances to record a live album. Crematory is one of the bands that took this possibility during last year's Bang Your Head festival. The CD/DVD covers the band's entire passionate show in a good quality when it comes to sound (couldn't watch the DVD, but I guess visuals are good as well).
Looking on songs and setlist shows a focus that was put on Crematory's latest longplayer "Monument" with the addition of some of highlights from earlier releases that saw the light of day earlier this century.
"Live Insurrection" is a live album that comes round the corner in a solid manner. Fans of gothic metal and dark rock can doubtless go for this release. It's good work of a band that's authentic and real.
(*/10)
Tracklist:
CD
1. Intro
2. Misunderstood
3. Fly
4. Greed
5. Tick Tack
6. Instrumental
7. Haus mit Garten
8. Ravens Calling
9. Pray
10. Everything
11. Instrumental
12. Shadowmaker
13. The Fallen
14. Höllenbrand
15. Die So Soon
16. Kommt näher
17. Tears Of Time
DVD
Live:
1. Intro
2. Misunderstood
3. Fly
4. Greed
5. Tick Tack
6. Instrumental
7. Haus mit Garten
8. Ravens Calling
9. Pray
10. Everything
11. Instrumental
12. Shadowmaker
13. The Fallen
14. Höllenbrand
15. Die So Soon
16. Kommt näher
17. Tears Of Time
Monument – Videoclips
1. Misunderstood
2. Ravens Calling
3. Haus mit Garten
4. Everything
Label: Steamhammer/SPV
Genre: Dark Metal
Release Date EU: September 8th, 2017