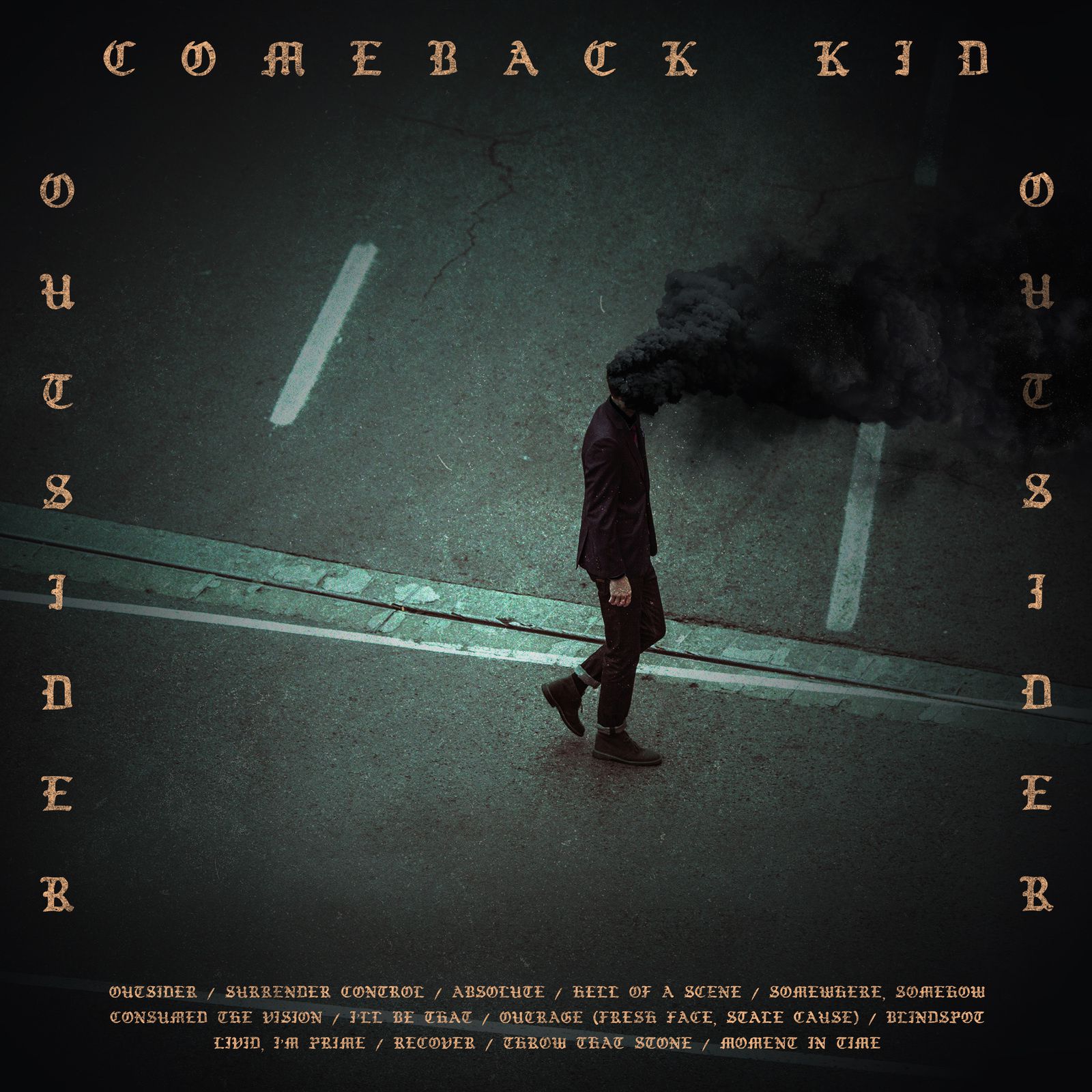 (8/10) Winnipeg is more known for ice hockey rather than for music. However, also metal and hardcore is well-known in Manitoba with Comeback Kid being one of the most well-known band representing the local scene in a more global scale. And just in case you wonder, yes, that's a link between the band and ice hockey. When Mario Lemieux, a Hockey Hall of Fame star, came back to the NHL it was newspaper headline talking about the 'comeback kid' and that's the whole story.
Anyhow, Comeback Kid doesn't need to have any 'comeback'. They guys are very present since 2000 with various releases filling their discography. The last longplayer reached fans of the band in 2014 and was entitled "Die Knowing". Three years later the result of the bands hard work can be enjoyed on their next full-length release. "Outsider", that's the header of the album, comes with 13 brand new songs, all spot-on and without frills and decoration.
To start with the real highlight right away means talking about the monstrous "Somewhere, Somehow". Comeback Kid managed to create with this song a hardcore anthem that comes with an enormous groove in the verse before the punky chorus infects you with its melody. This number is a real smasher.
The even more positive thing is the fact that it might stand out a bit, but other songs can easily compete with it. "I'll be that" is a raging hardcore song that kicks in from the first note played and "Hell of a Scene" is not made for compromising on anything too.
Next to these tunes the album also includes contributions of some guest. Devin Townsend is present on "Absolute", while Chris Cresswell can be heard on "Consumed the Vision" and Northcote has taken over a few parts for "Moment in Time".
"Outsider" marks a new high when it comes to Comeback Kid. This longplayer is powerful, angry, energetic and approachable. You should not miss this forceful slap shot.
(8/10)
Tracklist:
Outsider
Surrender Control
Absolute (feat. Devin Townsend)
Hell of a Scene
Somewhere, Somehow
Consumed the Vision (feat. Chris Cresswell)
I'll be that
Outrage (Fresh Face, Stale Cause)
Blindspot
Livid, I'm Prime
Recover
Throw That Stone
Moment in Time (feat. Northcote)
Label: Nuclear Blast
Genre: Hardcore
Release Date EU: September 8th, 2017