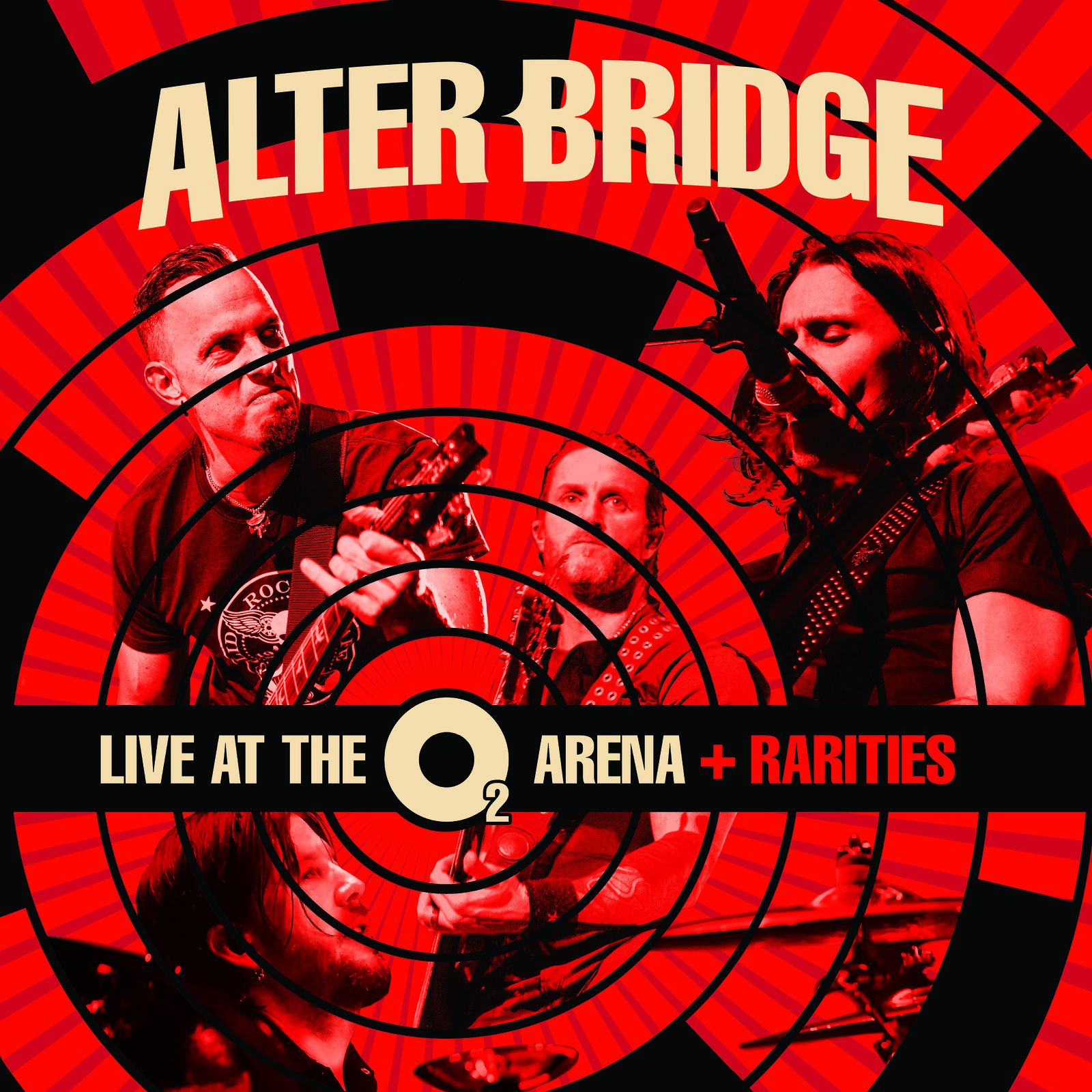 (*/10) I think it's impossible to get a better overview of Alter Bridge's creative achievements than what is captured on this comprehensive 3-CD package. Not only that this release captures the entire live show that band performed in London's O2 Arena on November 24th, 2016 – it also comes with a third disc that features special goodies. Two previously unreleased songs ("Cruel Sun" and "Solace"), both coming out of the "One Day Remains"-session will bring some new to the table. "Breathe" is a third song taken from those days, having been a bonus for the Best Buy version for "The Last Hero". Next to these tracks there are some more songs on disc number three, all having been Japan-only releases up-to-date.
The two first CD's, capturing the London show, provide a pretty good overview of Alter Bridge's discography. "The Last Hero", as being the band's latest and extremely successful studio album, got the biggest part on the setlist. But also earlier songs got enough attention. Five tunes from the great "Blackbird" record have been performed that night as well as another four numbers taken from "Fortress, incl. the excellent "Addicted to Pain".
If you're a fan of Alter Bridge you will go for this longplayer anyhow and if you're a fan of rock music who wants to get an idea of what Alter Bridge is about, you can easily close this presonal gap by listening to this well-done live album.
(*/10)
Tracklist:
CD1
The Writing on the Wall
Come to Life
Addicted to Pain
Ghost of Days Gone By
Cry of Achilles
The Other Side
Farther Than the Sun
Ties That Blind
Water Rising
Crows on a Wire
Watch Over You (solo acoustic)
CD2
Isolation
Blackbird
Metalingus
Open Your Eyes
Show Me A Leader
Rise Today
Poison in Your Veins
My Champion
CD3
Breathe
Cruel Sun
Solace
New Way To Live
The Damage Done
We Don't Care at All
Zero
Home
Never Borne To Follow
Never Say Die (Outright)
Symphony Of Agony (The Last of Our Kind)
Label: Napalm Records
Genre: Alternative Metal
Release Date EU: September 8th, 2017