Samael have returned on their 30th band anniversary with heavy ammunition wallowing on the darkest fronts. Their highly anticipated album "Hegemony" will be released on October 13, 2017 via Napalm Records.
These Swiss black metal pioneers are now ready to unveil a brand new track and lyric video off of their upcoming effort!
The band comments on the worldwide video premiere of "Red Planet":
"Red Planet" is one of my personal favorite songs on the new album. It's well balanced between epic and traditional song structure. This is the kind of song recognizable after two notes but which still hold surprises as it unfold. It is easy to get in, harder to get out.

Samael are widely known for their Industrial Black Metal armed with wind sections passing through shivering synthesizers. On point and frighteningly brutal, fiery whirlwinds of hypnotic hammering riff forces overlay gruesomely gurgling vocals driving you over the edge. Be prepared for "Hegemony" to be released in October:
"Hegemony" full track listing:
Hegemony

Samael

Angel of Wrath

Rite of Renewal

Red Planet

Black Supremacy

Murder or Suicide

This World

Against All Enemies

Land of the Living

Dictate of Transparency

Helter Skelter

Storm of Fire (Bonus Track)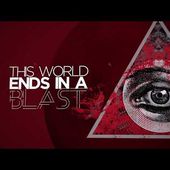 SAMAEL - Red Planet (Official Lyric Video) | Napalm Records
Pre-order "Hegemony" now: http://smarturl.it/Hegemony-NPR Out October 13 Frighteningly brutal, a colorless bouquet from the withered flowers of BEHEMOTH and DIMMU BORGIR! Hardhats required! With ...
https://www.youtube.com/watch?v=jKsTpQY4JXI&feature=youtu.be