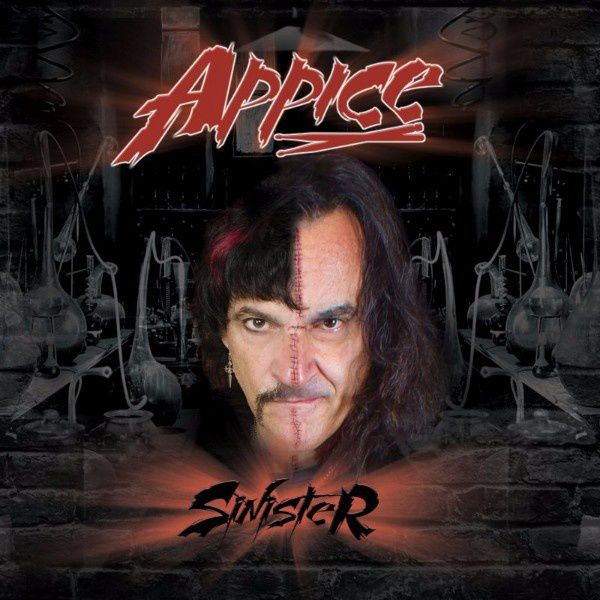 Two brothers – one passion. Carmine and Vinny Appice belong to the icons of rock and metal. Both drummers have a long history in music with Carmine being part of e.g. Ozzy Osbourne while his brother Vinny played with Dio, Black Sabbath and Heaven & Hell.
With the exception of one live album the two guys have never worked on a common longplayer, a fact that changes this year. The Appice brothers recorded with "Sinister" their first studio album, of course playing drums on each of the 13 tunes, plus adding a surprise too to the package. Carmine is singing on "You Got Me Running".
In addition the two dinosaurs in rock invited a long list of friends and musicians to support them in this endeavour. Here comes already the tracklist and the artwork. The moment when "Sinister" will hit the shelves will be on October 27th and it's Steamhammer/SPV releasing the album.
Tracklist:
Sinister
Monsters and Heroes
Killung Floor
Danger
Drum Wars
Riot
Suddenly
In the Night
Future Past
You Got Me Running
Bros in Drums
War Cry
Sabbath Mash
Line-Up and Guests:
Carmine Appice (drums & vocals)
Vinny Appice (drums)
Jim Crean (vocals)
Paul Shortino (vocals) (Rough Cutt, Ex-Quiet Riot)
Robin McAuley (vocals) (MSG)
Chas West (vocals) (Ex-Lynch Mob)
Scotty Bruce (vocals)
Craig Goldy (guitar) (Ex-Dio, Ex-Giuffria)
Bumblefoot (guitar) (Ex-Guns N' Roses)
Joel Hoekstra (guitar) (Whitesnake)
Mike Sweda (guitar) (Bulletboys)
Erik Turner (guitar) (Warrant)
David Michael Phillips (guitar) (King Kobra)
Tony Franklin (bass) (Ex-Blue Murder, Ex-The Firm)
Phil Soussan (bass) (Ex-Ozzy Osbourne)
Johnny Rod (bass) (King Kobra, Ex-WASP)
Jorgen Carlson (bass) (Gov't Mule)
Erik Norlander (keyboards) (Lana Lane)