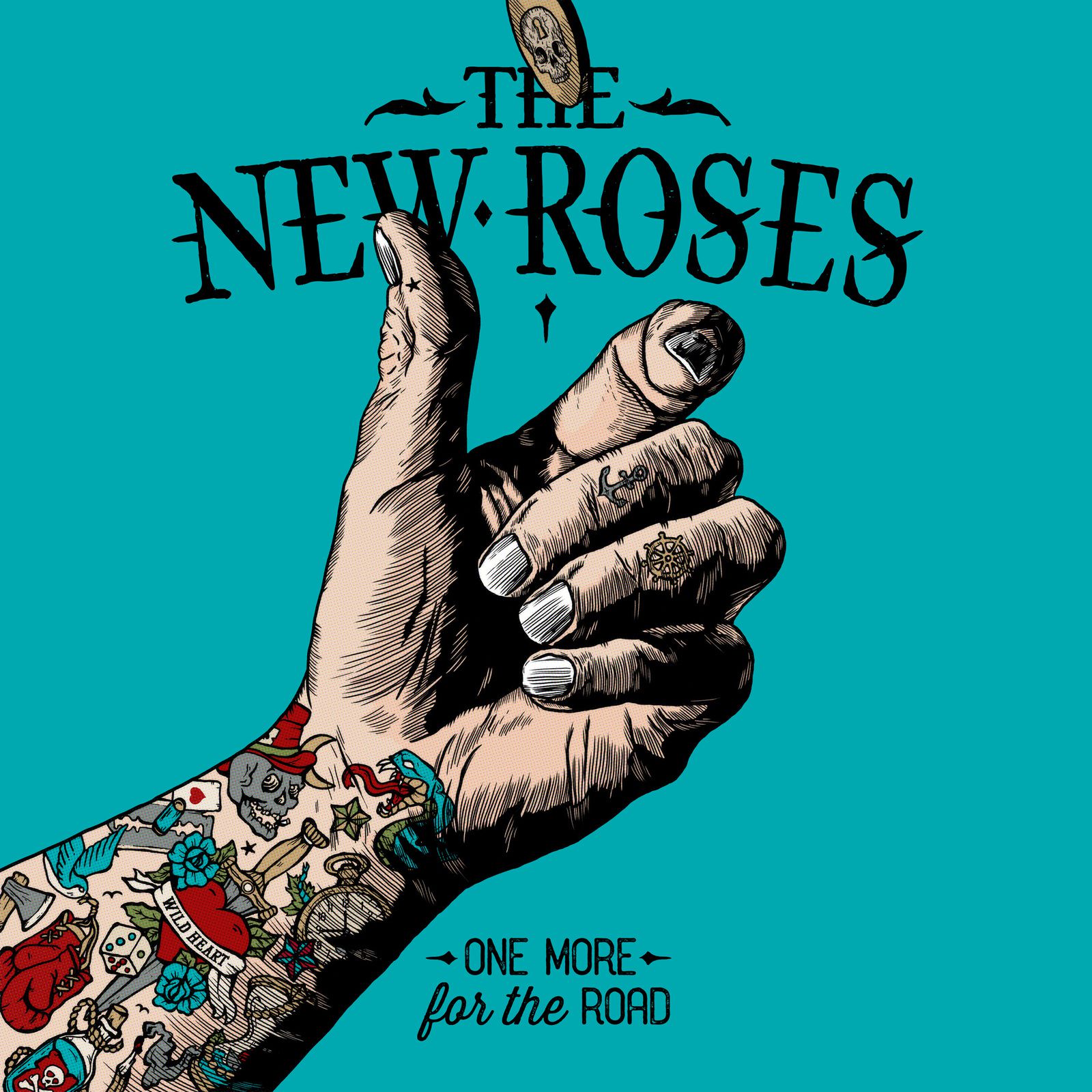 (8/10) Markus' Heavy Music Blog follows The New Roses' journey through rock almost from their beginning. It was back in 2013 when the band's debut was dropped into my postbox and what I got to hear was pretty impressive. The first longplayer, which followed an EP from 2012, was a rebellious rock album, representing the passion and dedication of a new band that didn't face any limitations. It was the album and an enormous amount of live shows that led to a deal with Napalm Records, the Austrian label that released the band's sophomore record "Dead Man's Voice". The disc was a next step for the guys from Wiesbaden, Germany. It was an enabler for reaching more rock music enthusiasts and also allowed the guys to tour through Europe. Also some bigger festivals have been on the list, all adding to a tightness the band stands for these days.
The New Roses used the momentum and worked on the successor of "Dead Man's Voice". The work's finished and the new album left the pressing plant. The title of this important album is "One More for the Road", reflecting the band's passion for live activities. As it was with the earlier two longplayers also this one is filled with pure rock'n'roll that never gets too simple or planned. The joy with this album is the ease that comes with it. It looks like the band didn't feel too much pressure while working on "One More for the Road". The five-piece could again capture the spirit of freedom that was such a crucial ingredient of the first records. The guys developed their sound by still getting a good vibe into each of the tunes.
The New Roses songs include all the features you expect from this kind of music. With "Fight You Leaving Me" the longplayer includes a calm and soulful ballad, while other tunes act as sonic power plants. "Forever Never Comes" is such a songs and also "Do I Lokk Scared to You" isa better energizer than any espresso could be. Some real anthems, like the first single release "Life Ain't Easy (For a Boy With Long Hair)", round off an exciting rock record.
If you think, that Bon Jovi released their last good album in 1986 and if Cinderella belongs to your most favorite bands, you should check out this longplayer. You will not be disappointed.
(8/10)
Tracklist:
Quarter to Twelve
My Own Worst Enemy
Forever Never Comes
Dancing on a Razor Blade
Consider Me Gone
Life Ain't Easy (For a Bo With Long Hair)
Every Wild Heart
Fighting You Leaving Me
The Same Moon
Piece by Piece of Mind
One More for the Road
Do I look scared to You (bonus)
The Storm (Bonus)
Nitro Nights (Bonus)
Label: Napalm Records
Genre: Hardrock
Release Date EU: August 25th, 2017