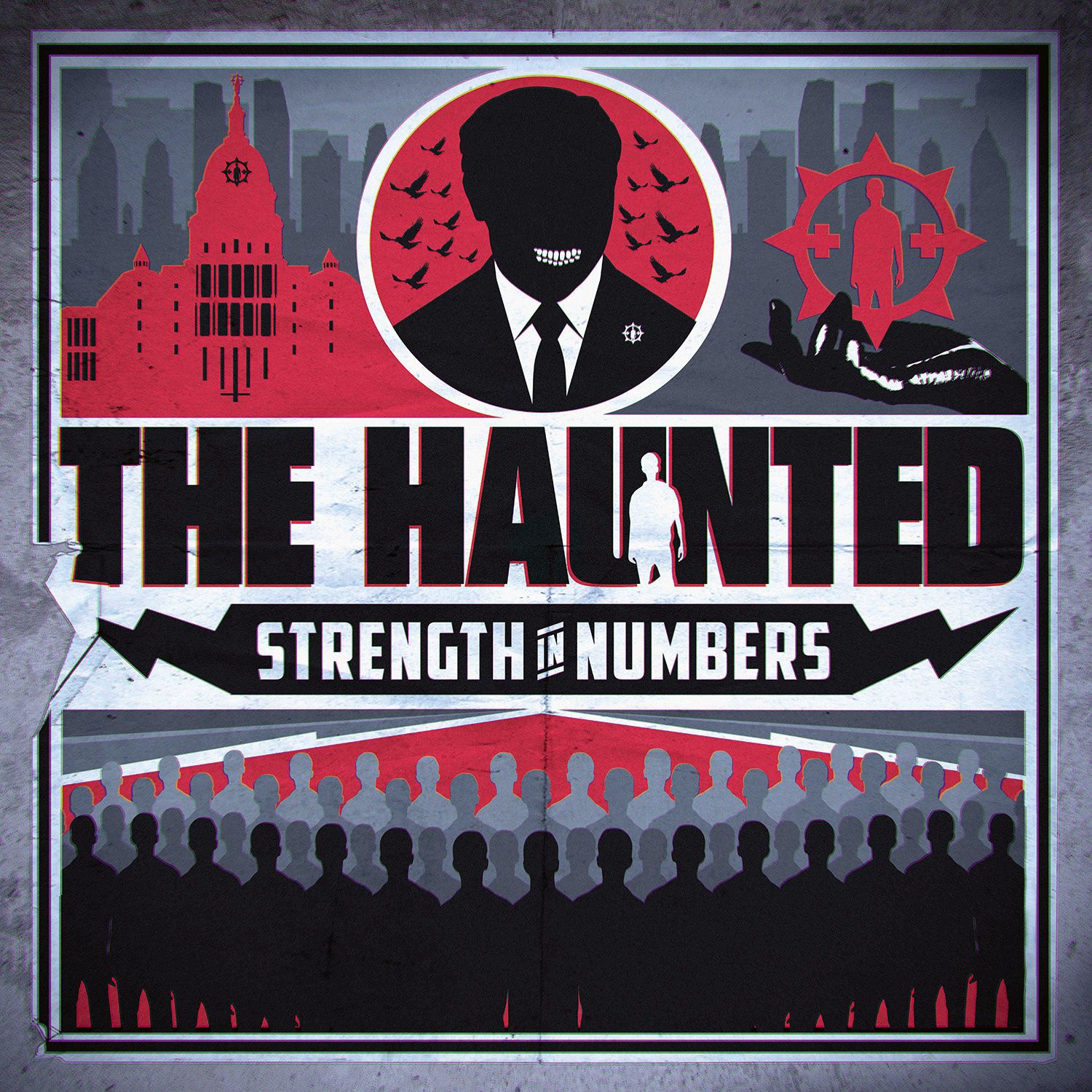 (8/10) Following a three years interval for releasing new albums means that fans can expect the band's ninth longplayer this year- and here it is. Recorded at Parlour Studio in the UK, with Russ Russell at the helm, "Strength of Numbers" became a brutal thrash record dissected into 10 chapters.
The quintet from Gothenburg, Sweden started back in 1996, arising from At The Gates in which the Björler brothers as well as Adrian Erlandsson have been / still are part of. The self-titled debut came out in 1998 and immediately created excitement among metal heads all over the place. Not denying their background the guys released a merciless thrash metal record with some Scandinavian death metal influences, all leading to the band becoming one of the best newcomers that year. Since then The Haunted released some more longplayer of which none was a downer. Even though the five-piece changed some nuances, they never compromised on something and also the new longplayer reflects this very well.
"Strength of Numbers" is a real blast, from the first note played to the last tone on this this album. Actually things start calm and acoustic with an intro named "Fill the Darkness With Black". It feels like the calm before the storm, which is triggered off by "Brute Force". This merciless riff attack belongs to the most powerful thrash songs this year and acts as a perfect opener. After getting out of the gates in such an excellent fashion, The Haunted adds to the positive experience with the spot-on "Spark", a song that comes with some well-placed acoustic break which increase the level of suspense. In total, "Strength of Numbers" has a wider approach, stretching the frames of thrash metal without moving away from the roots.
The mighty Slayer have been mentioned more than once in conjunction with The Haunted and also this record includes some tracks with Slayer references. "Means to an End" and "Strength of Numbers" belongs to this category, still containing enough own identity to not be seen as copies of Araya and Co.. Next to these fast-paced anthems the five-piece band also puts a foot on the break. "This is the End" is the title of a number that's kept slower than most of the other songs. However, it belongs to most intensive tracks on the album and includes an enormous punch.
"Strength of Numbers" states the strength of thrash metal the Gothenburg way. This longplayer became a brilliant one, underlining the bands position in metal. Horns up.
(8/10)
Tracklist:
Fill the Darkness With Black
Brute Force
Spark
Preachers of Death
Strength of Numbers
Tighten the Noose
This is the End
The Fall
Means to an End
Monument
Label: Century Media
Genre: Thrash Metal
Release Date EU: August 25th, 2017