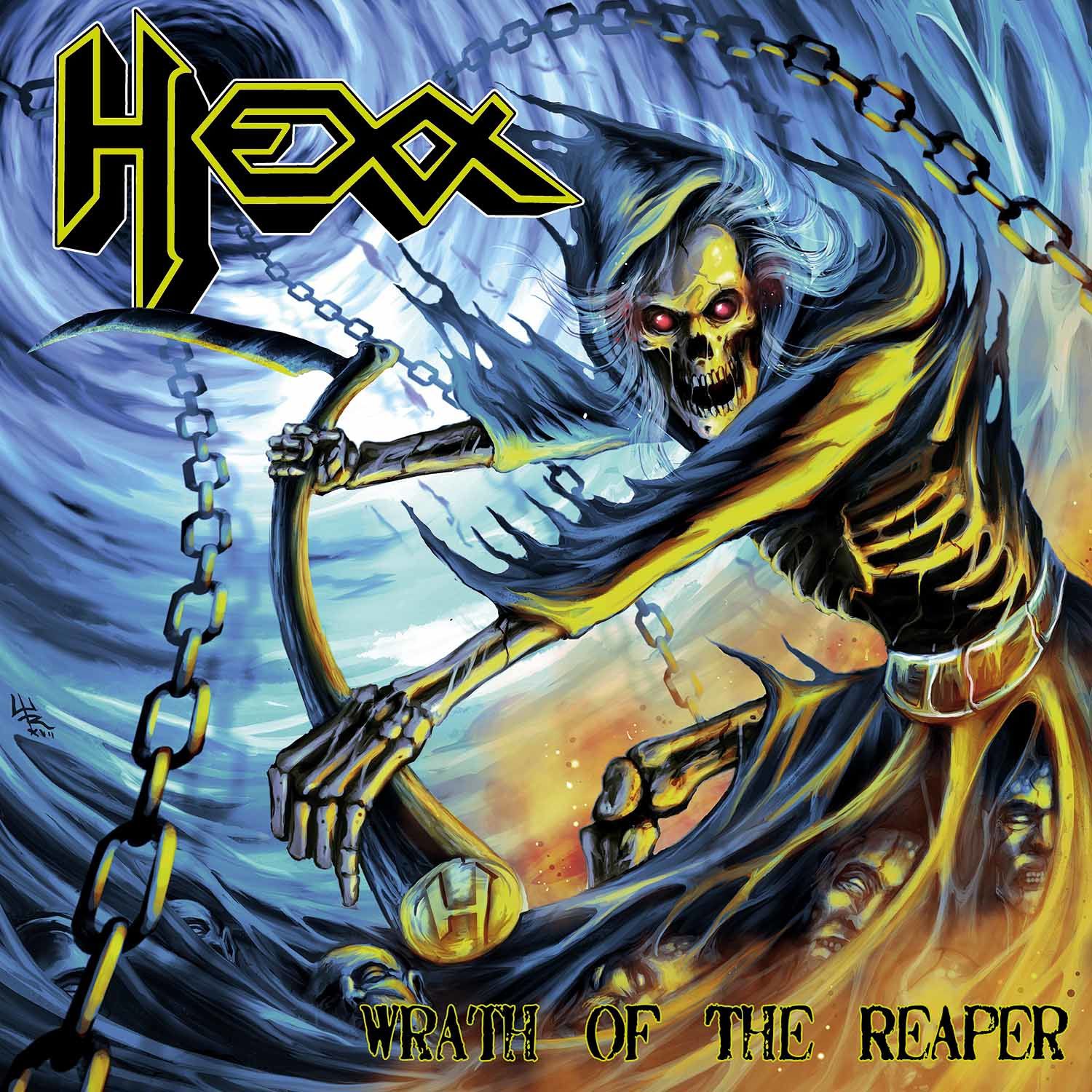 (9/10) One of my most favorite underground metal bands is Hexx from California. "No Escape" and especially "Under the Spell" are terrific longplayers, featuring an exciting mix of power metal with some thrash references too. To my disappointment the band moved their sound towards death metal with their third album "Morbid Reality". This shift was the beginning of the end of a band that showed so much potential. last but not least Hexx disbanded and radio-silence took over.
It was in 2013 when a first new Hexx demo came out of leftfield, feeding hope for a new longplayer of the Bay-Area powerhouse. Four years later we can hold the new album in our hands. "Wrath of the Reaper" is title of the forth Hexx record, featuring eleven new songs. Guitarist and founding member Dan Watson re-vitalized the underground legend by adding new band members to the 'Hexx-family' and it feels like the five guys building a strong unit in metal. John Shafer and Mike Horn stand for the new rhythm section, providing a powerful punch for each of the tracks and also second guitarist Bobbie Wright fits perfect into this line-up. But the biggest asset of the renewed band is singer Eddy Vega. This guy brings back the power metal to Hexx. His range covers everything from edgy vocals to high-pitch screams and listening to him singing is pure pleasure.
All this would be sample without value if the songwriting don't bring some quality too. But no worries – "Wrath of the Reaper" is the legitimate successor of "Under the Spell". Songs like the uptempo opener "Screaming Sacrifice" and the slower "Slave in Hell" are thrilling power metal songs and also the multi-variant "Dark Void of Evil" is a delight for each headbanger. And even the good old speed metal influences are present on "Wrath of the Reaper". The grand finale, "Exhumed for the Reaping", is a fast paced anthem with furious leads and well-placed breaks.
"Wrath of the Reaper" is the anticipated big return of Hexx, a band that gained a lot of fans in the underground and hopefully will add new and younger supporters with this brilliant new record. Power metal is gaining momentum again and Hexx is underlining why this is the case. Hopefully the guys will be on tour rather soon and how cool would a package Hexx/Metal Church be.
(9/10)
Tracklist:
Macabre Procession Of Specters
Screaming Sacrifice
Slave In Hell
Swimming The Witch
Dark Void Of Evil
Unraveled
Voices
Exhumed For The Reaping
Circle The Drain
Wrath Of The Reaper
Certificate Of Death (CD-Bonustrack)
Label: High Roller Records
Genre: Power Metal
Release Date EU: September 15th, 2017