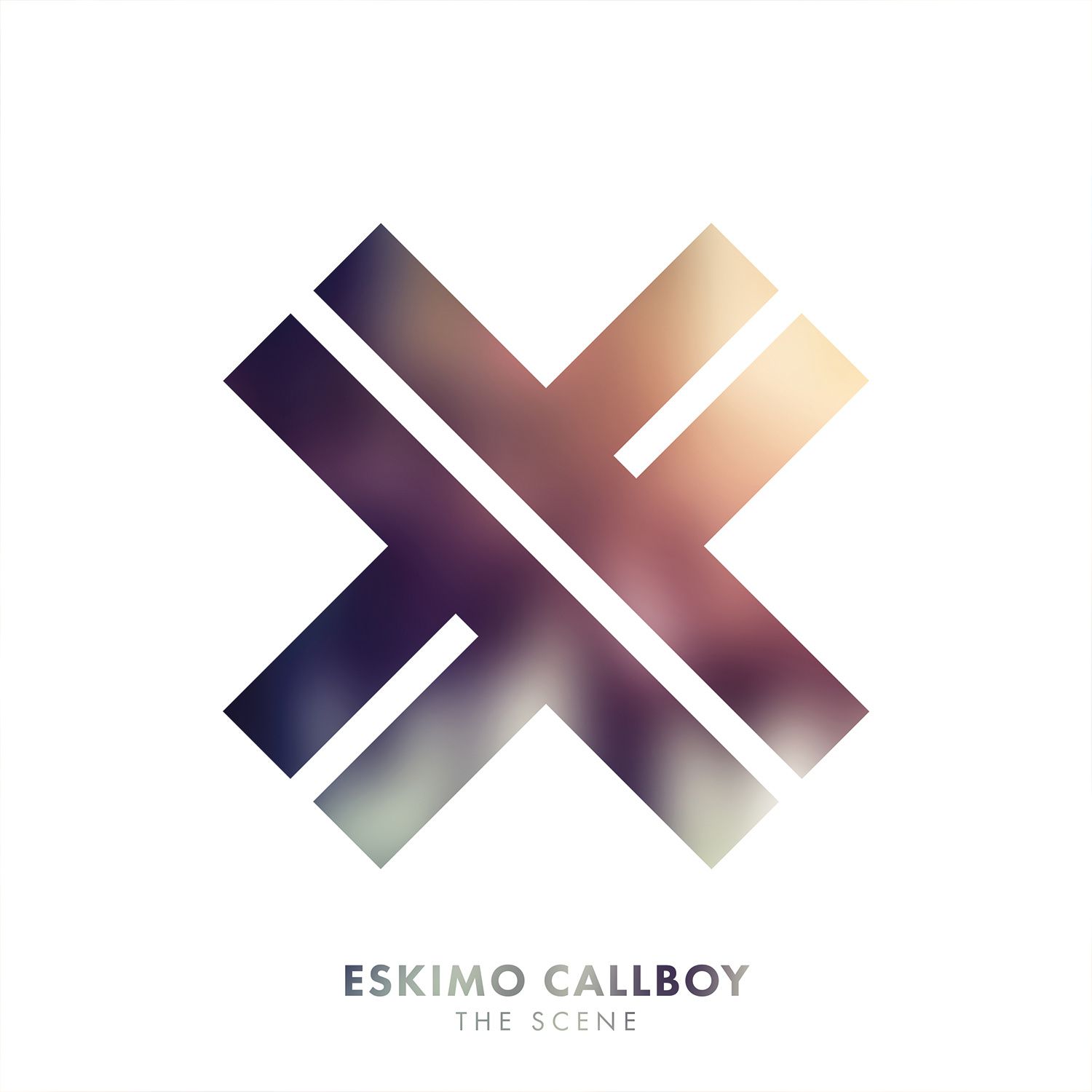 (6/10) "Don't give a fuck about your feature in that magazine", that's one line in Eskimo Callboy's title track "The Scene", showing a band that seems to be fueled with self-confidence. It is great that the guys know what they want, making their journey.
The band from Castrop-Rauxel began in 2010 with a first EP. The debut followed in 2012 with two more longplayers that guaranteed a growing fan base, leading to top 10 entries in their home country Germany. The uniqueness of Eskimo Callboy's sound is the fact that they integrated Electro and Techno elements into their metalcore-based sound. The band called it trancecore and became the spearhead of a new genre.
"The Scene" is the band newest album and the first thing that's remarkable is that it gets out of the box a few weeks after the final delivery of most recent German "Bachlorette" season which was 'won' by the band's drummer. Even though it was communicated as a private thing it was amazing how often the band's name was mentioned during the season and how good the target groups match. Looks like a pretty good marketing idea and win-win situation.
However, let's focus on the music. Eskimo Callboy fine-tunes their trancecore sound and opens it to a bigger target group. Clean vocals get more to the forefront and songs like "The Devil Within" are definitely digestible for mainstream fans too. Also the short interlude "X" brings some more calmer tones to the scene before "The New Age" takes over, combining melody and harsh riffing. What comes next is "Frances" which also makes Eskimo Callboy attractive for the mainstream audience, not taking things to an extreme.
However, there are the metalcore songs too with the wild growls and shouts. The mentioned title track is such an angry songs and also "Rooftop" combines hooks with shouts.
"The Scene" is a logical continuation of the bands achievements to date. They shifted themselves a bit towards mainstream and I guess that some "Bachelorette" fans find their way into the band's sound and music. Anyhow, I can't get rid of the feeling that things are a bit too much dressed for success, but as long as fans love what their idols are doing the decided direction proves them right.
(6/10)
Tracklist:
Back in the Bizz
MC Thunder
The Devil Within
Banshee
The Scene (feat. Fronz)
VIP
Shallows
Nightlife (feat. Little Big)
X
New Age
Frances
Rooftop
Calling
Label: Century Media
Genre: Trancecore
Release Date EU: August 25th, 2017