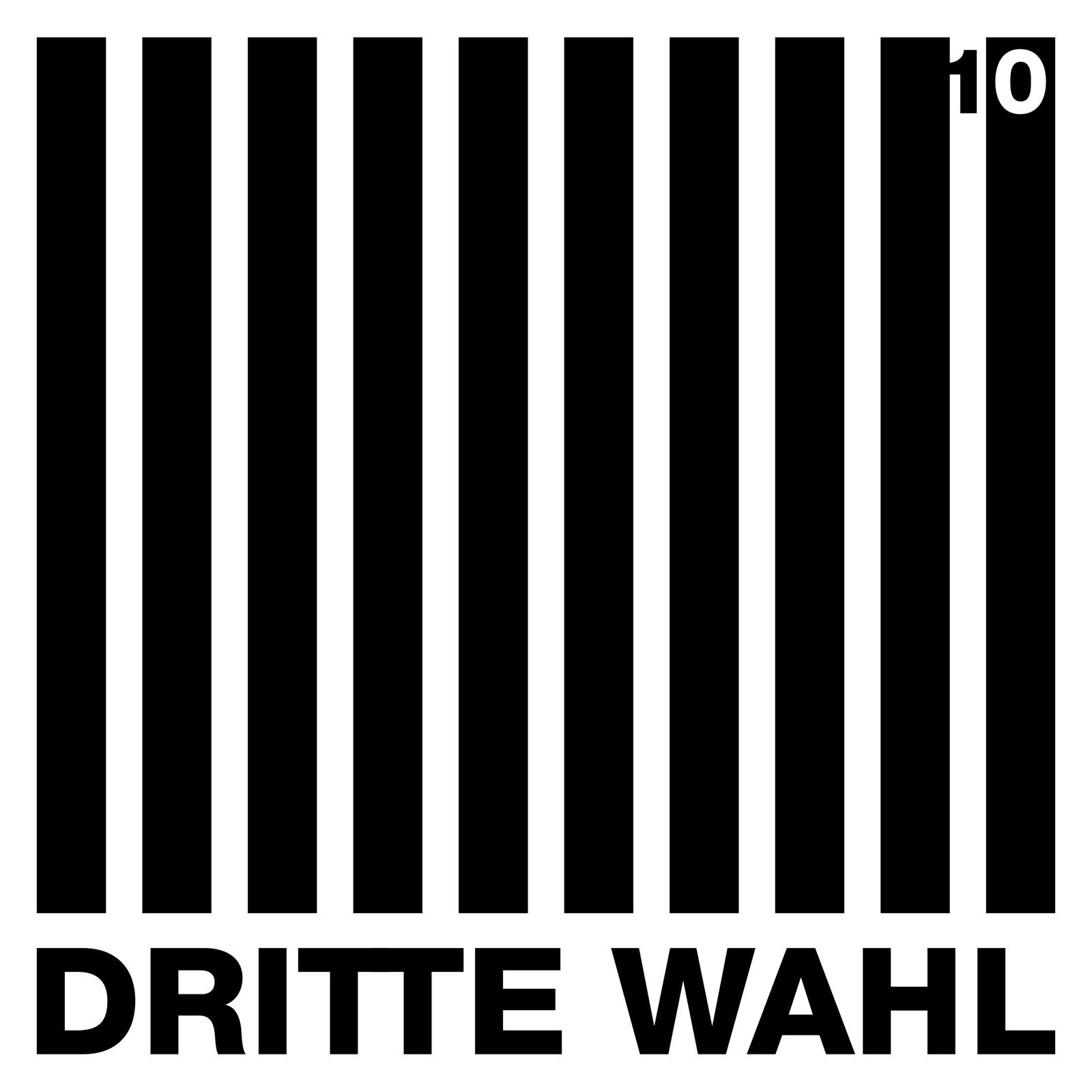 (8/10) There is a longer tradition of German punk rock bands that cover a wider spectrum of this kind of music. One of the spearheads of German punk rock are definitely Die Toten Hosen. Next to these icons there were the fun punk bands of the late eighties like Die Mimmies and Die Abstuerzenden Brieftauben, while there have been and still are band that take things with a more serious and critical approach when it comes to lyrics and message. Hamburg's Slime is one representative of these bands.
Another German band playing 'Deutschpunk' are Dritte Wahl. The guys from Rostock founded the band in the late 80's and they are still present. Actually they are more present than ever before, considering their latest album "Geblitzdingst" entering the longplayer-charts. It almost seems like Dritte Wahl (German for 'Third Choice') becomes first choice.
The band can look back on quite some releases over the last years. In total nine albums saw the light of day to date and the next one is right in the starting blocks. What would be a better name for this longplayer than "10", representing the bands tenth musical studio achievement.
Dritte Wahl will most probably continue their success streak with this new output. "10" features songs, addressing the current political and social deficiencies ("Was willst du tun"), conspiracists ("Wenn ihr wuesstet") and also take things with a twinkle in the eye, like "Scotty" which is also the first single release. This is an example for quartet not writing songs with an accusing approach. It's more that they reflect on things from their personal point of view, translating this into relevant songs and texts. But not all of the songs has such a focus. The new record also includes with "Runde um Runde" a song with a charming dockland bar vibe, a kind of tribute to their hometown. These lyrics are embedded in a musical framework that's rocking, edgy and melodic. Dritte Wahl finds again the right balance between these components which makes the album to an interesting one for a wider target group.
The band's tenth longplayer is an honest one. Gunnar and band mates obviously had fun while writing the songs since, besides the serious lyrics, everything includes an ease and a good flow. "10" is a well-executed album with relevant songs, strengthened by an excellent sound. Rostock rocks!
(8/10)
Tracklist:
Scotty
Der Feind des Guten
Der Himmel ueber uns
Zum Licht empor
Wenn ihr wuesstet
So lange her
Was wirst du tun
Runde um Runde
25 Cent
Vor dem Aufprall
Schade
Label: Dritte Wahl Records
Genre: Punk Rock
Release Date EU: September 1, 2017