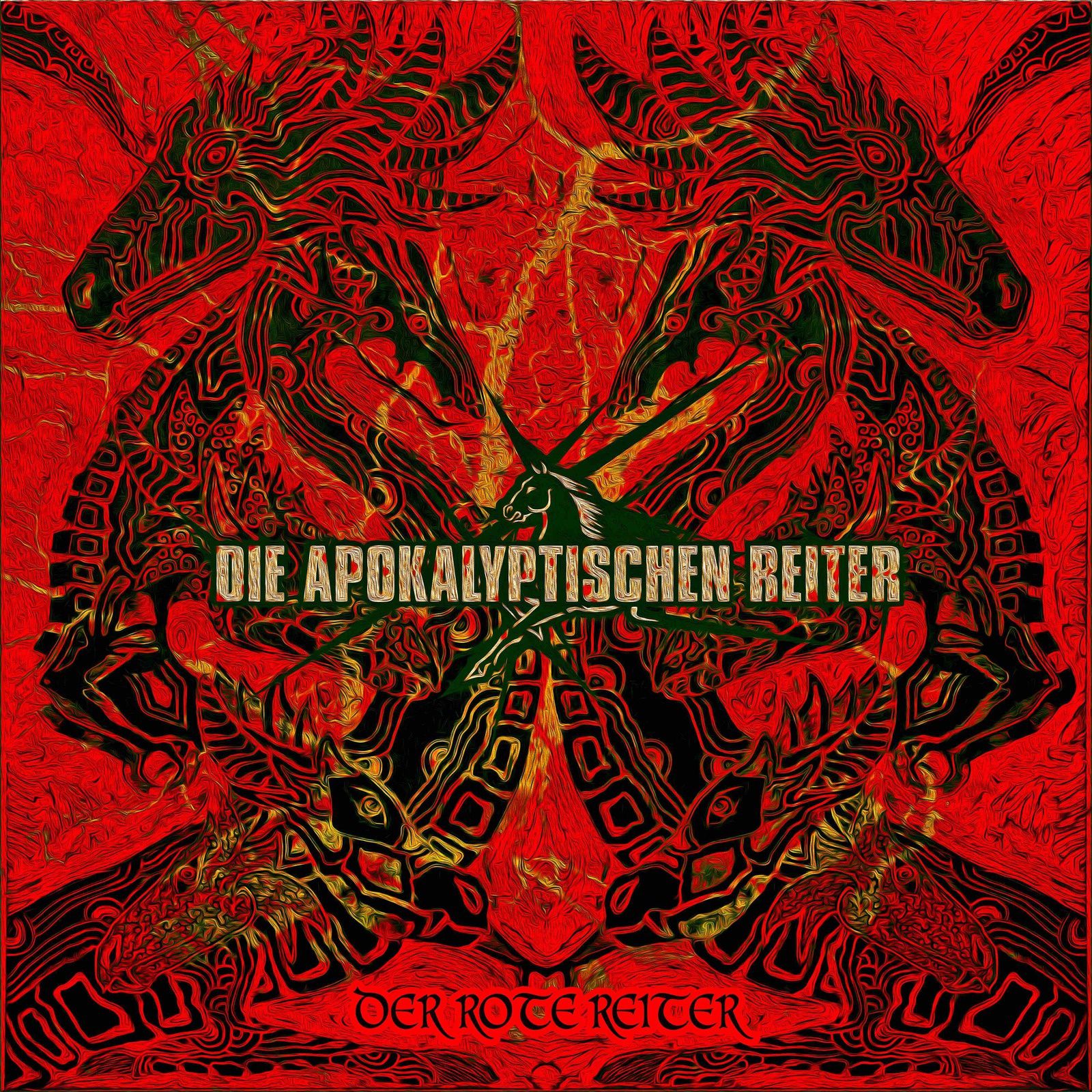 (8/10) For no specific reason German metal outfit Die Apokalyotischen Reiter wasn't more than a dot on my metal radar. For one or another way I never went into depth when it comes to their records and their sound. Having heard in the meantime their newest longplayer "Der rote Reiter" a few times will change things.
The band, with a constantly growing fan base, is mainly known in Germany but also starts to gain some more international reputation. The quintet started back in the 90's when metal was overrun by grunge and nu metal. More traditional metal moved towards the back which gave many bands a hard time. But it also allowed them to renew and gain new strength. This is the context in which Die Apokalyptischen Reiter started their adventurous journey.
Up to date the band published five records of which the latest one "Tief. Tiefer" entered the German charts, almost getting into the Top 20. But also the previous albums have been pretty successful with a boost in 2008 when the guys released their "Licht" record via Nuclear Blast, a prolific cooperation that's still ongoing.
The newest strike of the Weimar-based band is entitled "Der rote Reiter" and features thirteen new songs, combining several genres to a great entirety.
Things start furious with "Wir sind zurueck" which is a fast-paced statement of the band's return and the album ends with the dramatic half-acoustic "Ich Werd Bleiben". Everything in between is sometimes closer to the death metal roots ("Folgt uns") and sometimes connected to the Neue Deutsche Haerte ("Der rote Reiter" and "Hoert mich an"), but in the end Die Apokalyptischen Reiter merge all these genres to a unique sound that can be defined as 'crossover', since next to the mentioned roots there are also calmer sections, folk-elements and more.
As being used to of Nuclear Blast releases also "Der rote Reiter" comes with an splendid sound, done by two producers - Alexander Dietz and Eike Freese. What rounds off this very exciting package is the artwork that fits in a good fashion to the music of Die Apokalyptischen Reiter. As with earlier releases it was done by frontman Fuchs and is based on one his wooden reliefs.
To sum up: "Der rote Reiter" is an album that should help the band to take a next step. Even though the lyrics are kept in German this band comes enough potential to go outside Germany for convincing metal fans all over the place. I can recommend to listen to this album. Thumbs up.
(8/10)
Tracklist:
Wir Sind Zurück
Der Rote Reiter
Auf Und Nieder
Folgt Uns
Hört Mich An
The Great Experience Of Ectasy
Franz Weiss
Die Freiheit Ist Eine Pflicht
Herz In Flammen
Brüder Auf Leben Und Tod
Ich Bin Weg
Ich Nehm Dir Deine Welt
Ich Werd Bleiben
Label: Nuclear Blast
Genre: Crossover
Release Date EU: August 25th, 2017