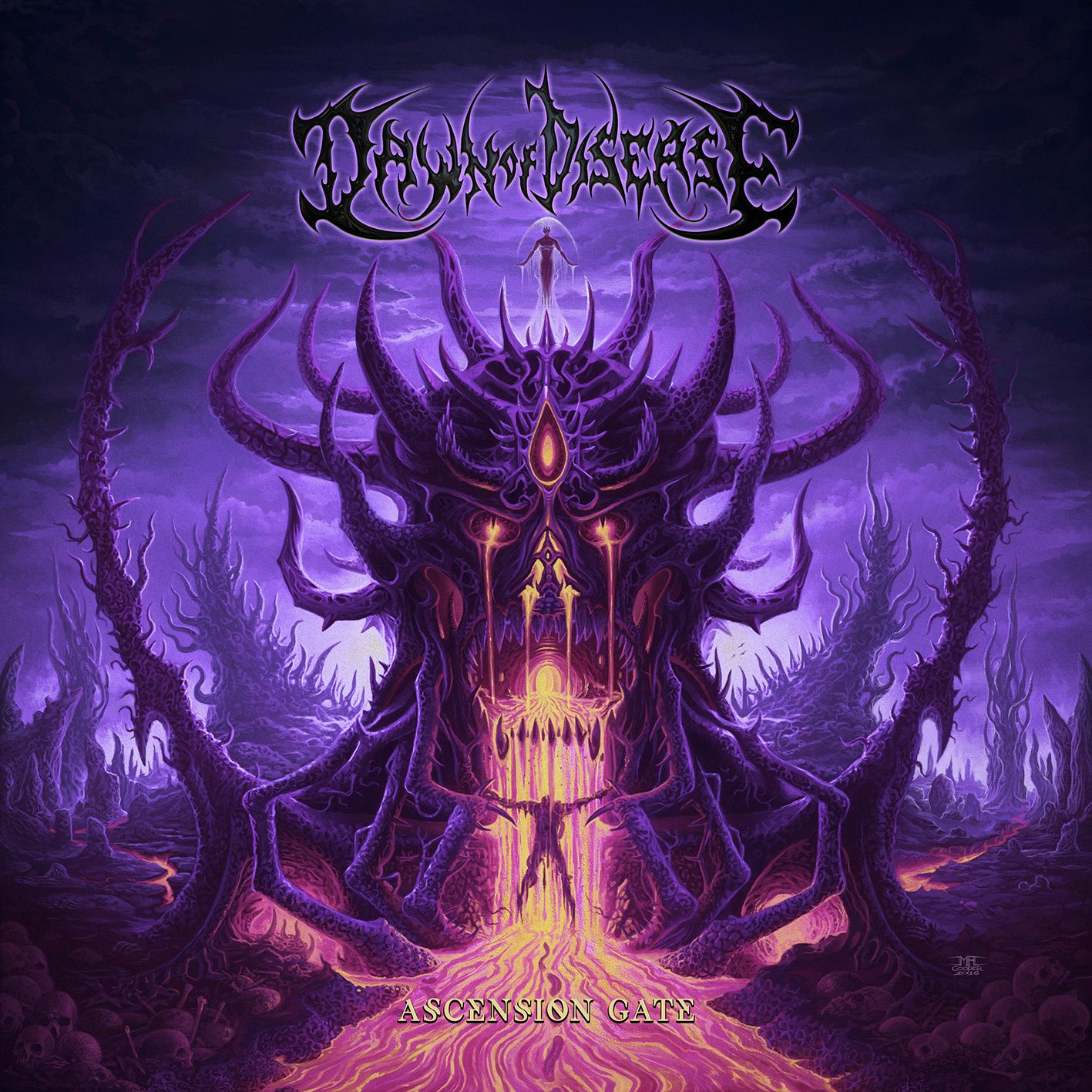 (8/10) Even though being in the heavy rock business already since 2003, Dawn Of Disease might be new to some of you. The band from Osnabruck, Germany, started in 2003 with Tomasz Wisniewski being the only founding member that's still active. The rest of the line-up also found some more solid ground during the last years with still some changes when it comes to the band's 'power engine'. Mathias Blaesse is after three years back on the drum seat, being responsible for the forceful beat of the new album together with band colleague Christian Woesten who joined in 2016.
Dawn Of Disease is rooted in death metal that has a stronger link to the Swedish interpretation of this extreme metal genre. "Ascension Gate" is the band's fourth longplayer, featuring ten new metal anthems that reminds me of Amon Amarth. On the one hand there are harsh and brutal riff, combined with deeper growls, some blastbeat parts and excellent performed solos. Next these features there's always a solid portion of melody added to each of the tracks. It's this mix that makes the album to an exciting one for existing fans of the band as well as it might attract new headbangers.
The German five-piece has a great sense for giving death metal as much variety as possible. One of the tracks that reflects this in a terrific way is "Beneath the Waters". The tune is rich in variety – from a slower pace with might riffs to fast sections that are a pure blast. What acts as a glue, keeping all this together, are the vocals and the brutal groove that's added to the tune.
In case you're looking for faster metal thunderstorm you should check out the merciless "Akephalos", a metal wrecking ball and a well-chosen first single release of the album.
"Ascension Gate" might be a bit more melodic than the predecessor which is for sure no downer. It's an excellent album that shows the entire potential of a band that definitely has a future.
(8/10)
Tracklist:
Passage
Perimortal
Leprous Thoughts
Beneath the Waters
Ascension Gate
Akephalos
Fleshless Journey
The Growing Emptiness
Lucid
Mundu Inversus
Label: Napalm Records
Genre: Death Metal
Release Date EU: August 11th, 2017