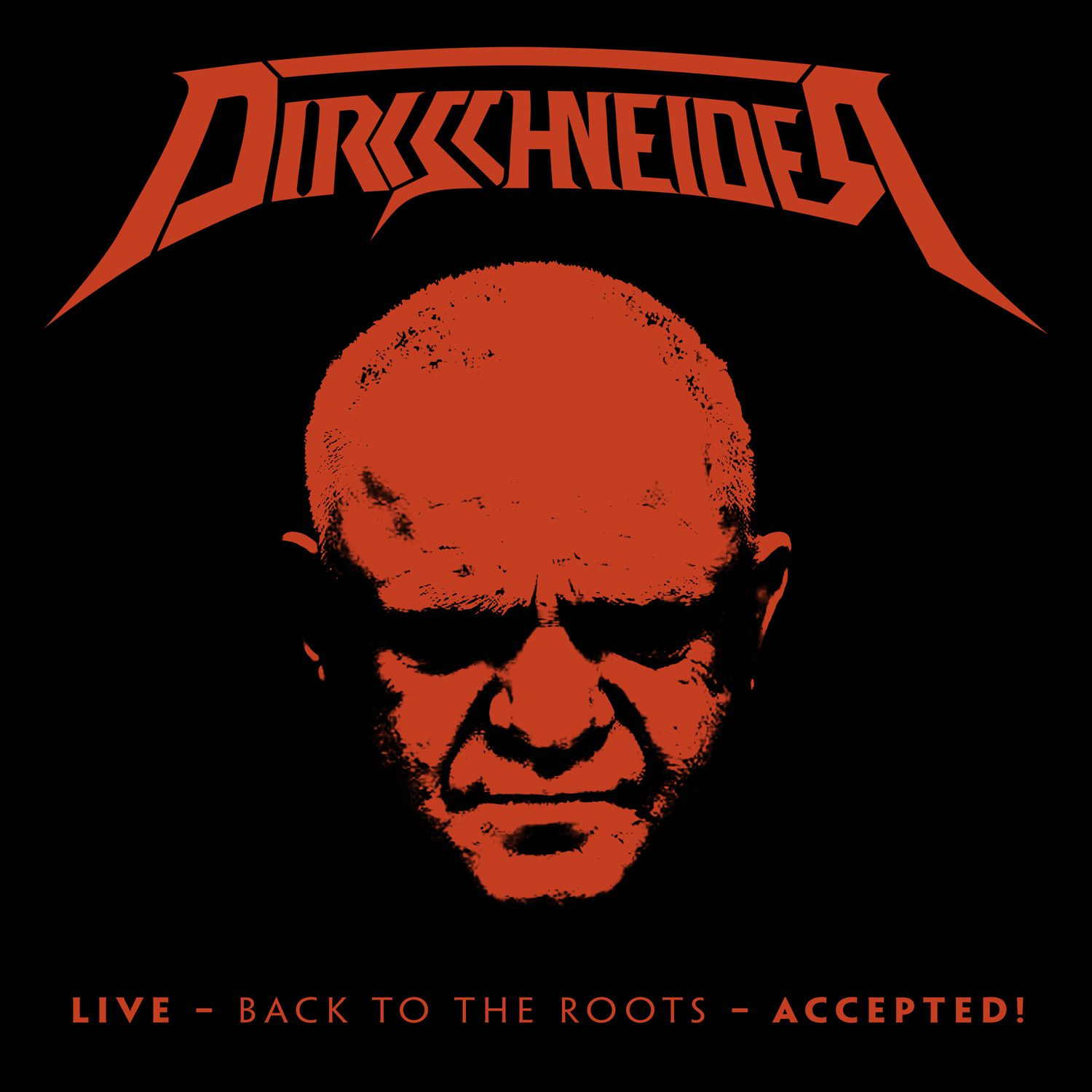 (*/10) I think that German metal dinosaur Udo Dirkschneider was and is still overwhelmed by the success of the 'Dirkschneider project'. What started as a tour with the singer performing Accept songs for the last time live oin stage became a highly successful endeavor which is still ongoing. It seems that fans enjoy these Accept classics a lot, being performed by the singer with the unique voice and it was the last year's live album that fueled enthusiasm even more.
The audio release wasn't enough for Dirkschneider-/Accept fans. There was a high demand for a visual live release too and it's happening. Beginning of August the Dirkschneider live Blu-ray/DVD will be ready to be shipped to the record shops. Coincident or planned, it's the same day when Accept will release their new longplayer. August looks like a month that's 'owned' by iconic metal rooted in Solingen, Germany.
However, Udo Dirkschneider's output contains a show the band preformed end of 2016 in Brno, featuring 26 songs. The setlist included classics such as "London Leatherboys" "Princess of the Dawn", "Metal Heart" and many more. What doesn't need to mention in detail is sound and visuals. It's a given that both are done extremely well and authentic, living up to high standards. I had the chance to witness one of the Dirkschneider shows earlier in 2016 and while watching the DVD I was immediately l pushed back to this April night in Tilburg when Udo Dirkscheider and comprades rocked the Dudok for almost two hours.
"Live – Back to the Roots" is the anticipated and highly requested video release of a Dirkschneider show and it will please every fan of the legendary metal singer. Having him at the mic, singing the old classics is still a moment of gladness.
(*/10)
Tracklist:
1. Intro
2. Starlight
3. Living for Tonight
4. Flash Rockin' Man
5. London Leatherboys
6. Midnight Mover
7. Breaker
8. Head Over Heels
9. Neon Night
10. Princess of the Dawn
11. Winter Dreams
12. Restless and Wild
13. Son Of A Bitch
14. Up To the Limit
15. Wrong Is Right
16. Midnight Highway
17. Screaming For a Love-Bite
18. Monsterman
19. T.V. War
20. Losers and Winners
21. Metal Heart
22. I'm A Rebel
23. Fast as a Shark
24. Balls to the Wall
25. Burning
26. Outro
Label: AFM Records
Genre: Heavy Metal
Release Date EU: August 4th, 2017