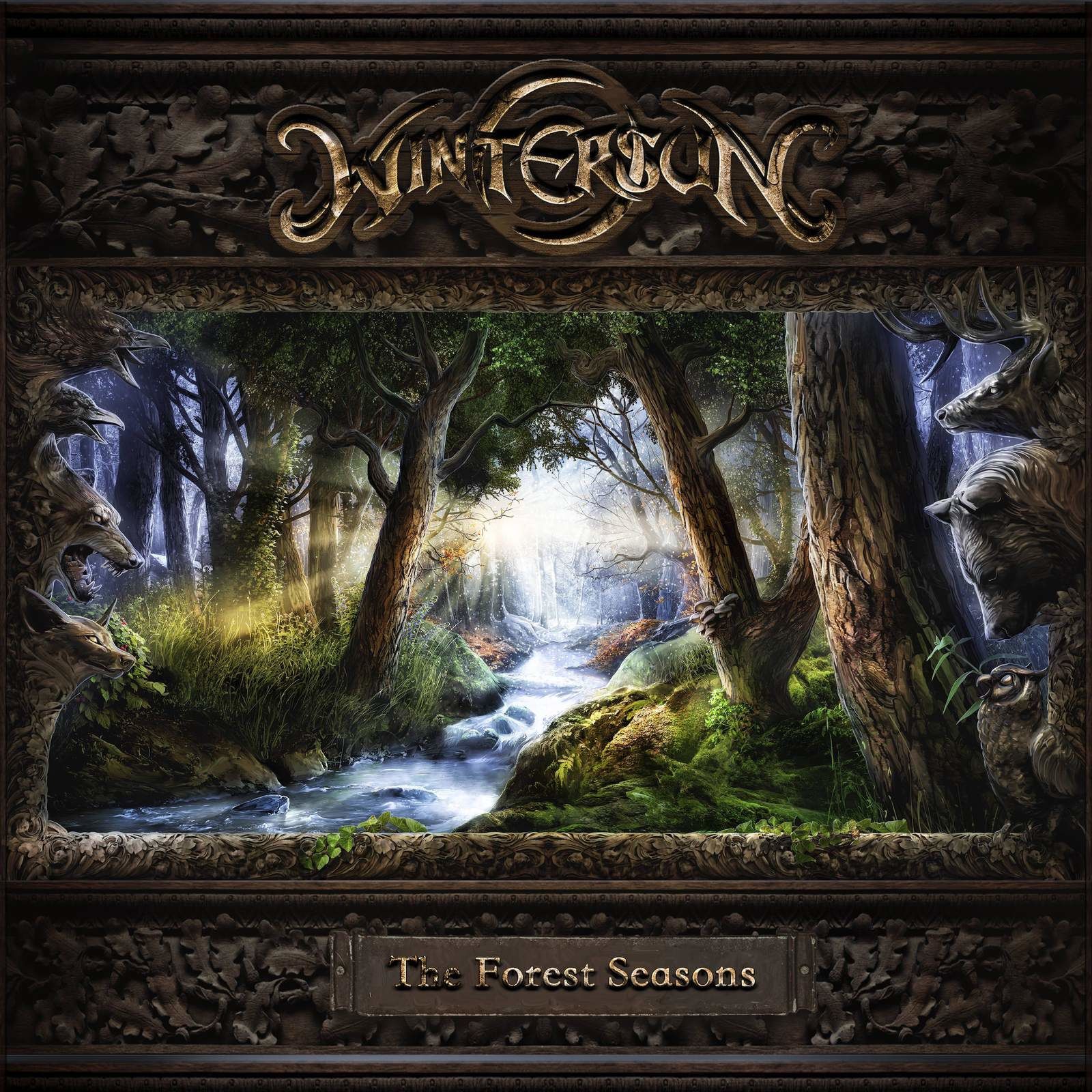 (9/10) What looks on first sight as an EP is, even though containing not more than four songs, a full-length longplayer by Finnish epic metal unit Wintersun.
The ones of you that had a chance to visit Finland have an idea where the inspiration for this longplayer comes from. The Scandinavian country is not only famous for sauna and vodka. It's also the beautiful landscape and nature that characterizes the Northern region, a view that changes with each of the four seasons.
Wintersun took these endless forests as an inspiration for inviting fans to an acoustic journey though nature and myth. Each of the epically long songs stands for one of the seasons, starting with "Awaken From the Dark Slumber (Spring)". The tune is built on the typical Wintersun trademarks with a focus on melody and harmonies. The opener is, like spring, a light-hearted song by still being still reflecting Wintersun with a 100%.
"The Forest That Weeps (Summer)" is next. The composition starts with an acoustic intro that leads to heavy riffs. The song has a majestic approach and is full of small little twists and details which helps to keep the excitement throughout the twelve minutes. Heavy guitars interact with folk-based calmer section, culminating in an impressive choir at the end of 'summer'.
Leafs are getting yellow and orange. "Eternal Darkness (Autumn)" picks up this darker vibe with some animal sounds in the beginning. Nature goes to sleep and so does everything that's connected to it. Not a surprise that the song expresses this mood with heavy guitars and blastbeats. The song is brutal, especially compared to the first two tracks, and comes with a lot of melancholy that covers they heart of the listener with a grey shade.
Tristesse takes over in the final chapter. "Loneliness (Winter)" expresses the feeling of a long winter night in a perfect fashion. The slow beat brings the icy frost right into your living room and you can feel the coldness slowly creepy into everything that didn't find a shelter. Wintersun captures this feeling in a perfect way.
Jari Mäenpää and companions created an album that is impressive. If music is a carrier for emotions and feel, this album succeeded from beginning till end. The cyclus of seasons is done in an excellent way and you can't let loose. This album needs full attention and a soon as you listened to the first notes you must continue till the end. Wintersun shows that a forest has far more to offer than just a bunch of trees. Great work.
(9/10)
Tracklist:
Awaken From The Dark Slumber (Spring)
The Forest That Weeps (Summer)
Eternal Darkness (Autumn)
Loneliness (Winter)
Label: Nuclear Blast
Genre: Melodic Death Metal
Release Date EU: July 21st, 2017