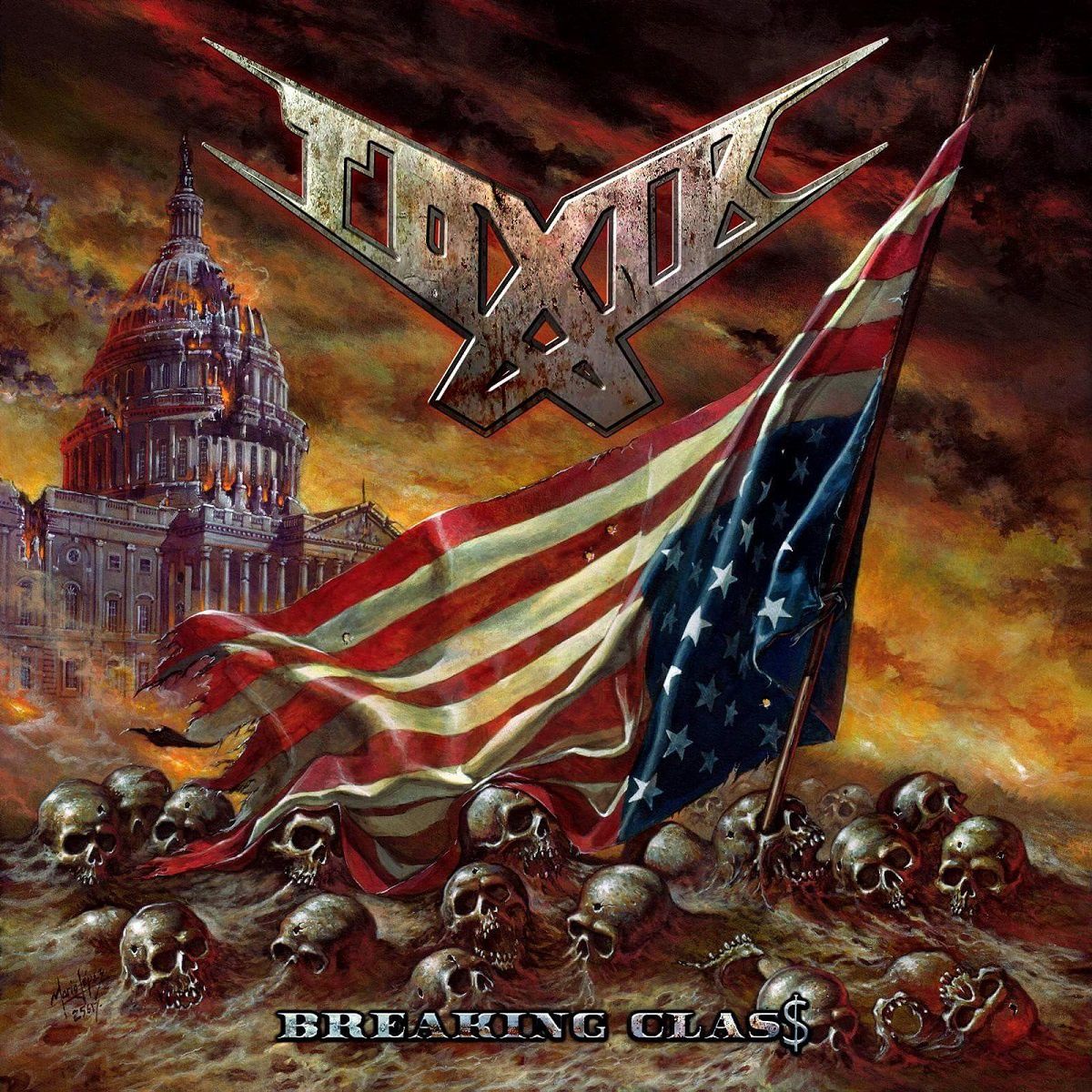 (8/10) Some bands disband or decide for a longer hiatus, with the result of their name and brand slowly fading away. Then there are some other bands that have been non-active for a while, initiating quite some excitement with fans by announcing some first sign of life again. One of these bands is New York-based thrashers Toxik who released two excellent records at the end of the 80's, followed by some radio silence.
Things started to get more vital again in 2013. The four-piece did some live shows, two videos have been published on You Tube and also some new songs have been written of which three ended up on another demo. The planned "In Humanity" album is still in a waiting position but Toxik will release an EP later this summer (it's already digitally available via Bandcamp) that includes with "Breaking Class" a song that's supposed to be on the album.
"Breaking Class" is also the title track of this three songs featuring EP whose tracklist is completed by the opener "Stand Up" and "Psyop". These three numbers combine what fans can expect from the quartet. "Breaking Class" comes with very dynamic and partly complex thrash metal as we know it from the quartet. As with the earlier two longplayers it took me a while to get into the songs. The first thing that fascinates is the pure energy that's part of each of the three songs, refined with furious solos and excellent leads. After having heard the new stuff a few times, also the details start to surface, increasing appetite for more.
"Breaking Class" is a self-released record that hopefully helps the band finish off a next full-length album. In addition, Toxik's also on the road right now, playing some shows and festivals in Europe, including a return to the Dynamo festival in Eindhoven (stay tuned for the live report).
(8/10)
Tracklist:
Stand Up
Breaking Class
Psyop
Label: Self-released (Bandcamp)
Genre: Progressive Thrash Metal
Release Date EU: August 4th, 2017